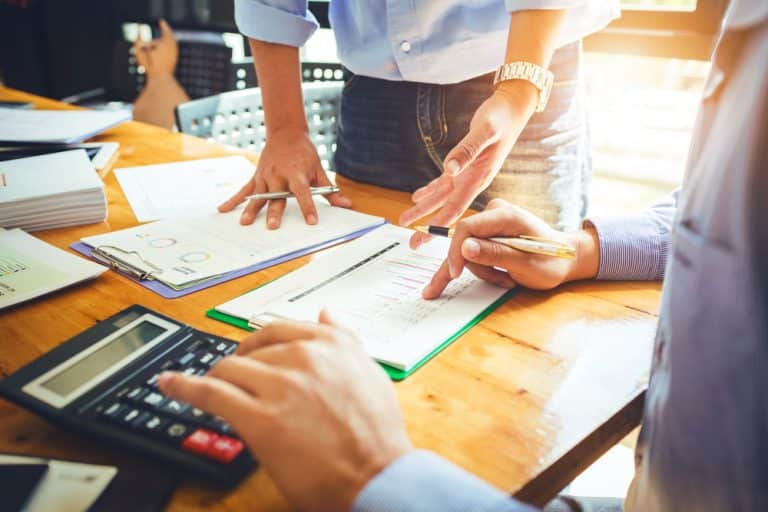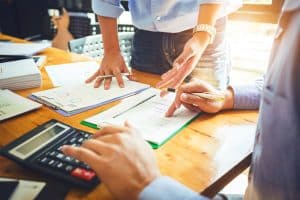 When a company begins to face financial difficulties, the business owner will likely begin to investigate the options that are available to them. Seeking out a solution to the company's troubles is a wise move at this stage.
If this sounds like a position you're in at the moment, you may have come across pre pack administration. We want to help you decide whether this is the right choice for your organisation or not.
This guide will display both the advantages and disadvantages of pre pack administration, so that you can clearly see if it is a good fit for your situation. The first thing you need to be aware of, before further investigating the positive and negative aspects of it, is exactly how it works.
How does a Pre Pack Administration work? 
During a pre-packaged administration, the sale of the company is agreed before an administrator is appointed, hence the name 'pre pack'. In this sense, the business is sold before the administration is even announced. The pre-arranged sale will go through shortly after an administrator has been appointed.
If your business venture has a realistic chance of attracting a buyer, this is likely the best route for you to go down. However, there will also need to be a realistic chance of that potential buyer going on to make the business a success once again.
So, your business must be somewhat viable for it to be sold successfully, lets' take a look at the pros and cons of a pre pack administration.
Advantages of Pre Pack Administration 
We will now discuss the advantages of pre-pack administration, which we believe to be very strong overall. These include the following:
Business continuity:
The sale of the business will always be on a going concern basis. This helps to ensure it is both quick and smooth, which allows trading to continue without interruption.
Value protection:
The news of insolvency will remain hidden, which is a good thing as this can aid it in keeping its full value. This means you can sell your business venture for the best possible price before news of administration has hit the marketplace.
You are able to maintain brand image:
Pre-pack administration regularly stays away from the unfriendly exposure that outcomes when different types of insolvency methods are picked. On the off chance that public impression of the business 'brand' stays positive, positions might be saved and, with further developed income, the new company has a superior shot at having the option to pay providers on schedule. This contributes to increased sales and long-haul development for the new venture.
You can begin to focus on the future:
Speculation would now be able to be utilised to assemble the new company rather than being gobbled up by past debt. Moreover, contracts related with the hiring of equipment and property that were not working for the old organisation can be ended, opening up significant working capital for building the new firm.
Higher return to creditors:
As trading will not be interrupted, any company assets can go for a higher price, which results in a higher return to creditors.
The speed of the process:
This process can be completed very quickly, which is another major benefit. As the sale is already agreed before an administrator is appointed, it can be implemented almost instantly after an administration is announced.
A level of control stays with directors:
Directors keep some command over the business during this kind of administration, which isn't true with different sorts of bankruptcy system. Offering the business to individuals currently acquainted with the cycles and strategies of how the business is run builds its likelihood of coming out on top.
If examples have been picked up in regard to the spaces where the business fizzled, following up on these must be good for the company. Moreover, some coherence and true serenity is proposed to individuals from staff who might be stressed over their work circumstance.
Pre-pack administration is occasionally considered to be a dubious course out of indebtedness for businesses in financial trouble. The view that company directors are attempting to keep away from their obligations and 'scam' banks is usually held, however pre-pack administration is broadly utilised in the UK, and is represented by severe guidelines.
It helps to save jobs:
This process can even help to save jobs and reduce the chances of redundancies. This is due to the fact that trading does not have to cease throughout the operation.
Reduced costs:
The overall costs are reduced as administrators can usually avoid incurring trading costs, which will also result in a greater return to creditors.
Disadvantages of Pre Pack Administration
We will now discuss the disadvantages so that you can view a balanced reflection of the process. These potentially include:
The negative perception: 
There is a negative perception of pre pack administration, even though it works to benefit creditors, as there is a misconception that it is unethical. Creditors can mistrust the sale that is negotiated before the administration is announced, especially if the sale is made to a connected party.  Be aware that the process is strictly legal and follows a monitored legal process.
Funding is required:
Funding must be in place for the sale of assets to happen, meaning if no funds are available, directors may have to use their personal finances. This can be seen as a negative aspect under certain circumstances.
Director's conduct investigated:
After the sale is concluded, the administrator is needed to present a report on the conduct of directors. HMRC might need to see this to choose if they ought to permit VAT registration or force specific conditions on the new organisation, in view of the activities of the past directors. Any proof of unjust trading by previous directors will be evaluated independently.
HMRC security bond:
All things considered, HMRC will request a VAT security bond, before the new company starts exchanging, to cover any neglected expense liabilities that they may build. This would typically occur if the new business was run by the same parties as the previous one.
TUPE rules apply:
Employees and their contracts must be transferred to the new company under TUPE ("Transfer of Undertakings" (Protection Of Employment)). This means that directors cannot reduce staff to save costs (although the new company can make staff redundant), however the benefit of this is that it enables job preservation for employees.
Is it right for my business?
As should be obvious, there both positives and negatives of prepack administrations. While there are drawbacks, it ought to be underlined that where the process is taken care of accurately, with the direction of a licensed insolvency practitioner, a large number of the weaknesses we have referenced ought to not become visible. Also, the benefits can have significant advantages for entrepreneurs.
At last, the best game-plan for businesses that are confronting monetary trouble, should be surveyed on a case-by-case premise. To talk about the choices accessible to your business, please do not hesitate to contact a member of our expert team today.