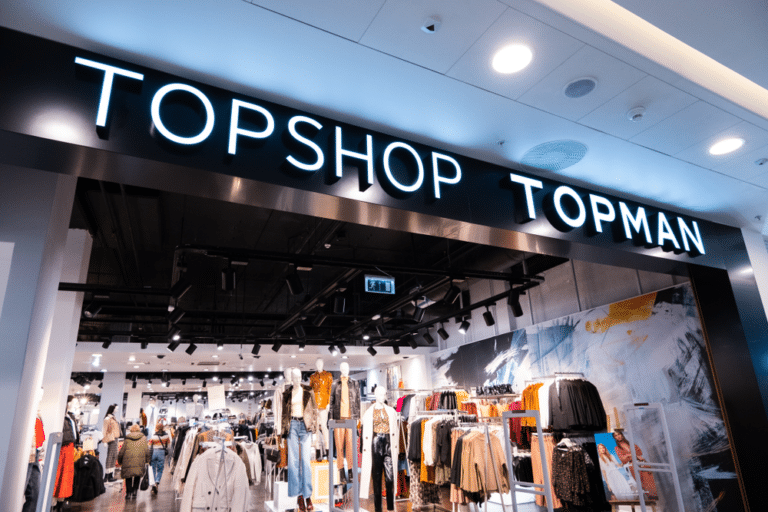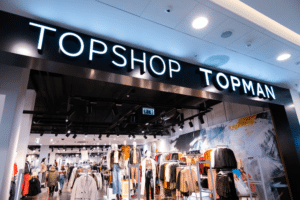 A whopping 13,000 jobs have been placed at risk due to Arcadia, the owners of Topshop, Burton and Dorothy Perkins, going into administration.
This may come as a surprise to many people, although when you take a closer look at the individual business branches that belong to Arcadia and how they've performed over the past few years, the picture becomes much clearer.
Sales figures have been low for the businesses which belong to Arcadia, which lead to many individual store closures in recent times, including the first ever Burton shop which was located in Chesterfield, Derbyshire.
Arcadia Group calls in the administrators
Sir Phillip Green owns the failing retail empire that is Arcadia, though he has tried numerous methods of turning things around and changing the fate of his business for the better. It seems as though his best efforts haven't been quite enough to help it out of trouble thus far however.
On 30th November Arcadia Group Limited filed a notice of intention for administration, Deloitte LLP have filed an appointment of administrators with the London Gazette.
The Arcadia group of businesses now have a little bit of time to make some all-important changes because of their decision to enter the administration process. The BBC have reported that, "The group, which runs 444 stores in the UK and 22 overseas, said 9,294 employees are currently on furlough. The administration will give Arcadia breathing space from creditors, such as landlords for its shops or clothing suppliers, while a buyer is sought for all or parts of the company. Arcadia executives will still hold day-to-day control over the business".
What next for the 13,000 employees
One of the most concerning areas of any business closure is the fate of those employed by the closing company. So, with that in mind, in a case such as this where around 13,000 people are set to be effected in a negative way, it can become highly difficult to predict how easy it will be for everyone to obtain a new job in the near future. Also, with it being the latter stage of 2020 and Coronavirus still remaining as a highly dangerous threat to us all, finding new work is likely to be extremely difficult for people in the UK.
Searching for employment can be a challenging and tedious task at the best of times, never mind when you're having to try and find a job in this current climate. The truth is that the Coronavirus pandemic has placed a lot of unwanted, extra pressure on our society, and as the unemployment rate grows and the amount of redundancies is on the up, there will be more competition for working positions than ever before.
You'll need to stand out from the crowd in order to truly give yourself a strong chance of finding work in 2020.
Arcadia administrators sells Evans clothing brand in £23m deal
Administrators acting for retail giant Arcadia have struck a deal with an Australian company to buy its plus-size clothing brand Evans, but the deal will not include the plus-size brand's bricks and mortar shops. City Chic will pay £23m for the brand, Deloitte revealed – but the deal, which is expected to close this Wednesday, doesn't include its brick and mortar stores.
Sir Philip Green's retail empire, which also includes Topshop and Dorothy Perkins, collapsed into administration three weeks ago, after months of worries surrounding it and other high street giants. High street businesses have spent nine months in and out of lockdown, often being forced to close their doors for months or weeks at a time, with only a few days' notice.
Next has reportedly held talks with asset manager Davidson Kempner Capital Management over a potential bid for Arcadia. Administrators said "the process to secure new owners for the other Arcadia Group brands is ongoing.
Is your business heading towards the administration process?
You've probably heard of companies 'going into administration'. If the company is insolvent and facing serious threats from creditors, a licensed insolvency practitioner can be appointed by the court as an administrator. This protects the company from creditor claims and legal action, allowing the business to be restructured or prepared for sale.
While a trading administration protects the business, it can be expensive and also creates uncertainty and delay. Continuity is really important and so for most businesses, a pre-pack administration is a better option.
A pre-pack provides more certainty, continuity and control. Trading in administration can seriously damage the value of the business, but a pre-pack preserves this value by allowing the assets to be sold as a pre-agreed deal to new or even the original owners, shareholders or directors. Effectively, the business can continue in a new form, with a much greater chance of success.
The future is yours to change
If your business venture is facing a similar fate to that of Arcadia and the companies that belong to it, try not to be too worried before you've assessed all options that are available to you. Don't be afraid of the insolvency procedure; it is successful far more often than not. The pre pack administration process may be right for your business, though it may not. It is entirely dependent on the state of your business and the other factors surrounding it at the given moment you need to start considering administration.
If your limited or independent business isn't faring so well due to the recent events of Covid-19, try not to be discouraged. It may sound confusing, but if you can find some heart in the fact that you're not alone in your business' financial struggles and other companies/firms of a wide variety of shapes and sizes are facing the same problems, at least you know you're all in the same boat.
For the Arcadia group and the businesses within it, only time will tell what might happen. But, for now 13,000 jobs are currently at risk of being lost in an extremely financially taxing time of the year. Losing your job is no way to enter the Christmas period and face a new year, so for tips and tricks that may help you to find new work while unemployed during a time of crisis, follow this link.
For now we wish our best of luck to those that are facing potential job losses and we also hope that 2021 can be a much better year than the one we've all had to go through recently. Fingers crossed that the Coronavirus pandemic is nearing its end and that businesses can get back to a place of financial stability and wellbeing in the very near future.