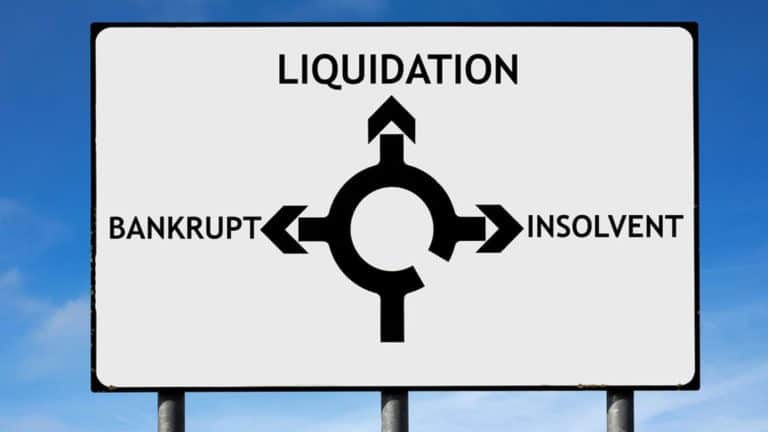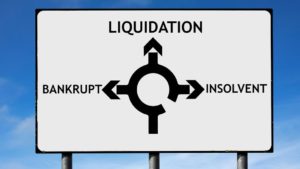 Filing for bankruptcy may be something that unfortunately becomes much more common in the UK over the coming months and it's all because of the knock-on effects of COVID-19.
The pandemic is having such negative effects all over the globe and the risk of losing your job, not being able to repay a previously taken out loan, and even being placed on a furlough scheme are all worries many of us didn't have to face prior to this.
The Independent has reported that the amount of people Coronavirus effects in a negative way financially will be much greater than the amount of people it kills. They report, "Coronavirus's economic danger is exponentially greater than its health risks to the public. If the virus does directly affect your life, it is most likely to be through stopping you going to work, forcing your employer to make you redundant, or bankrupting your business".
The longer the UK lockdown continues on, the more our economy will suffer, though if we were to bring the lockdown to a halt now, we would witness a monumental increase in the number of lives being lost on a daily basis. This is why it's such a great struggle for the government to get it right; it is almost an impossible task.
Government action
The government has decided to reshape some of the laws surrounding bankruptcy due to the expected major increase in filed cases within the next year. Insolvency is one of the key areas being targeted by the rules changes, as the UK economy would suffer greatly if we started to lose a high percentage of our home-grown companies and businesses.
Metro reports on the changes, stating that, "Leading the daily Downing Street press briefing, Alok Sharma said they will give firms 'extra time to weather the storm', adding: 'It is crucial that when the crisis passes, as it will, we are ready to bounce back.' The new rules will allow companies undergoing restructuring to maintain access to supplies and raw materials. There will also be a temporary suspension of wrongful trading provisions for company directors to remove the threat of personal liability during the pandemic, which will apply retrospectively from March 1. Business secretary Mr. Sharma said the changes to insolvency rules will give firms 'greater flexibility as they face the current crisis'".
These changes in laws could be a potential saving grace for businesses that are currently struggling and in a constant state of worry in regards to the future of their survival. Though, not all government made promises have been kept to a full extent thus far. The government business-saving loan scheme for example, but we can hope for a different outcome this time around.
Loans not coming to fruition
 The UK Prime Minister Boris Johnson made some bold promises a few weeks ago, as he stated small businesses that really needed the help would be able to apply for and receive funds that would help to ensure their survival, as it turns out only a disgracefully low amount have received this company-saving money. A mere 1.4% of applicants have received the funding promised to them by the government so far, which has been shattering news for many business owners that were relying on the aforementioned promises that were previously made to them.
The Guardian have reported, "Tens of thousands of firms are understood to have made formal applications, but amid accusations of excessive bureaucracy and a reluctance among lenders to make loans, only a fraction of them have been given the go-ahead. Sunak has reacted to criticism of slow progress by recruiting former Bank of England adviser Richard Sharp as a consultant with a brief to speed up the processing of rescue loans".
What can you do if your business goes under?
If you're the owner of a small business or sole trader that is faced with going into bankruptcy, it's important to know that all is not necessarily lost. You have options and different routes you can take to potentially save your business, or at least soften the blow of the loss of your company. There are different methods of potential business rescue that you can pursue. Distressed business finance maybe one option, it allows a quick inject of cash into the business.
The insolvency process can also be a highly achievable option for business owners wishing to give their company one more go, hoping to get things right for the business this time. It doesn't really always have to mean the end of the road for your business venture, in some cases you can still pursue your long-term goals and ambitions after some business restructuring. If you're struggling to fund your business or cover fees that are due, contacting licensed insolvency practitioners may be the best option for you.
Individuals, Sole traders and Trading partnerships can apply a IVA (Individual Voluntary Arrangement) or a PVA (Partnership Voluntary Arrangement). Both IVA'S and PVA' are forms of insolvency. They are a legal processes that can write off some of your debt up to 80%. This means they offer protection from your creditors taking further action against you to recover a debt.
A bankruptcy order will write off all your debt, this usually lasts for twelve months. There will be a number of bankruptcy restrictions when you're bankrupt. This means you cannot:
borrow more than £500 without telling the lender you're bankrupt
act as a director of a company without the court's permission
create, manage or promote a company without the court's permission
manage a business with a different name without telling people you do business with that you're bankrupt
work as an insolvency practitioner (an authorised debt specialist)
Debt Relief Orders (DROs) are one way to deal with your debts if you owe less than £20,000, do not have much spare income and do not own your home. These cost around £90.00 and the fee is paid to The official receiver.
Business Insolvency Helpline is a market leading company when it comes to the insolvency procedure. Their experienced team of experts can guide you through the best options for your personal business situations, so consider contacting them today via their website.
Balancing public health and the economy
While it is absolutely right for Britain to prioritise the health of our people over the economic factors that help to keep the country running, we'll have to come up with more ways of supporting businesses if the lockdown is to go on into the distant future. We need to continue to support our local businesses through the use of online sales and spreading the word about how they're choosing to develop as a company in order to survive this terrible period of time.