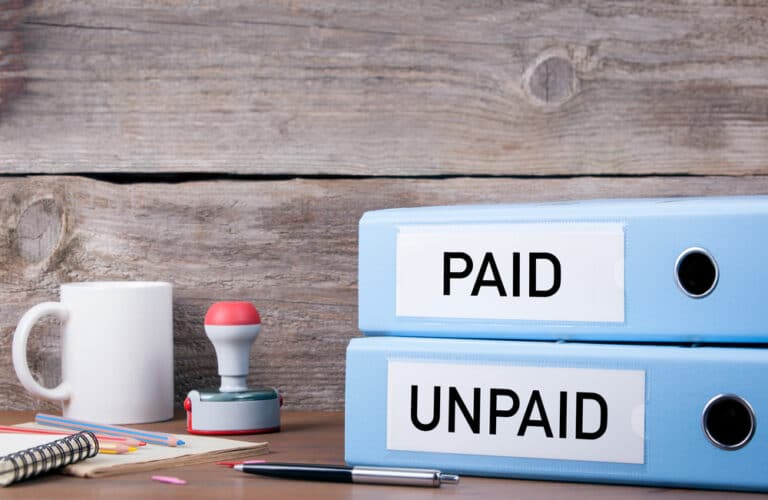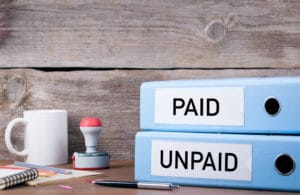 When it comes to business debt, there is no one-size-fits-all solution. Every company is different, and what works for one may not work for another. However, there are a few general tips that can help any business owner get out of debt and back on track.
First, it is important to create a budget and stick to it. This will help you to get a better handle on your expenses and make more informed decisions about where to allocate your resources. Second, it is important to negotiate with your creditors.
This can be a difficult and stressful process, but it is often possible to reach an agreement that is beneficial for both parties. Third, it is important to consider all of your options before making any decisions.
There are many different ways to restructure debt, and it is important to choose the option that is best suited to your unique situation. By following these simple tips, you can begin the process of getting out of business debt and moving towards financial stability.
What is Business Debt?
A company that is in 'debt' sounds negative but do not worry – borrowing money is essential in any economy for businesses to thrive. Debt is needed as it may be part of a structured growth plan i.e. borrowing some capital to purchase new machinery. This is acceptable as the debt the company gets into to purchase the new machine, is likely to be returned, once the machine is up and running and generating cash.
However, it is when the borrowing is not planned for and managed, that it can lead to problems and potentially push a company into insolvency . We have an article that can be found here should you wish to take the tests for insolvency refers to company debts/liabilities outweighing assets). The one thing that you should not do is ignore company debts as it is likely by doing this, it will spiral out of control.
The debt ratio method is a test to assess the appropriateness of your business debt. Simply divide the company's total liabilities by its total assets. If the result is 0.4 or below, the debt is low risk. If the result is 0.6 or more, the debt is high risk.
What Constitutes a Business Debt?
Business debts are defined as those specifically those incurred by a legal entity such as a limited companies or partnerships.
By being a self employed sole trader, in the laws eyes it sees no difference between your money and that of your business. There is no clear legal separation between the sole trader and his/her business, even though the debt has been accrued via your trading activities it classifies as personal debt.
A Limited companies is a separate legal structure, meaning the debts belong to the company and not the individuals.
What can you do with a Business Debt?
Business debt is a broad subject and the solutions depend upon the severity of each individual situation. Here are a number of ways to trade out of it.
5 classic tactics for surmounting debt would include:
Begin with a careful, strategic inventory of your debt, sorting by interest rates and the amount due monthly. This process will give you a complete picture and allow you to prioritise which to pay first.
Sell More – Increase cashflow via intelligent marketing, raising prices,incentivising existing customers to buy more.
Reduce Costs – Do You Need to make some redundancies? Can you sell off equipment or downsize your office space?
Debt Refinancing – Many business owners find themselves crippled by debt repayments which could be substantially lowered via strategic refinancing.
Improved Payment Terms or Invoice Financing – Requesting shorter payment terms or using an invoice factoring facility are both ways to improve the working capital cycle and improve your debt ratio.
Limited company responsibilities
As a director of a limited company you have a legal obligation to ensure your company finances are in order. If you allow a company to trade when it's insolvent and there is no prospect that its financial condition will improve you may be personally at risk. Additionally, if the company goes into liquidation, administration or administrative receivership, the administrator, receiver or liquidator will review your actions when submitting their report to the Department of Trade and Industry.
This may result in you being prohibited from being a company director for a period of between 2 and 15 years. If you are struggling with business debt and your company could be heading towards insolvency, don't delay in seeking professional advice as to whether you should continue to trade.
Partnership debts
If your Business is a Partnership then all partners are jointly liable for any debts the business may incur. The debt cannot be split into partners shares, all partners are responsible for the total debt. So if in a scenario where one partner cannot meet a debt payment the creditors will seek the debt payment from the other partner.
If one partner of the business is made bankrupt, although the debt is writen off for them the creditors can still pursue the other partners for the full debt.
Limited company debts
In a Limited Company the debts belong to the company. This means that if the company is deemed Insolvent the directors and shareholders are not liable for the debts as they are all in the name of the company, unless they have personally guaranteed the debt. If the company could not make its debt payments it may need to stop trading and be liquidated. A Director or shareholder may not be personally liable for the companys debts but they can be personally liable for…
any personal guarantees given on behalf of the company, for example to banks, finance companies, landlords etc.

Their own PAYE and National Insurance (NI) deductions which are unpaid.

any unpaid income tax arising where you have taken cash drawings from the company;

any liability resulting from fraudulent trading
How do Businesses Deal with Debt?
Businesses owners or directors which have entities that are carrying debt have several options, as outlined below
Apply for Finance – If it's an option for you, finance may be the best way to pay creditors off and pay back what you owe over a measured period.
Ask HMRC for a Time to Pay Agreement – If the debt is to HMRC, they may be open to a time to pay agreement, which is a monthly payment instalment plan.
Company Voluntary Arrangement – A CVA is a formal agreement to repay business creditors which is negotiated by an insolvency practitioner. Creditors must vote to accept the proposed terms.
Consider Voluntary Liquidation – At a certain point, debts may become intolerable and force you into liquidation. Choose this voluntarily before an angry creditor forces it with a Winding up Petition is the better course of action, retaining more control for company directors.
Consider a business rescue or restructuring process such as administration. If your business was to go into administration, this offers a moratorium against creditor action which an administrator temporarily takes over the running of the company
Are HMRC classed as a priority debt?
HMRC debt is classed as a priority debt. HMRC regains its status as a preferential creditor for insolvencies that commence on or after 1 December 2020. This aside, HMRC are the single largest issuer of winding up petitions for limited companies.
One other factor reinforces this, further seperating HMRC from other creditors. This is the fact that winding up a company which owes them money is not always done on the basis of recouping money. HMRC will instruct the courts to wind up companies purely on the basis of setting an example towards other businesses.
As a sole trader our partnership the risk of bankruptcy from HMRC can be even more worrying as once a petition has been issued bank accounts are frozen and a real chance of loosing your home to repay HMRC debt.
How do HMRC deal with debt?
HMRC are the UK's biggest creditor and, as such, have a very refined system of escalation when it comes to business debt. Business owner unable to make payments to HMRC, advice we give is to keep regular and open communication with them at all times. Nothing with speed the escalation more than putting your head in the sand and pretending the situation will go away.
HMRC will start with threatening letters, then move to a debt collection agency. An Enforcement notice will follow followed by bailiffs turning up at your place of business. Finally they resort to legal action and a winding up petition which will force your business into compulsory liquidation.
Business rates
Business rates are a tax you have to pay to the council. If you have stopped trading, tell the council straight away. You may still be responsible for paying business rates if you are still leasing premises, even if they are empty. However, there may be discounts you can claim.
You may be entitled to 'relief' from business rates in certain circumstances.

Check the bill to make sure it has been calculated correctly.

Business rates are a priority debt. Use your budget to work out an offer of payment that you can afford
Are Business Debts Tax Deductible?
Corporation tax is paid on profit, if you have taken out a business loan, to repay business debts the interest repayments are a tax deductible expense.
The number one factor here is that any loan references in your Corporation tax return should be used exclusively for business purposes.
If you are a sole traders and only use one bank account for both personal and business you are excluded from deducting any part of the interest to avoid potential conflicts.
Business 

debtline

 solutions
To get advice on how to deal with your business debts, give us a call on the above debtline number, or simply make an online enquiry. One of our team will return a call in confidence and at a time that suits you.