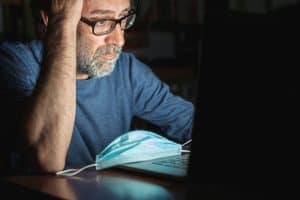 A business IVA is an agreement that is legal binding between you and your unsecured creditors where you will pay back what you can reasonably afford each month.
The repayment term is typically for a period of five years and in return, your creditors will agree to freeze interest, stop any impeding legal actions and write off the balance of any unpaid debts.
What is a business IVA
Business IVA's are a formal agreement between you as an individual or as a Limited Company and it's creditors. The agreement will promise to repay a percentage of its debt back to creditors over a fixed term, usually upto five years.
This type of agreement can only be done by a licensed insolvency practitioner, and it's legally binding. 
Legal status of your business
The legal status of your business determines which type of business IVA is appropriate for your situation.
Sole Traders
Sole Traders e.g self employed, then any unsecured debts that have been generated as a result of trading can be included in an IVA. Sole traders are are treated no differently to your unsecured personal debts.
Partnerships
If you have traded as a partnership then a Partnership Voluntary Arrangement (PVA) may be appropriate. In order to ensure that the arrangement has a good chance of passing you must be able to demonstrate that the VA offers more value to the creditors than bankruptcy. 
Limited Companies
Limited Companies can use an insolvency procedure know as a Company Voluntary Arrangement. This procedure will show at companies house that the business has agreed to restructure its debts.
Pros And Cons of Business IVA's
The pros and cons of business IVA's depend on your personal circumstances, however here's an overview of the pros and cons we'll cover in this article.
Pros:
An affordable payment

Protects assets

Creditors will no longer chase you for payment

The payment is fixed and reliable

Interest rates and charges are usually frozen

It's legally binding

Protection from bailiffs and other legal action
Cons:
Effect on employment

Affects your credit rating

It isn't private

It means following a strict budget

Sole Traders and Partnerships may need to release equity their homes
Is A business IVA right

 for me?
Business IVA's could be the ideal solution for you if you are looking for a debt solution which means you only pay an affordable payment and you're free from creditor harassment.
Although it can often seem like bankruptcy or liquidation is the only option, business IVA may be more beneficial for your circumstances if you wish to carry on trading.
You can apply online, and upon successful completion will be able to write off any remaining unsecured debt.