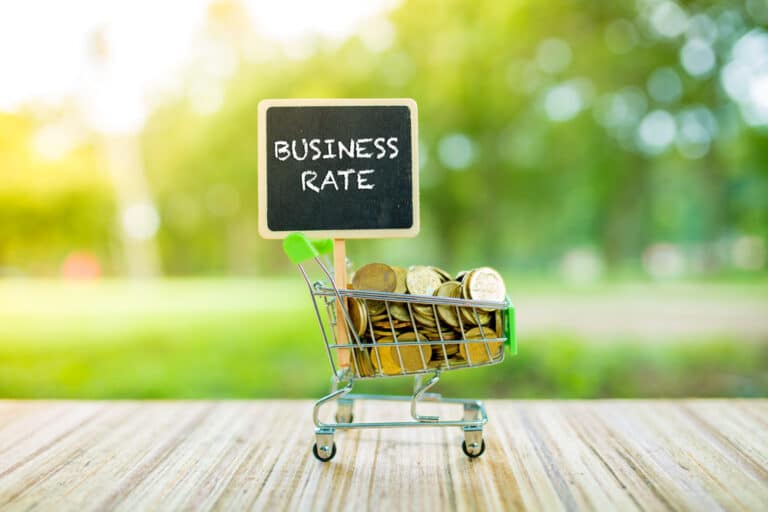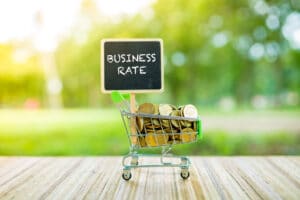 27 March 2020: the government has announced details of a business rates holiday for the 2020-21 tax year for eligible retail, hospitality, leisure and nursery businesses.
Charged on most non-domestic properties, business rates are paid annually to your local council. Rates are charged based on your property's annual market rent, its size, and its usage. The government are offering a business rates holiday to all businesses in eligible sectors. This means you will pay zero rates for this year 2020/21
Cash grants for organisations in certain sectors have also been made available.
The Chancellor has set out a package of temporary, timely and targeted measures to support public services, people and businesses through this period of disruption caused by COVID-19. From a business rates perspective, these include:
A 12 month business rates holiday for all retail, hospitality and leisure businesses in England

Small business grant funding of £10,000 for all businesses in receipt of small business rate relief or rural rate relief

A 12 month business rates holiday for childcare providers for 2020/21 where premises are wholly or mainly used for the provision of the Early Years Foundation Stage

There is also grant funding available of £25,000 for retail, hospitality and leisure businesses with property with a rateable value between £15,000 and £51,000 or £10,000 for a rateable value below £15,000. 
 What is an eligible retail, hospitality or leisure business?
Business based in England

Properties which are wholly or mainly used as – a full list is available https://www.gov.uk/government/publications/business-rates-retail-discount-guidance

As shops, restaurants, cafes, drinking establishments, cinemas and live music venues. Estate agents, letting agents and bingo halls have also now been added to the qualifying use list.

For assembly and leisure which will include sports grounds and clubs, museums, leisure facilities and gyms, theatres and tourist attractions

As hotels, guest and boarding premises and self-catering accommodation – this will include caravan parks and sites

You will still be eligible even if you have temporarily closed due to the government's advice
 Who is not eligible?
Financial services (banks, building societies, cash points, bureau de change, payday lenders, betting shops, pawn brokers)

Other services (employment agencies)

Medical services (vets, dental practices, doctors, osteopaths, chiropractors)

Professional services (solicitors, accountants, insurance agents/ financial advisers, tutors)

Post office sorting offices

Casinos and gambling clubs

Properties that are not reasonably accessible to visiting members of the public
How do I access the 12 month business rates holiday for retail, hospitality and leisure businesses scheme?
This will apply automatically to your next council tax bill in April 2020 (local authorities may need to reissue your bill to exclude the business rates charge) – you do not need to contact your local authority

Is the rate discount scheme State aid?
The Government has confirmed that the scheme will not be subject to State Aid
What other opportunities are there to save on business rates?
If your business does not qualify for rates relief in 2020/21 or if you have paid business rates for earlier years there may be opportunities for savings:
Is your business eligible for retail rate relief in the rate year 2019/20? This may be applicable to businesses with a large number of properties or where retail businesses operate out of industrial-type properties. The test is whether the property is used wholly or mainly for retailing goods to members of the public.

Is your current rateable value correct? Specialist rate surveyors will be able to provide advice in this area.

Do you have any vacant space and is empty rate relief applicable and advisable? Note that any businesses only temporarily closed due to government advice on Covid-19 will be treated as occupied for the purpose of retail rate relief
Business rates holiday for 2020-21
Qualifying businesses will not have to pay business rates for the 2020-21 financial year. We will apply the changes and issue new zero business rates bills to businesses that qualify. If the business is temporarily closed due to coronavirus, it will still qualify for the business rates holiday.
Business rates holiday for nurseries 
Nurseries will also receive a business rates holiday for the 2020-2021 tax year. Eligible businesses will receive a bill showing no business rates charge for the 2020-2021 tax year.  Those who had already received bills for the 2020-2021 tax year will be rebilled. As above, businesses should contact their local authority with any questions they may have about the scheme.