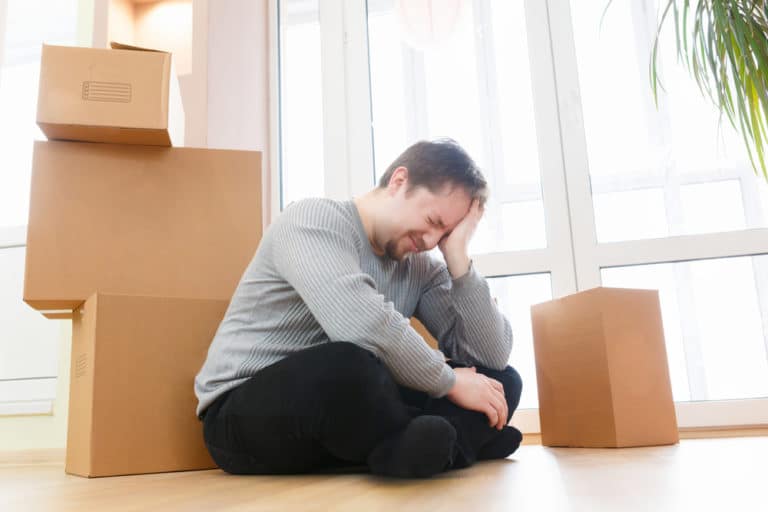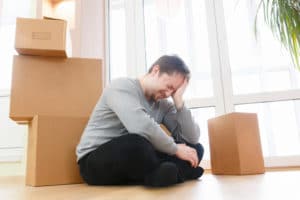 High street shops and companies of a similar fashion are now going to receive some added levels of protection from landlord-driven, aggressive rent collection.
They will now work towards a solution of making people simply pay what they can currently afford to while many are losing out of money due to the spread of COVID-19.
This is a far fairer solution than it previously was, where businesses had to pay the exact same amount as before, despite not being able to gain any custom.
We now know the first details of the Corporate Insolvency and Governance Bill which is expected to include information of the new moratorium procedure, as well as changes to wrongful trading provisions.
In an announcement that was made on 23rd April 2020, the government informed the public that the bill would also provide more measures to protect commercial tenants from aggressive debt collection by landlords, in respect of rent arrears which have undergone because of COVID-19 and the spread of the disease directly.
Government statement
The government have made a statement confirming that all statutory demands and winding up petitions that have been issued to commercial tenants are set to be "temporarily voided".  This pretty much appears to mean that a statutory demand for payment of commercial rent arrears that have accrued because of coronavirus may be ignored, and there would be no need to apply for an injunction to prevent the issue of a winding up petition based on non-compliance. The details in this new bill are set to state that you'll be protected from actions such as these.
All winding up petitions that have been previously issued in respect of commercial rent arrears will be reviewed by the court prior to issue in order to determine whether the tenant's ability to pay is as a direct result of coronavirus and if the court determines that it is, the petition will not be issued.
It isn't clear as of yet just how the court will be able to make these types of decisions, solely based on the content of the petition.
Initially these restrictions will last until 30th June 2020 which ties in with the Section 82 of the Coronavirus Act 2020 which prevents forfeiture of leases on grounds of rent arrears until this date. Though, we understand that courts will now actively try to largely work in favour of the tenants, rather than immorally-acting landlords.
Government enforce changes
GOV highlights the changes that are going to be made with these three points:
Government to introduce temporary new measures to safeguard the UK high street against aggressive debt recovery actions during the coronavirus pandemic
statutory demands and winding up petitions issued to commercial tenants to be temporarily voided and changes to be made to the use of Commercial Rent Arrears Recovery, building on measures already introduced in the Coronavirus Act
landlords and investors asked to work collaboratively with high street businesses unable to pay their bills during COVID-19 pandemic
They follow on by stating that, "The majority of landlords and tenants are working well together to reach agreements on debt obligations, but some landlords have been putting tenants under undue pressure by using aggressive debt recovery tactics.
To stop these unfair practices, the government will temporarily ban the use of statutory demands (made between 1 March 2020 and 30 June 2020) and winding up petitions presented from Monday 27 April, through to 30 June, where a company cannot pay its bills due to coronavirus. This will help ensure these companies do not fall into deeper financial strain. The measures will be included in the Corporate Insolvency and Governance Bill, which the Business Secretary Alok Sharma set out earlier this month"
Government Protection Measures For Commercial Tenants
These changes will be lifesaving for many businesses across the UK, though it is important to state that not all landlords have acted unfairly, many of them have chosen to help their commercial tenants in areas where they can reduce fees, or offer relief in other ways.
There will come a time where the rent still owed will need to be paid however, though for now this is simply a future worry for people who need to be helped right away. This poses future problems for those that are receiving financial relief at the moment. Could this result in a never ending cycle? Quite possibly, and that is the main reason behind many people worrying about the state of the economy in the UK, the longer this goes on, the worse it will gradually get.
The government seems to be more understanding recently, to the issue that there is a balance to be found between the protection offered to tenants and the position of landlords and urges tenants to pay rent where they can. This is a positive, helpful step forward from them, and will leave business owners thankful for these new introductions.
The government expects landlords and investors to work collaboratively with high street businesses who are unable to pay their bills during the coronavirus pandemic. This could, of course leave landlords with hardships to face, they'll suddenly be hit with the fact that they won't be receiving funds that they were expecting to, and that they may have been reliant on receiving. This could be potentially disastrous for some landlords and they will obviously not be pleased with the news if they are reliant on this funding source, after all, it isn't exactly their fault that the virus has rocked the world.
With all that's been said here, we won't truly know the full details until the draft Bill is published. The 23rd April 2020 announcement spoke solely about rent, so it will be interesting to see whether the measures introduced by the Bill extend to other commercial debt. It goes without saying that a substantial reduction in winding up petitions will mean a significant reduction in work for insolvency professionals, which could prove to be problematic for companies in that sector. Coronavirus is acting like a butterfly effect for many businesses, when one is helped, another is potentially put into danger.