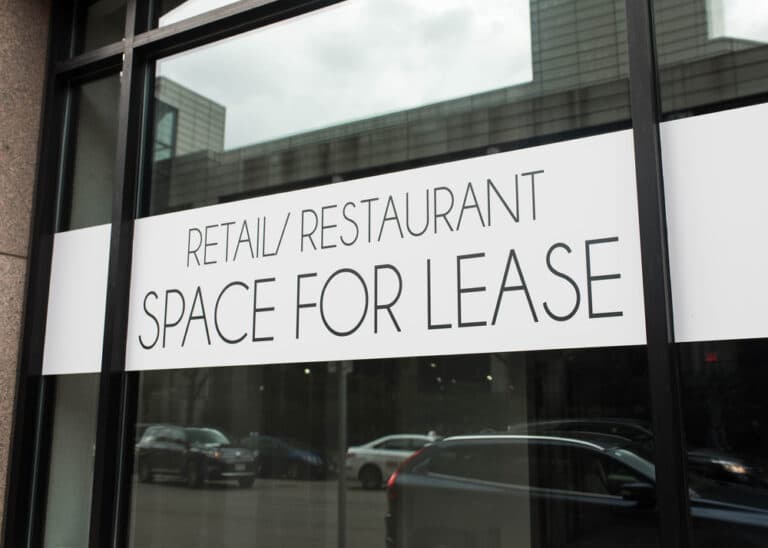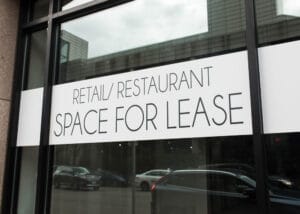 One of the larges expenses for businesses are commercial rents, and coronavirus created such economic devastation that, in 2020, the government introduced a moratorium on lease forfeiture by commercial landlords.
The Coronavirus Act, 2020, provides protection to commercial tenants from lease forfeiture, but this moratorium is due to end on 31st March 2021. The government extended the moratorium from its original end date of 30th June, and unless it is extended again, commercial tenants face the possibility of eviction and legal action by their landlords to recover unpaid rents.
So what does lease forfeiture involve and how has the Coronavirus Act, 2020, affected a landlord's right to forfeit commercial leases?
During the relevant period (currently the date of coming into force of the Act up to 30 June 2020 but could be extended), landlords can't exercise their right to forfeit a lease either by court action or by taking peaceable possession.
If landlords by their conduct appear to have waived their right to forfeiture, this will have no effect unless specifically set out in writing.
What is rent?
For the purposes of the Act, the term "rent" includes any sums payable under the lease and extends to service charge, insurance payments, utilities, interest and any other payments due.
Relevant business tenants
The moratorium will apply to all business tenants as defined in Part 2 of the Landlord & Tenant Act 1954. This covers all business tenancies, but will not apply to those occupying by way of a tenancy at will or other contractual arrangement which does not grant exclusive possession. Similarly, the moratorium does not apply to short leases of six months or less (except where the lease contains a right to renew beyond six months, or where a period of prior occupation together with the lease term exceeds 12 months).
Cause of arrears
The tenant will not be required to prove that the rent arrears were caused by the outbreak of COVID-19.
What is lease forfeiture by a commercial landlord?
Commercial tenant who fails to meet their liability to pay rent under their lease, landlord's may be able to re-take possession of the property or premises by forfeiting the lease.
This means the lease comes to an end, and in practical terms the landlord or their representative – a bailiff, for example – will forfeit the lease by peaceable re-entry to the property, changing the locks and displaying notices regarding their actions.
This will have a devastating effect on businesses in rent arrears, which is clearly why the government introduced a moratorium on lease forfeiture for non-payment of rent by commercial tenants.
Commercial tenants are currently protected from eviction
The necessary legislation for England, Wales and Northern Ireland is included in the Coronavirus Act. In Scotland the necessary legislation is included in the Coronavirus (Scotland) Act.
As additional restrictions on movement and businesses are announced by the government in an attempt to control the spread of the outbreak, landlords may struggle with the impact on their buildings and rental income. Some of the potential issues for landlords of commercial properties in particular are set out below, but specific legal advice should be sought before any action is taken.
How does this affect tenants wanting to ask for rent holidays?
On the face of it, you could be forgiven for thinking it is ok to relax and not enter into dialogue with your landlord. Actually, my advice continues to be to start the conversation.
When we emerge from this lockdown, the world is likely to look very different and even with the suggestion of help from Government for businesses, many companies will be struggling. The speed at which the moratorium was enacted is breathtaking. It may be removed at the same speed, at which point, all usual remedies will then become available to landlords again. To avoid being in a difficult position, attempt to agree something now with your landlord and keep it under review.
The key features of the legislation are:
It provides a moratorium on forfeiture of commercial leases for non-payment of rent. However, "rent" is defined to include any amount payable under the lease and, taken literally, this applies to all payments required to be made by the tenant including service charge, insurance payments, utilities and so on. 
The moratorium applies as from 26 March 2020 and has now been extended 31 March 2021, or such later date as may be specified. This means that, whilst the moratorium is in place, a landlord will not be able to evict a tenant for non-payment of rent
It doesn't stop the rent still being payable and leaves the tenant open to contractual or other enforcement.
Failure by the tenant to pay rent during the moratorium period is removed as a ground of objection by a landlord to a new tenancy under the Landlord and Tenant Act 1954
Once the legislation has lapsed (currently scheduled for the end of March 2021) a landlord will be able to claim for forfeiture for both payments that became due during the moratorium period, and for any becoming due but unpaid after it ends
The legislation does not apply to a short lease (i.e. a lease for less than six months. Landlords whose tenant is on a lease of 6 months or less can therefore still forfeit their tenant's lease.
In addition to the moratorium on forfeiture, the Act also prevents landlords from using Commercial Rent Arrears Recovery (CRAR) unless they are owed 189 days or more of unpaid rent.
Whilst the Coronavirus Act is not a complete silver bullet for tenants looking to manage their cashflow, it should provide some much needed breathing space. Tenants should however be aware that following the expiry of the moratorium period, the right to forfeit will arise again, unless the period is extended further. 
Where a tenant has withheld payment of the March , June, September and/or December 2020 quarter's rent without its landlord's consent, it would therefore be well advised to open a dialogue with the landlord before the expiry of the mortarium period at the end of March 2021.
Support for businesses in rent arrears
Businesses experiencing financial difficult due to Covid-19 face significant financial decline, and further pressures from landlords intent on recovering their rents. Seeking professional assistance in dealing with this situation is key for a successful outcome.
It is highly advisable to make contact with your commercial landlord as soon as possible. By doing so you acknowledge that you take your responsibilities seriously, and you may be able to negotiate a lower rental payment for a period of time.
You might also be able to secure funding to repay your landlord and bolster cash flow in general, or enter into a formal arrangement to repay your landlord and other creditors over an extended time period.
Funding to help pay rent arrears
Alternative funding maybe available to help pay rent arrears , this type of funding offers a highly flexible way to finance a business. We suggest Invoice finance or invoice discounting to provide a regular inflow of cash that is based on your sales ledger.
Depending on your type of business sector, asset finance may also be appropriate for the re financing of the businesses machinery to realise funds.
This offers a cash lump sum that could be used to bring your rental payments up-to-date, this would ensure your business is not evicted from the premises once evictions are allowed to take place.
Conclusion
The moratorium provides a short-term tool for businesses to preserve and control their cash-flow, but they will need to budget any sums due during the moratorium, as being due by 30 June 2020, to avoid forfeiture in the future.
The moratorium only defers payment so tenants should reach out to landlords now to try and negotiate rent holidays, reduced rents or alternative payment schedules. Whilst there is no obligation on the part of the landlord to agree any concession, we are seeing many landlords trying to help their tenants survive the current crises.
Any agreement reached should be formally documented to avoid any ambiguity.