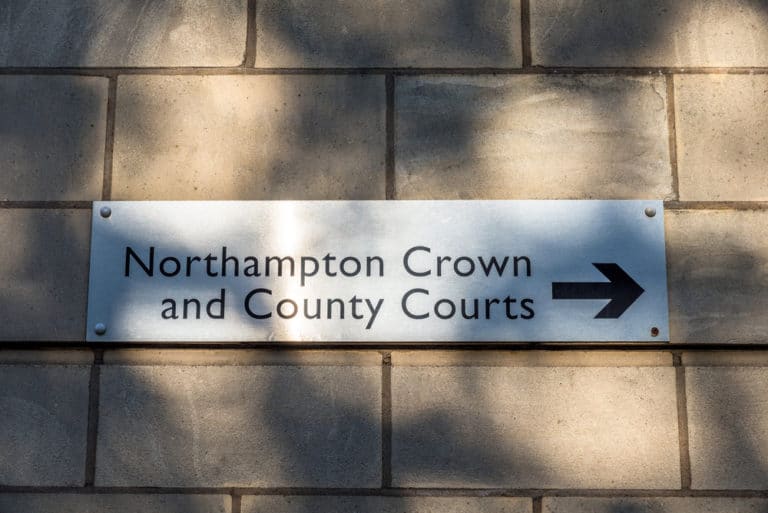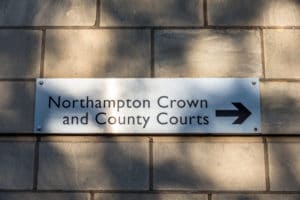 A County Court Judgment is a type of court order in England, Wales and Northern Ireland, that may well be registered against you if you fail to repay money you owe.
This page will tell you everything you need to know if you are to receive a County Court Judgment claim form. So, below you will find our advice on all different aspects of this process.
What is a County Court Judgment?
In the most basic of terms, creditors will file CCJs in an attempt to recover unpaid debt. That is the sole and basic purpose of them, and they can be filed against companies and individuals. The County Court must however, be completely sure there is an unpaid debt before it can officially file an order.
This order should include details on the amount that is owed, who the order is issued to, the deadline of the unpaid payment, and whether you can pay in instalments or if the full amount is required all at once.
The deadline is usually within 30 days of the order being issued, though full details of this will be contained within the order you receive.
This is what you should do if you have a CCJ
Creditors will often send warnings in the form of letters, if you're in debt, before resorting to a CCJ. Though, if you do receive a County Court Judgment, you should act immediately to avoid any further charges.
Make sure you respond to the court's email or letter by the date specified, which is normally within two weeks from the time you receive the letter.
Be sure to never ignore a CCJ, under any circumstances. It will most certainly have negative impacts on you, your business, your credit score and other things that are important to you.
What are the consequences of a County Court Judgment?
The only logical thing to do after receiving a County Court Judgment, is to respond to it by paying the owed amount of money within the 30-day time limit. Though it doesn't technically force a debtor to repay their creditors, there can be lasting follow on effects if you choose not to act as quickly as possible.
The impact a CCJ will have on your credit rating
As long as you pay back the money you owe within 30 days, you'll be pretty much in the clear and no lasting effects will be apparent. Though, if you don't pay back what you owe within the timeframe, the CCJ will stay on your credit file for six years.
This will make it extremely hard for you to receive credit, and you risk being charged a higher interest rate on any credit you do manage to get hold of. This are effects that, as a person within the world of business, will certainly be detrimental to you in the years to come.
How do I pay my CCJ?
The form that comes with the judgment will indicate how you should repay the outstanding debt. It's important to make sure you have proof of your payment. So you should keep a record of your payments. The repayment should be made within the timeline required to stop the judgement appearing on your credit file.
What happens if I can't afford to pay the CCJ?
If you are unable to repay the debt, and cannot afford the payment as ordered you can apply online or you can obtain a form from any County Court . This for is an Application to Vary an Order (N245). Once submitted it will let the court know how much you can reasonably afford to pay back to your creditor every month once. The form requests information such as every day living expenditure (i.e. bills and food). Should the creditor not agree with the amount you have stated, then the court will decide how much you'll repay.
What happens if fail to make payments on time?
Should you fail to make payment or not the correct payment as per the court order, then the creditor can ask the court to enforce payment. The following enforcement can be used by the court bailiffs.
Warrant of Execution
The court will instruct a county court enforcement agent to visit your home or business to collect the money you owe. Should you be unable to pay then they may make a walk in procession of any goods to the value of the money which you owe.
If your creditor has asked for a Warrant of Execution, a letter will be sent explaining that if you pay the amount of the warrant to the court within seven days, there will be no need for enforcement agents to attend your home or business.
Charging Order
What is a charging order on your house, this is court order placing a charge on your property, first or second charge on your house or piece of land. The charge will be for the amount owed to the creditor.
Once a charge has been placed on a property, this means if the property is sold, the charge has to be paid first before any of the proceeds of the sale can be given to you. A charging order does not force you to sell your house.
The effect of a CCJ on sole traders
The problem with receiving a CCJ as a sole trader, is that both your business and your personal assets will be at risk. Sole traders unfortunately do not have the limited liability protection found in a limited company. Both the person and their business are known as the same legal entity, so any CCJ will effect your own personal credit rating. If issued with a County Court Judgment, you'll be expected to use your personal finances to repay any debts you owe, not just the funding within your business. This is why getting into this position as a sole trader can be so problematic.
Failing to pay off the debt you owe, means your creditors could take further insolvency action against you. This can even include petitioning you into bankruptcy. If this was to happen, you'd have to apply for an Individual Voluntary Arrangement (IVA) as an attempt to prevent this.
The effect of a CCJ on a limited company
If the County Court Judgement is filed against a limited company, the limited liability should protect you personally, leaving you in a better position than that of a sole trader.
As mentioned previously in this article, a CCJ will not force your company to repay its debts, it simply cannot do so. Though, it does give bailiffs and High Court Enforcement Officers the right to visit your premises, meaning they could also potentially seize assets that belong to you.
Failure to pay your companies debt could result in creditors practicing further insolvency measures and will likely lead to the dispensing of a winding-up petition.
CCJs appear on the public 'Register of Judgments, Orders and Fines', or 'CCJ Register'. Being on these registers will ultimately harm your relationships with suppliers and customers, as well as deterring potential investors. This is because anyone can access and view these registers, it is not a private collection of data by any means.
A CCJ could also impact your companies credit rating, just as it can have similar effects on your personal financial situation, making it something you want to avoid at all costs.
How to find out if I have a CCJ registered against me?
The Register of Judgments, Orders and Fines. This search is available via post, email or in person. There is a fee of £4.00 to carry out a search against your name. 
Credit reference agency hold a lot of information, this gives you a guide of what credit you have applied for. Reference agencies charge £2.00 per search.
Registry of Judgments, Orders and Fines
Tel: 020 7380 0133
Website: www.trustonline.org.uk
To summarise
A county Court Judgment is issued by a County Court to make it clear that a company or individual needs to repay their outstanding debt asap
The order does not technically force the repayment, though in many cases if it is not acted upon, it'll lead to devastating knock-on effects
It will remain on your credit file for six years, making it hard for you to go about your business as you normally would, leading to huge financial consequences
You must settle the CCJ within 30 days, if not further measures such as visits from bailiffs or the issuing of winding-up petitions will come into effect
How Business Insolvency Helpline can help
If you're issued with a CCJ and you're unable to repay the amount, or are unsure what to do next, you should contact us immediately. Our experienced advisors will guide you through the process and work alongside you to find the best possible solution. You should not ignore the CCJ, speak to us instead and receive the advice and guidance you need.