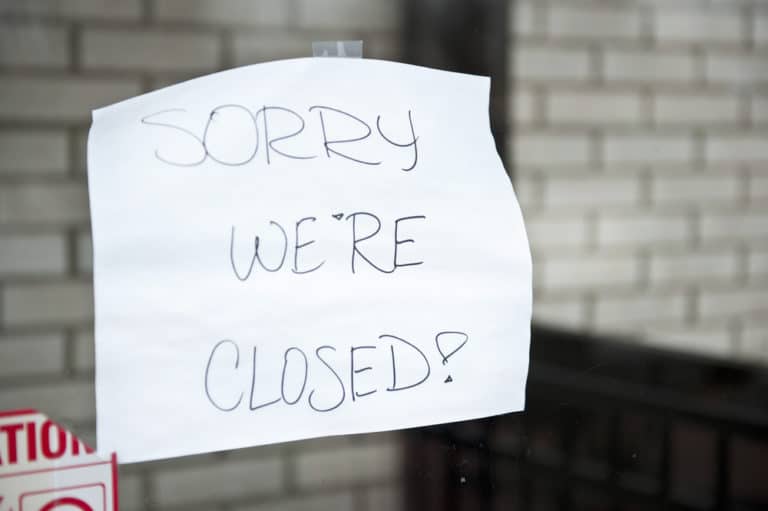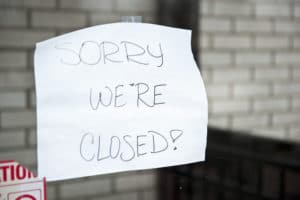 While we're all following the rules of social distancing that have been set out for us by the UK government, we're discovering more and more troubles that have come packed in with coronavirus.
We stay at home and continue working at the best of our abilities, remaining 2 metres apart from others while completing a daily form of exercise outdoors, but the financial situation and job insecurities have us all worrying about the immediate future.
Measures the government are taking
Just under a month ago, few of us could have dreamed up the situation that is currently taking over the world today. The COVID-19 pandemic completely altered modern-day life as we'd previously come to know it. It's tough enough to get use to the huge changed that have presented themselves to our day to day lives, though many of us are unfortunately experiencing another worry on top of this: finances. Since the virus has caused huge financial turmoil, the government has been fast to respond with emergency measures.
Though this article is accurate at the time of writing, the government guidelines and policies surrounding how best to react to the outbreak are constantly changing. Because of this reason, be sure to keep your eyes on the news each day and remain updated to ensure your safety and the safety of others.
Do you have to go into work during COVID-19?
Everyone with sense wants to stay safe during this strange and frightening period of time, and therefore the people that can work from home, most definitely should. The latest government advice is that we should all work from home if we can. With that said, as things currently stand, the decision is technically down to your employer. That means that if your boss says you have to come into your workplace, you supposedly have to comply with what they say, despite your concerns about spreading or catching germs.
Despite this fact, remember that your employer has a responsibility to listen to your concerns. Whilst they may not agree that you can work from home, there may be alternative options you can explore. For example, you can speak to your employer about taking holiday or unpaid leave to cover this period. Though, to be quite honest, your employer should want what's best for their staff and themselves.
Becoming a furloughed worker
A mass amount of layoffs is an expected outcome of the COVID-19 outbreak, although the government are trying to minimise that result. They've responded by putting in place a 'Coronavirus Job Retention Scheme', an emergency funding relief system that is available to all UK businesses with employees.
This system protects workers who would have otherwise been laid off or removed from their job role due to the economical impact of the virus. Rather than becoming unemployed, which can be disastrous for people, they become a 'furloughed worker'. This means that they do not work during this period, but will return to their regular position once the virus is contained to a much greater extent. While in this period, employers can get 80 per cent of a furloughed worker's wages (up to the extremely large amount of £2,500 per month) covered by the government.
If your boss makes this decision on your behalf and you become a furloughed worker, your manager will notify you and let you know how your payments will be worked out in the coming weeks or months. At this point, you should direct any questions you have to them about the way you'll receive payments, etc.
In some more fortunate cases, your boss may decide to cover the extra 20 per cent of your wages, which would mean that you get a full salary each month during the outbreak period. Of course, this decision is entirely at your boss' discretion, and you will have to work out the details with them. If they're unable to cover this amount during this difficult time, try to understand the pressure they'll be under as a business owner struggling to survive at this time.
For the self employed workers
The coronavirus outbreak has hit all workers across the UK; this includes self-employed individuals. If you work for yourself, you are not entitled to the Coronavirus Job Retention Scheme. Though, up to now, self-employed people can apply for Universal Credit, which comes in at £94.25 per week. This amount doesn't seem like a lot, but it may become a great help to self-employed workers who find themselves in a real struggle.
However, there's been a lot of pressure on the government to offer a larger amount of support to these workers. A proposed amendment to the Coronavirus Bill would entitle freelancers and self-employed workers to  'Statutory Self-Employment Pay' should they lose their income. If the amendment is accepted, it would mean that the government would offer these workers up to 80 per cent of their monthly pay. This change would be fantastic for those wanting to keep their own limited company afloat.
To work out the amount you'd be entitled to, the government would take an average of your income over the last three years. This data is already held by HMRC, thanks to your self-assessment payments. The scheme would cover 80 per cent of your average monthly pay or £2,917 per month, depending on which is lower. Of course, this amendment has not been accepted yet, so make sure you keep checking for the latest updates.
Catching the virus
If you are displaying symptoms of COVID-19 or need to self-isolate with someone who is, you will likely be entitled to Statutory Sick Pay (SSP).
In order to qualify for this, you need to have been currently earning more than £120 per week. SSP will pay out to you if you are earning more than £120 per week; you'll then be entitled to £95.85 per week directly due to SSP.
You'll have to give your employer a sick note in order to be eligible for SSP. Keep in mind that you should not attempt to see your doctor in person to get this note, unless you're at a high-risk state. Instead, you can call NHS 111 to get an over-the-phone consultation, as well as a sick note for your use with SSP.
SSP payments are made on the first day that you get ill as a result of the coronavirus pandemic. In some cases, your employer may offer a larger sick pay package, though this depends entirely on where you work and how things are ran in that particular workplace environment. You will need to consult your contract to see what funds are available and make contact with a higher member of the company you work for directly to discuss any sick pay policies they have in place.
What if you get sick and earn less than £120 per week?
If you become unwell due to Coronavirus and earn less than £120 a week, you will not qualify for SSP, and may therefore have to apply for Universal Credit. You can apply for Universal Credit by following this link.
Completing an application like this may potentially affect other financial benefits you're claiming at the moment. An example would be if you're already claiming Tax Credits or Housing Benefits, they may be impacted here. It may be worth speaking to a representative from Citizen's Advice before making a claim.
Know your employee rights
In these uncertain and difficult times, it is of the upmost importance that you understand your rights as an employee and are made fully aware of what you are and are not entitled to during this terrible pandemic. Keep up to date with the constantly changing UK guidelines and above all else, stay safe and healthy, doing your best to protect both yourself and others from the spread of the virus until we find a solution together.