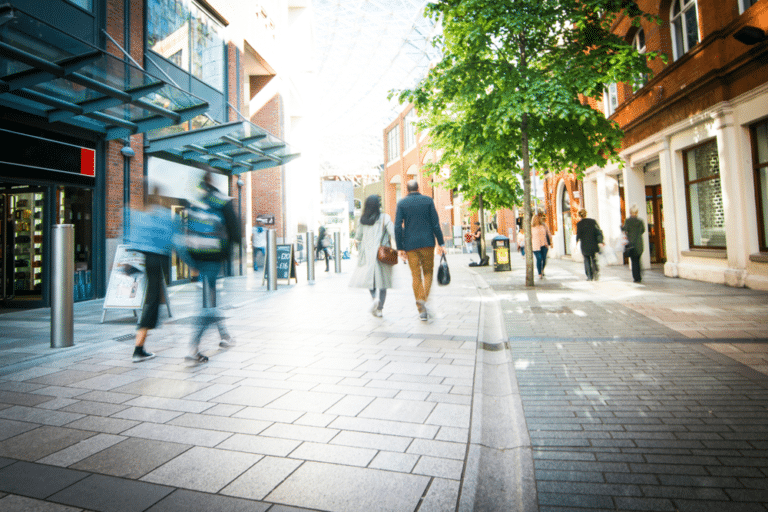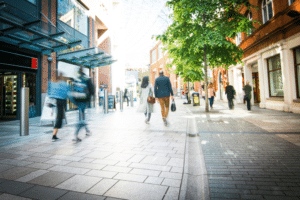 UK commercial and residential tenants who miss rent payments due to the impact of the coronavirus pandemic are to be protected from eviction for at least three months.
The necessary legislation for England, Wales and Northern Ireland is included in the Coronavirus Act. In Scotland the necessary legislation is included in the Coronavirus (Scotland) Act.
As additional restrictions on movement and businesses are announced by the government in an attempt to control the spread of the outbreak, landlords may struggle with the impact on their buildings and rental income. Some of the potential issues for landlords of commercial properties in particular are set out below, but specific legal advice should be sought before any action is taken.
The moratorium, which has been extended twice already, prevents property owners from pursuing tenants for unpaid rent by legal means, or from evicting them.
No aggressively collect of commercial rent until March 2021
Business owners affected by the pandemic will be protected from eviction until the end of March 2021, Communities Secretary Robert Jenrick announced today (9 December 2020).Landlords had written to the Government in a plea to allow them to aggressively collect rent again.  However, the moratorium on legal action by landlords against tenants that have been unable to pay rent due to Coronavirus has been extended until 31st March 2021.
The Government said this "final extension" to offer protection from the threat of eviction will give landlords and tenants three months to come to an agreement on unpaid rent. The government said the majority of commercial landlords have shown "flexibility, understanding and commitment to protect businesses during an exceptionally challenging time". Communities secretary Robert Jenrick said: "This support is for the businesses struggling the most during the pandemic, such as those in hospitality, however, those that are able to pay their rent should do so.
The British Property Federation have said that the inability of them to collect rent has ""undermining the UK's attractiveness" as a place to invest in property and development, which could undermine the recovery.
Large property firms like Hammerson have struggled to collect rent from their shopping centres and have joined the call to relax the restrictions.
Melanie Leech, chief executive of the BPF, accused "large, financially sophisticated and well-capitalised businesses" of abusing the moratorium by withholding rent to improve their liquidity.   She added that income from more robust businesses was essential so that the landlords could extend help to more vulnerable tenants like independent traders and boutique retailers.
A war or words has erupted between the boss of JD Sports, Peter Cowgill, who is critical of landlords that are not prepared to negotiate on rents saying that between 2007 and 2015 they increased rents above inflation and now the "boot was on the other foot" and they had to get real.
Commercial evictions ban extended until end of June 2021
The government has extended the commercial evictions moratorium until the end of June, in a move that will bring relief to struggling high street retail and hospitality businesses.
The moratorium was first unveiled by the government last year in response to the coronavirus pandemic and was due to expire at the end of March 2021.
Business owners in the UK, many of whom have had to cease trading entirely during lockdown – are being given extra support after the government extended the ban on commercial evictions for a further 3 months, Housing Secretary Robert Jenrick announced today (10 March 2021).
The decision will help those worst affected by the pandemic, such as bars and restaurants, get back to business in May when doors fully reopen for hospitality no earlier than 17 May.
The ban on commercial evictions has been extended until March 2022
In a new development of this case, the UK Prime Minister Boris Johnson along with the rest of his government have made the decision to extend the ban on commercial evictions to next March. The exact date will be 25thMarch 2022, giving business owners extra time to make up the loss of funds they suffered during the time of the pandemic; a decision that is sure to be welcomes by small business owners nation-wide.
There are two sides of every coin
This latest decision will likely offer some relief to business owners that have been unable to negotiate rent deferrals with landlords and have been living in fear of being evicted from their properties once the protections were due to end in two weeks' time from now. These worries should be over for now, but is it the UK's landlords that now have a major issue on their hands?
However, many landlords have raised concerns in this area, claiming that there are business owners out there continuing to make high levels of profit and using this as nothing more than an excuse not to pay rent which they could easily afford. Of course, this does not excuse landlords that have acted unfairly in the past, but it is likely fair to say a number of cases will be harsh on them in this instance.
Only time will tell how this one plays out, but the good news for small business owners across the United kingdom is that they will have more time to come up with the cash they need and thus far less pressure for the foreseeable future from landlords.
The end of lockdown restrictions appeared to be in sight for some time, put that has also been pushed back, making for some further difficult times ahead of the UK's small busines owners.
Commercial Rent Arrears Recovery (CRAR)
Rental income is an important part of the functioning of the financial system as it is needed to pay dividends to pension holders and shareholders as a return on money tied up in physical assets. It should be noted that the rental liabilities have not completely gone away and the landlords may well be able to recover rents under their leases at a later date.  Whether the money is there is another question!
The restriction on landlords using Commercial Rent Arrears Recovery (CRAR) to recover unpaid rent will also automatically extend to the end of March, in line with the moratorium's expiry date. This allows businesses sufficient breathing space to pay rent owed. This means that landlords are now blocked from evicting small businesses for another three months.