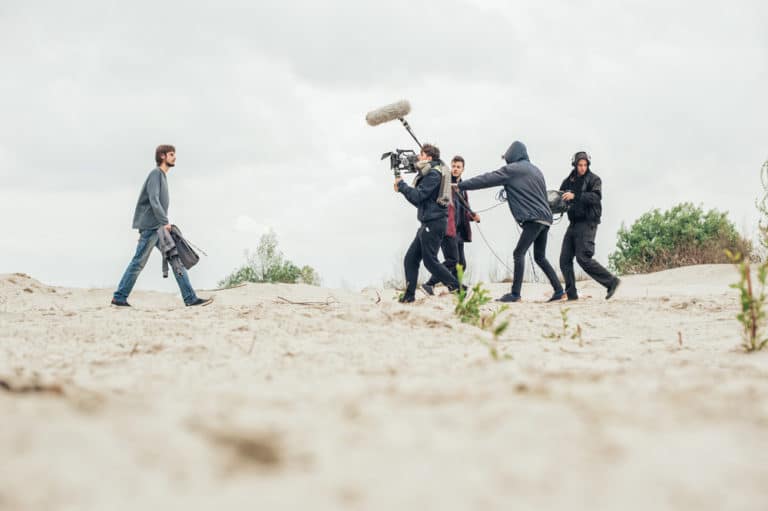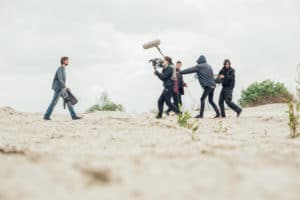 Prior to the UK lockdown, many of us enjoyed spending our free time within the entertainment and leisure industry, either going to the cinema, watching live music, or doing one of the many other things those kind of businesses offer.
This form of entertainment is a strong source of escapism for us all, and one that you'd think would be able to stand the test of time, even through hard times like these, but that may sadly not be the case.
Will the film industry suffer from the downturn?
The entertainment industry is struggling more than you may know. Massive film companies are having to push their biggest blockbusters back, meaning they're missing out on millions of pounds they would have relied on earning when budgeting for 2020. Cinema companies, both in a chain and on an independent scale have had to close their doors meaning they can receive no funds from customer and have a major uncertainty as to when they'll be able to reopen.
This is largely down to social distancing regulations, there's simply no way to ensure people are keeping at least two meters apart at all times if you're opening rooms up to the public that contain hundreds of seats, for the viewing of a film.
The Guardian have reported, "After a national cinema closure came into effect on 17 March, the actions of the UK's biggest chains, including Cineworld and the Cineworld-owned Picturehouse, sparked widespread protest. Both chains, as well as Odeon and Empire Cinemas, have now said they will furlough employees along the lines of the government's coronavirus job retention scheme, which offers to cover 80% of employees' wages.
However, Cineworld Action Group, formed of employees in the UK, has said that while they have been told that redundancies were reversed, some employees have not received confirmation that their jobs are protected".
Would the public risk it?
Cinemas would have to implement their own set of rules in order to accomplish any kind of revival within the industry, but will the public actually want to risk it, even when they're allowed to once again? More than likely not, for the vast majority of people anyway. Just because things reopen doesn't mean people will go out and spend their money once more, straight away. There will still be levels of fear to everything we do and the public will be anxious about suddenly going back to normal life once this all comes to an end; you can't blame people for wanting to look out for their own health and safety.
Freelance workers face danger
It isn't only cinemas that are facing large-scale issues though, it's the film industry as a whole. Many people within the world of film work on a freelance level, meaning even at the best of times, there's no guaranteed funding for them to rely on or fall back on. This also means the government scheme of paying people 80% of their wage while they cannot work is far more difficult for freelancers to get hold of. They have no basic wage to really show the government, so there are even further complications for those that are trying to receive government funding within the world of freelance.
The Guardian also state that, "The UK's production sector has received an equally shattering blow, with all shoots cancelled at almost no notice. However, as the vast majority of film crew are freelance or self-employed, the UK government's initial set of measures did not offer any help. A follow-up scheme, which offered to pay 80% of income to those earning £50,000 and under, is designed to plug the gap".
Insolvencies could become a reality for the film world
With the pressures on the film industry ever-rising during lockdown, due to the lack of custom, funds, and unsureness over what the future will actually look like, insolvencies within this type of business are inevitable at a time like this.
AMC Theatres apparently look to face a similar fate to this if their luck doesn't change very quickly, that is according to reports coming out of America anyway. This would also obvious have a huge effect on the UK chain of cinemas controlled by AMC and could be the start of a vicious domino effect that sees one business after the other collapsing, searching for a way out. With all of that said, looking to go about the insolvency process in the right, correct manner will be essential in keeping what's left of these companies.
Here at Business Insolvency Helpline, it isn't simply about saving a business. Most insolvency companies stop with an insolvency procedure. We ensure we go future and aim to meet your goals, by turning around a business and ensuring it has the help and expertise that is needed to grow. We look to the future and help our clients generate a successful business.
Decisive moment for the future of the industry
The entertainment industry as a whole faces significant problems and will undergo a massive uphill battle for many of its companies to simply survive over the coming months. Without the right level of help and a mapped out strategy for survival, it's hard to see anything but disaster for the industry as a whole, with thousands and thousands looking ever more likely to lose their current job roles.
The BBC have reported that, "Many well-known venues have been forced to close their doors due to lockdown. Now a number of firms, including Eddie Irvine Sports, Movie House cinemas, Drumbo Park, We Are Vertigo and Odyssey Bowl, have launched an industry forum. They have called on the government to extend support to their sector. The group, called the Entertainment and Leisure Forum, has written to the economy and finance ministers to seek support for the sector, which it says employs 10,000 people and contributes £100m to the economy each year.
The letter recognises the job retention scheme and three month rates holiday are helping with cash flow, but says rent, bank repayments, insurance, utility and other costs are rapidly eroding cash reserves and placing the future of many members at risk".
Cineworld has actually made an extra, individual effort to help cut some of their costs and push on to survive throughout the lockdown period. They've been in contact with landlords and film studios alike to see what can be done between them to cut back on some of the money troubles they're currently facing. They want to halt all forms of unnecessary spending in order to save cash they'll need to hoard to get them through to the other side of the coronavirus pandemic lockdown period.
Whether or not the industry forum will be enough to make a difference or make the government turn some of their intentions to the entertainment industry is yet to be seen. Only time will tell what changes it'll actually help to make, but it could prove to be decisive for the industry as a whole. If our local cinemas were to close down, as well as all of the jobs it would cost in the process, we'd also lose something very important culturally, something that helps to create fond memories for people to look back on when they've grown up.
Social distancing could put a stop to cinemas 
It is certainly difficult to envision just how cinemas will return in the future while ever we have social distancing rules in place in any way at all. It simply cannot work in a cinema environment as it is a closed space packed with seats for people to squeeze into together. The design of the cinema business as a whole will not be easily adaptable once they're eventually given the green light for opening once again.
These concerns have lead the film manufacturing company, Lionsgate UK, to host a few different events. The chief executive of that company, Zygi Kamasa, has organised a streaming event in order to raise money for two different causes.
Sky News report, "In a bid to bring back the notion of Saturday night at the movies, the film company is streaming its four most popular films – La La Land, Bend It Like Beckham, Eddie The Eagle and The Hunger Games – weekly on YouTube to raise money for the Film and TV Emergency Relief Fund and an NHS charity".
This is an attempt to bring people together, in a sense, to watch a film. The charitable event is designed formally to raise money, but furthermore it will attempt to work as a reminder to people that watching a movie together (even though it is at a distance in this case) is an experience we still need and an important part of our overall culture. The entertainment industry is attempting to think out of the box in order to stay in the mind of the consumer, and that's a great thing to be trying at this current point in time.
Will streaming now become the norm though? We're seeing more and more films attempt digital-only releases now due to the current pandemic that has temporarily closed cinemas? Consumers of film may decide they enjoy the idea of seeing the newest blockbuster releases from the comfort of their own sofa. If so, it'll be an impossible climb back for cinemas to make.
One thing is for sure, if the cinema experience truly fades away, we'll have lost something very special. Lovers of film and cinema need to show support to their local movie-showers and fill those seats once it is safe again to do so, in order to throw this sort of entertainment event a lifeline.
Face masks to be worn at UK cinemas
From the 8th of August there be further mask wearing enforcements, as people will be required to wear a mask in cinemas, museums, galleries and places of worship. Though, that may the date that these new rules are set to be thoroughly enforced, it is still advised that you do so from this point onwards, though Prime Minister Boris Johnson is sticking to his trend of giving everyone at least a week to catch on and prepare for the new rules.
As it is already compulsory for people in England to wear masks in shops it shouldn't need to be implemented a week later at other areas, though this is how things are being done for some reason.
Cinemas are reopening across the UK this weekend and so it shall be interesting to see what kind of audience turnout they receive. With the public knowing they'll soon be having to wear a mask while they it down to watch a film, it may be enough to turn many away from the idea as it'll be likely be viewed as unsafe and not worth the risk as it isn't essential. Though, cinema owners themselves will be hoping to be met with a large footfall in order to start earning back some of the cash they've been missing out on during lockdown.
Nothing new on the agenda
The films on show will largely be limited to older releases, as not many new motion pictures are being released for now, due to it not making much sense in terms of the financial aspect. If the audience won't be there to watch it, what's the point in releasing it? That's the logic being used by many movie makers this year, though we can't blame them for that.
This gives audiences the chance to go and see some old classics at the cinema for the first time in their lives. Younger audience members may not have been around when some of the classic releases were first airing, so catching them this time around could be a great way for them to experience their favourite films on the big screen.
Update: The market is changing and the audience have spoken
It has recently been reported that 'Joker' topped the charts for the UK home box office in 2020, which rose by an impressive 26% last year. This likely spells bad news for cinemas when they are eventually allowed to reopen, as they'll need to tempt back an audience that are becoming more commonly used to viewing films from the comfort of their own homes.
Even though 'Joker' was originally released in 2019, it beat out theatrical releases from 2020 in order to gain the top spot on the 'from home' list. 'Tenet' was the only movie released after the March lockdown to make the top 10 list of home box office movies. Could this suggest that there's less of a concern with new releases right now, and more of a trend in catching up what we may have previously missed. If you didn't see some of the biggest movies from the past few years, now is a great time to view them from home after all.
With the current trend of watching films from home, could we be about to see a rise in DVD sales and physical film media in general? Over in the music industry, vinyl sales have increased for the 13th year running, so something like this in the world of film certainly isn't out of the question. DVDs would certainly need to develop that retro or nostalgic aspect that has led to so many vinyl record sales over recent times, but it may well turn out to be a profitable market once more.
The vast majority of UK cinemas have been closed for some time now, and 2020 unsurprisingly saw a 76% traditional box office drop-off in the United Kingdom. This was of course thanks to the effects of the Coronavirus pandemic, which are still at large today. Many cinema chains shut down during 2020, as the sheer lack of film releases and implementation of social distancing rules made it almost impossible for them to function properly.
Cineworld Cinemas was one of the largest chains to close down last year in the United Kingdom, though there is still hope that it could return in the future, once the effects of the virus calm down and begin to fade away. Will there future return be a successful one, or are we all collectively getting used to trading in the big screen and popcorn for a sofa and a television? Clearly, only time will tell how much movie-watching audiences have truly been affected.
What will the future hold?
These are most certainly trying times for the entertainment industry and all of the businesses within it, not solely cinemas and film workers alone. Though, we will all lose something we've cherished in our lifetimes thus far if these businesses can't make it through, so here's to hoping they receive the help they need, or can go about their individual insolvency process in a way that is right for them, and a way that helps them to once again be prosperous in the future.
Be sure to contact us today if you have any queries regarding the insolvency process for a business you own.