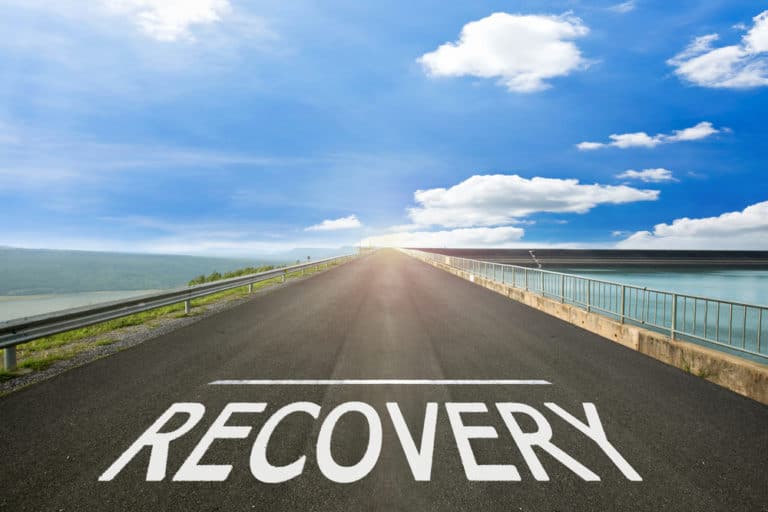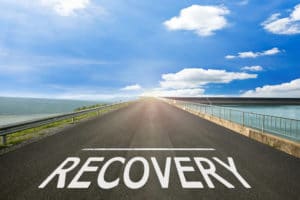 If you're the owner of an insolvent business that is still somewhat viable, administration may be an ideal route for you to travel down in an attempt to salvage what you can from the remainder of your company.
Company Rescue defines going into administration like this, "Going into administration is when a company becomes insolvent and is put under the management of Licensed Insolvency Practitioners. The directors and the secured lenders can appoint administrators through a court process in order to protect the company and their position as much as possible".
Entering administration, what you need to know
Administration is usually a voluntary process, decided upon by the business owner when experiencing financial difficulties within their company.  Though, this doesn't indicate that administration is a long-term solution, it normally isn't. Instead, it often helps to open the door to further options and different future avenues that can be travelled down for a business on the ropes.
Administration can still mark the beginning of the end of your business if it is found to not be a viable entity by administrators. But, at the same time it can also work out to be a positive process and one that helps to develop your company going forward. This is because it can help to restructure your business model where it most needs it, allowing you to make the changes you need in order for your business to succeed.
Going into administration can be a lengthy process and we will go into further detail on how this can vary on a case by case basis. They state that, "The process of administration can last anywhere from a few weeks to up to year or more, depending on the circumstances. However, the administrator is always obligated to perform all duties as soon as possible, so speedy administrations are much more common than slow, drawn out ones. Administrators have a maximum of 8 weeks to send out their administrative proposals (their plans for the company) to creditors. These proposals typically include all of the details about events that led up to the administration, how the administrator plans on achieving the goals of administration, and the most likely anticipated outcome".
UK administration spikes and rises
Different things can cause changes in the UK business administration rates, such as national and global events taking place. Last year, the uncertainty surrounding Brexit aided the rise of our countries administration rates and this year a similar, albeit larger rise is expected to take place due to the coronavirus pandemic we're currently all suffering from.
The Guardian reported on the rises and stated that, "Brexit uncertainty and struggling high street retailers have fuelled a rise in the number of company administrations to the highest level in five years, according to official figures.
The Insolvency Service said there were 451 administrations in the first three months of the year, up 21.8% from the final three months of 2018 – and the most recorded by the government agency since the first quarter of 2014.
Firms in financial distress go into administration in an attempt to salvage themselves as a going concern or to recoup more money for creditors than if they were wound up.
Total underlying insolvencies – which includes liquidations and creditors voluntary arrangements alongside administrations – rose by 6.3% on the quarter to hit 4,187 in the first three months of 2019, the second highest level in five years.
Insolvency experts said Brexit uncertainty had put intense pressure on firms as they stockpiled more goods before the original Brexit deadline on 29 March, now postponed until October".
Avoiding administration
The best way to avoid failure as a business is to do everything in your power to help it succeed. Administration is on the rise and for many companies it is inevitable in this day and age, but there are still things you can do to battle against it. There are multiple things you can do as a business owner to give your company the best chance of success. The first step is to make sure you create a strong, detailed business plan before giving your business the green light and going forward with your idea.
Having a long term vision for your company will be reflective of the quality of your business plan, this is the starting point for your idea and should therefore help you to plot out a potential future. Edinburgh Live recently interviewed a young entrepreneur, asking him for his expert advice on how to become successful. The entrepreneur in question was Jamiesh Holait, founder of NXT Wave, which is a company that conducts face-to-face sales and marketing for some of the UK's most loved and up-and-coming brands.  His tips on achieving quick success include, finding a role model that can act as a mentor to you, taking calculated risks, and investing in yourself. Going into these points in more detail gives us a clearer understanding of exactly what Holait means by this.
When talking about taking calculated risks, he says, "With risk comes reward. Don't be afraid to go against the status quo. You'll be judged regardless of what you do, may as well be judged whilst trying to achieve something great. If you never shoot you'll never score". Expanding further on his point about finding a mentor, he states that you should find an example of someone you see as a success, and follow their career path. The best way to do with this is obviously by communicating with them personally, so try to make your business role model someone you can achievably speak too in some way.
When Holait speaks about investing in yourself, he means it in every sense of the phrase. He states that it's important to consume the right kinds of media, such as podcasts and television that will give you information that allows you to better yourself in a business sense. He also speaks about keeping your technology updated so that it doesn't become slow, ultimately slowing you down with it.
New horizons
Going into administration can be a scary and frustrating time for any business owner, or employee for that matter. It is important to weigh up all your options before making the leap, and discovering if administration will be a route that successfully allows new doors to be opened for your venture, or it would ultimately be used as the beginning of the end for your company. Either way, entering administration can be an effective way to successfully close a chapter in your business life and set you on the right path for the next steps you'll be starting to take in order to fully move on.