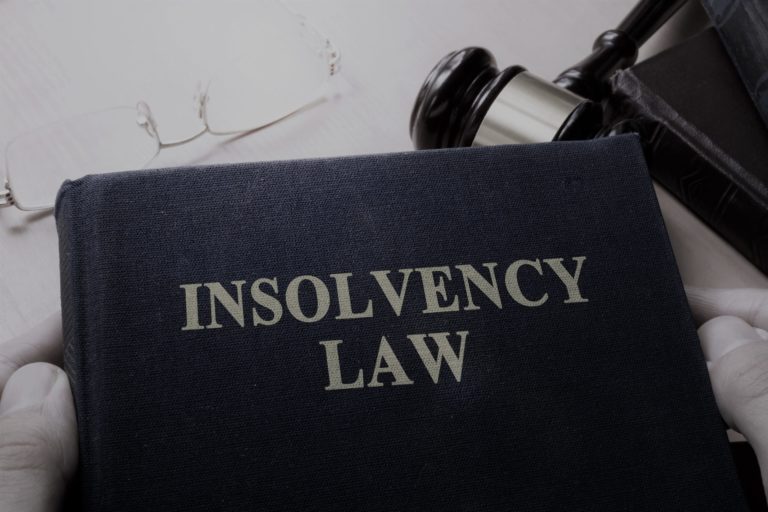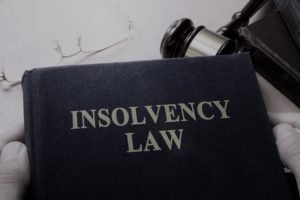 The Government has passed an Act which allows the largest change to the UK's corporate insolvency regime in more than 20 years.
It introduces new corporate restructuring tools and temporary easements to give distressed businesses the breathing space they need to get advice and seek a rescue.
One of its key provisions is the introduction of the new role of a Monitor to oversee the corporate moratorium it introduces.
This extendable 20 working day period giving businesses protection from creditor action while they seek professional restructuring advice.
The Act also extends the suspension of termination clauses when a company enters into an insolvency procedure and introduces a new restructuring plan that has the ability to bind creditors to it.
Changes to insolvency law come into force
On 28 March 2020, the government announced new temporary amendments to insolvency law. Under the plans:
The UK's insolvency framework will add new restructuring tools to give companies breathing space and support them to keep trading while they explore options for rescue.
The Insolvency Act 1986 will be suspended to give directors confidence to continue trading without the threat of personal liability should the company ultimately fall into insolvency.
The proposals also include key safeguards for creditors and suppliers to ensure they are paid.
The government has said that the emergency legislation needed to implement the changes would be brought forward at the 'earliest opportunity'. However, nothing has been published yet and it's unlikely anything will be implemented until after Easter at the earliest given parliament is currently in recess.
Amends being made to UK insolvency law?
In the Business Secretary's announcement, Alok Sharma explained the changes are intended to enable UK companies undergoing a rescue or restructure process to continue trading, which could help them avoid insolvency altogether. He also said the amendments will allow companies to continue buying much-needed supplies, such as energy, raw materials or broadband, while attempting a rescue.
Wrongful trading provisions have also been suspended retrospectively from 1 March 2020 for three months. Specifically, this is intended to deliver support to company directors so that they keep their businesses going without the threat or worry of personal liability.
Under current law, if a director continues to trade a business while it is technically insolvent the director may be liable for wrongful trading. This has meant that the offer of financial aid from the government placed directors in a difficult position given they could have potentially exposed themselves to personal liability if the aid fails. However, under the new rules the wrongful trading provisions will be suspended.
Will the amends to UK insolvency law work?
The government's timing of the introduction of the new measures is significant as they represent another step towards keeping the UK's economy going by supporting businesses to continue trading. The measures certainly reduce the burden on business and give business owners and directors much-needed time and opportunity to keep their workers employed and their companies going.
However, suspending wrongful trading could also cause issues. While it will allow companies to continue trading – therefore keeping employees in work and suppliers paid – there is the risk that unscrupulous directors may take advantage of this temporary measure and create more trade debt which will not be fully repaid.
The safeguards are 'fraudulent trading' and 'director's disqualification proceedings'. However, the standard of proof for fraudulent trading means proceedings are not always taken, while the settlement of director's disqualification proceedings requires undertakings which may allow a director to continue but potentially with restricted circumstances.
Signs a supplier or customer is struggling with debt
There are some signs to look out which could suggest suppliers, customers or clients may be facing financial challenges and the future of their business could be precarious. These include:
late payments – if a business previously had a good track record for paying on time, and payments begin getting later and slower, or a new customer is slow to settle invoices, this could be an indication that cash flow is a problem.
radio silence – ignoring your requests for payment or an update on invoice settlement.
slow response – not answering or responding to enquiries or orders.
slipping service – a drop in the standards and quality of sales and/or customer service.
word of mouth – listen to what is being said in the market by other customers or suppliers or competitors; it's not always idle gossip. Take note if you hear the business has lost a big customer/order or laid off staff and make a point of asking your contacts in the trade to find out what they know about the business.
How can I check the financial status of a company before working with them?
Before working with a company, it is always advisable to make the following checks:
Run a search before beginning a new business relationship, and on a regular basis, on The Gazette's company profiles. It gives information for every company registered in the UK free of charge, including the latest filed accounts, company information, current officers, and insolvency information.
Search The Gazette's insolvency section for notices such as Petitions to wind up.
Look at the company's website, search for news and reviews on sites for an insight into the company's performance and activities.
Include key protection clauses in contracts and seek to negotiate disclosure of information, specifically the provision of regular management accounts. Try to include clauses that address their breach of financial obligations/commitments in the event of things going wrong. Also, negotiate a retention of title clause which allows entry to their premises, so you can take back goods that haven't been paid for.
Talk to other customers, suppliers, and trades about them.
Ask for security against goods/services supplied.
Be careful with payment and credit terms and consider asking for cash on delivery.
Be aware of the company's market and the trading conditions and economic stability of the market
About the author
Michael Wakeling is a partner in Lodders' Dispute Resolution team.