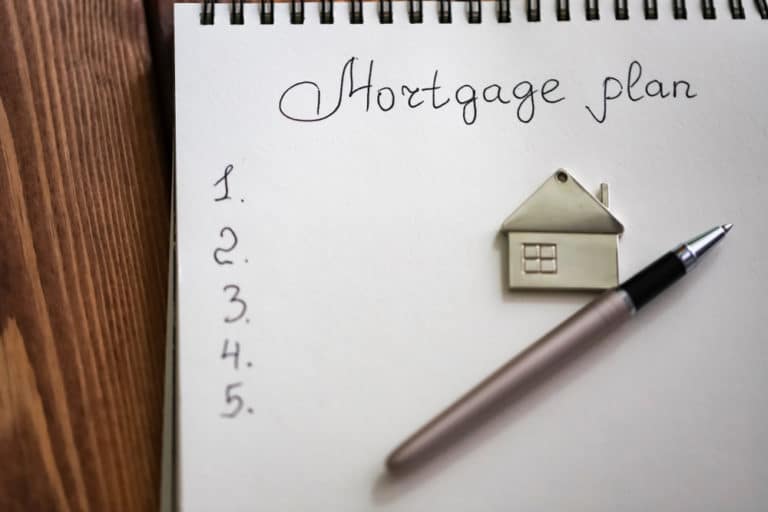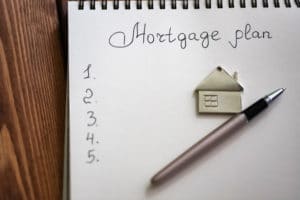 England's housing market has been in a deep freeze ever since the beginning of lockdown, which has been active for a couple of months by this point. Though, this may all be about to change thanks to the government-made decision to lift some of the curbs on estate agents around the country.
Estate agents can now open, removal firms and conveyancers can get back to work, and house viewings can once again be carried out. Of course, all of these changes must still be carried out with social distancing rules and the highest level of safety possible.
Coming back with a boost
There are an estimated 450,000 buyers and renters with plans on hold, meaning that once the housing market can truly get going again, at least this amount of purchases and sales will be completed within a month or two. This is fantastic news for the English housing market, but Wales, Scotland and Northern Ireland haven't been quite as lucky in this aspect thus far, as their estate agents and housing industries remain closed for now.
For first time buyers in the UK, the big silver lining to this awful pandemic could be that they get their first real home a lot cheaper than they could have previously imagined. House prices are sure to drop if the expert estimations that have been made are true, and therefore it may present a good opportunity for many young people to break into the market themselves.
Starting the property ladder from a higher point
Steady house price growth is something that we've come to get used to in recent years and this has ultimately made it difficult for young people to break into the property market. The high prices, paired with the fact that jobs are much more difficult to come by now than in previous years, has made it a nightmare for knowing where to start when you're hopeful of purchasing your first home.
The Guardian have reported on the falling prices by saying, "Economists and housing experts are forecasting UK-wide price falls of up to 13%, with "brutal" declines in some areas, as the property market struggles to rebuild during the coronavirus crisis.
The range of forecasts from the major researchers is markedly wider than usual. At one end is the Centre for Economics and Business Research, which predicts that 2020 prices will be down by 13% "as a lack of transactions, high uncertainty and falling incomes take their toll". But the estate agent Savills said the hit to the market could be more like 5%, and a third of valuation surveyors are predicting that price falls may be limited to 4% or less.
"The post-lockdown market will be a buyer's market, said Jonathan Hopper of Garrington Property Finders, as he forecast falls of 10% nationally and 15% in some areas".
A nation-wide price drop of up to 13% would be a huge difference, and to put it into some perspective a house that currently costs £200, 000 could then potentially cost closer to £174, 000. A change on the scale of that amount would make buying houses much more accessible for people who are at the beginning of their careers, looking to leave the home they've been in since being a child.
Government help – everything you need to know
The property market will need time to recover after this huge interruption to business, that's both obvious and undoubtable. So, naturally a call for help has been made to the government by industry insiders who believe there could be a housing crash of sorts if there's no clear path to follow within the return to business as usual.
The UK government has begun to help however, with their previously mentioned allowance of reopening, regarding estate agents, house viewings and conveyancers. This urging of the government to implement extra measures is likely being more effective recently due to reactionary state they've found themselves in. With many people within the Great British public being confused by their new strands of lockdown measuring, the Prime Minister and his team have resorted to simply trying to make people happy in many cases.
City AM report that, "The Royal Institution of Chartered Surveyors (Rics) reiterated its call for a stamp duty holiday to encourage buyers , warning that UK house prices were set to plunge this year despite the recent easing of lockdown restrictions". 
These survey results were very telling, "More than 40 per cent of respondents to the Rics survey said prices could fall by more than four per cent, while 35 per cent said they will be four per cent lower.
In total a net balance of minus 21 per cent of respondents reported a decline in UK house prices in April as the market came to a standstill during the lockdown".
Home properties to become more important than ever
With the return of the property market now firmly on the horizon, it's time to consider how the recent changes in our lives are making our home surroundings more valuable to us than ever before. Working from home could really become the new normal for many employees across the UK and this is thanks to the terrible disease that's currently rocking the world.
Employers and leaders of companies around the country are discovering that work can still be done from the comfort of employees' homes, and to the same standard thanks to the technology the vast majority of us have access to from where we live these days. Plus, why would you choose to pay the rent of an office space all year round when you can make a one off purchase of laptops (or the equivalent) for your workers and let them work from there.
This will convince many business owners to make the jump to the work from home model and it's probably the right choice to make in 2020 and beyond. You can host online meetings via Zoom calls, or even just keep in touch via email messaging for quicker conversations and updates. Though, this means as employees, we have to be sure that we've created the right environment for ourselves to remain completely our work effectively.
Public health is so important to us all right now and we want to keep that at the forefront of our thoughts, so attempt to work from home and remain socially distant while ever you can until we receive further clarity on this terrible virus. The average house prices may drop sooner than you can imagine, so for first time buyers or people that are desperate for a location change in general, keep your eyes peeled.