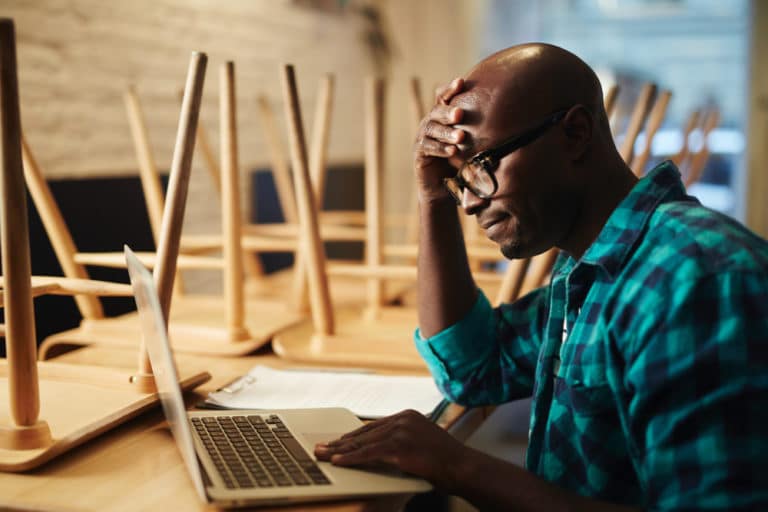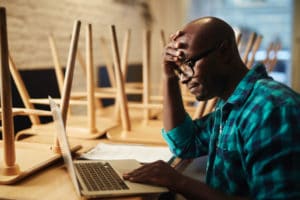 The Coronavirus has unfortunately led to some bad news for many restaurants around the UK.
Many closures have been made right across the board, from smaller limited companies or independent businesses, to larger well-established brands such as Frankie and Benny's and Chiquito.
Though, if you're the owner of a restaurant that has faced money problems due to the knock-on effects of Covid-19, we may still be able to help you turn around your business.
The steep rise in restaurant insolvencies can partly be attributed to the 'over-saturated' casual-dining sector created since the last recession. This, coupled with 'the Brexit related blow to consumer spending and a rise in raw material costs', has precipitated the sector's crisis, all this was taking part before the arrival of Covid-19.
Financial crisis for restaurants and diners
With everything that has happened in 2020 thus far, it has created a sense of unwanted turbulence within the dining industry. The restaurant sector has been in major trouble for three-four months now, with many restaurateurs being forced to close down their venture completely or simply sell their business. For many, there have been no other possible options.
A lot of restaurants and eateries have been caught up in a financial crisis that's been sparked by a number of factors including rising costs and ongoing economic uncertainty, as well as the effects of the truly terrible Coronavirus pandemic. This has already lead to multiple closures of big and small restaurant chains including Jamie's Italian, Prezzo and Gourmet Burger Kitchen, and so further closures in the sector are predicted.
If your business is in trouble, you should consider speaking with a licenced insolvency practitioner right away. It will act as the first step in recovering your interrupted business and solving some of the financial issues that are currently plaguing it. You can speak to a member of our expert team by calling 01246 912052 now.
Here at Business Insolvency Helpline, we have the experience to help restaurant owners at points in time where they are facing serious cash flow issues.
Turning around your restaurant business
At Business Insolvency Helpline, it is our sole focus to help business owners, directors and entrepreneurs restore and turnaround the fortunes of their business ventures. Now that we have established ourselves as leading consultants in our field, we can provide a complete business rescue and turnaround service. We aim to ensure our clients get a second chance with their companies, achieving the things they wanted to the first time round.
Though, it isn't simply about saving your business. We differ from most insolvency companies, as they stop with an insolvency procedure. We ensure we look to the future and aim to meet your goals, by turning around your business and ensuring it has the help and expertise that is needed to grow. We look to the future and help our clients generate a successful business, but most importantly, we allow them to keep it that way.
Free insolvency guidance for restaurant owners
Our number one priority when working with clients is always to accomplish a business rescue wherever possible. We offer free advice via a phone call conversation where we can discuss the current state of your business venture, what has lead it to this position and how we can help you to rectify it, getting it back on track.
There are a number of solutions available to you, so here's a few examples to give you an idea of the sort of outcome we could help you to find:
Gain a financial boost
Here at Business Insolvency Helpline have professional contacts with over fifty alternative lenders across Britain. This helps us to offer support in sourcing and applying for that all-important additional funding. That'll help you to pay your bills on time for example, something that is vital if HMRC is involved, as they have the ability to act fast in recovering arrears of tax, VAT, and National Insurance. Another thing we can offer you is the ability to actually negotiate with HMRC, potentially allowing you some extra time to make payments.
Negotiating an HMRC Time to Pay Arrangement (TTP)
In some situations, it is possible to arrange an extended period of time in which to pay any HMRC arrears. Though this is normally between three and six months, instalment plans covering a full 12-month period may possibly be an option in certain cases.
Company Voluntary Arrangement (CVA)
Perhaps your business' problems are only set to be relatively short-term, if so it may be that your company has a viable future. In this instance a formal solution such as a Company Voluntary Arrangement (CVA) may be the right option for you.
On the most basic level a CVA functions as a legally-binding payment plan between your outstanding creditors and yourself. This will make your monthly payments reduce to a more manageable level, and depending on what you can afford to pay back, a certain level of debt may even be written off all together.
If you decide to place the company into administration, you will give yourself respite from a creditor threatening legal action. This will buy you some time and allow you to form a restructuring plan that provides a healthier future for your business venture. You could do numerous things and make a vast amount of changes, such as closing down the less profitable areas of your business, though only you will know for sure what needs to be included in your business plan for the future.
Creditors' Voluntary Liquidation (CVL)
In a situation where your business has been assessed, and is decidedly doesn't have a viable future, you can protect your creditors' interests by activating a voluntary liquidation of the company. Creditors are prioritised by a CVL and it can be a successful route for directors of restaurant and eatery businesses whom may be concerned with personal liability.
How we can help your restaurant business
At Business Insolvency Helpline we have a specialist team in the restaurant and eatery sector that can provide you with the professional support you need. This can include many things, such as help with completing and submitting an alternative finance application, or perhaps to negotiate with creditors on your behalf. When you talk to us we'll help to work out what you need and take it from there.
Speaking with a licenced insolvency practitioner is one of the first things you should consider doing once your business begins to face financial struggles. The information you receive from them will be authorised and regulated, they'll be able to walk you through what it means to have a company that is insolvent and how the insolvency process can differ for smaller limited companies to larger firms.
If your hospitality business has been suffering with a high level of financial distress due to the ongoing effects of Coronavirus, you should be aware that it isn't your fault. Many businesses are currently in the same boat, all looking for a way back to normality. We can help you to turn your business venture around by working collaboratively with you and discovering a solution that fits your company.