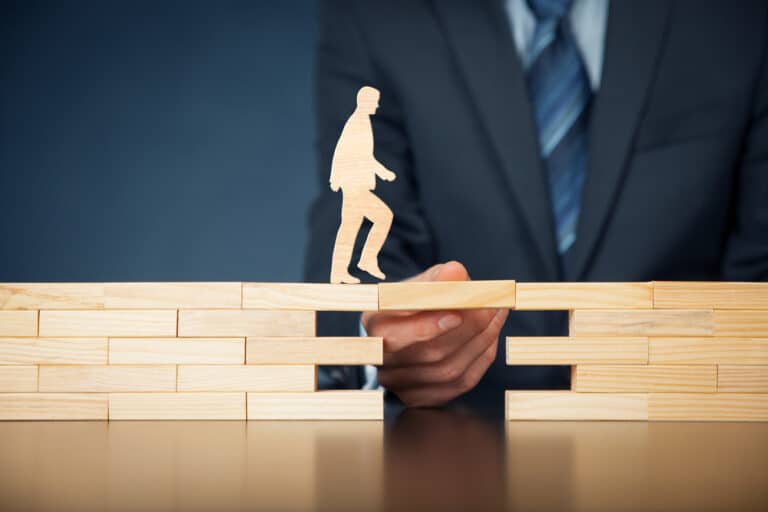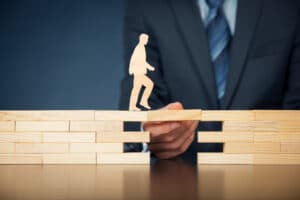 The majority of our work is focused on providing tools and solutions that bring real help to business men and women like you across the UK.
The services and solutions we provide to you as a director depend on your needs, so whether your company is viable and you want to trade on, you just need more time away from pressing creditors; you want to renegotiate company debts with HMRC or other creditors, or simply close your company down and start planning for a new future, we can help you. We assess all the risks whilst protecting and guiding you throughout the entire process from start to finish
Supporting Directors Through Debt and Insolvency
If you're worried about the financial position of your business, and looking for free insolvency advice, it's important to seek help from licensed professionals. Licensed insolvency practitioners (IPs) are strictly regulated, and can provide the reliable guidance you need in such a worrying situation.
With so many unlicensed and unregulated firms and individuals offering advisory services to businesses in debt, there's a real danger of receiving incorrect or outdated advice that actually harms your situation rather than helps it.
I'm a Company Director – How can I get free insolvency help?
Additional finance
A simple lack of cash with which to pay the bills is generally behind a decline towards insolvency for many businesses. When the banks remain reluctant to lend, access to alternative sources of finance provides a vital lifeline.
Depending on your type of business, invoice finance or asset-based finance may offer a quick way to secure regular sums of working capital, or a large cash amount to pay your debts. Having over 20 years within the industry we have contacts with over 50 alternative lenders throughout the UK, and can provide the support you need to secure this vital funding
Administration
Administration can be a good solution to get some breathing space from pressing creditors. This solution is usually followed up with another outcome such as a company voluntary arrangement or voluntary liquidation.
Business Advice
We have many clients that require advice when making important decisions from cash-flow management and future proofing a company to business plans, we can help.
Company Dissolution
If your company has few creditors (people/businesses your company owes money to) and does not have a huge amount of business debt then dissolution may be something to consider if you want to close a company down. Whilst dissolution should never be seen as a cheap alternative to liquidation it does cost less and under the right circumstances can suit the situation depending on a few prerequisites.
Company Voluntary Arrangements (CVA
Company Voluntary Arrangements are legally binding agreements that are created between a company and its creditors. When a company has trouble repaying its debts but the business is still viable, it may be worthwhile considering a CVA as a means of trading on whilst repaying the retrospective debts in whole or in part.
Creditors' Voluntary Liquidation (CVL)
If your company has acquired debts that it has no way of repaying then a Creditors' Voluntary Liquidation could be the solution for you. If you intend to close a company down and would like to have a clean slate going forward, then this solution should be considered. It should also be noted closing a limited company does not necessarily mean the loss of the business.
If you are contemplating closing down your business you will need to complete a directors statement of affairs, we can assist with this to start the formal process of company closure.
Director Disputes
Often in stressful times there can be disagreements between directors within a company and the situation can appear fraught with potential complications. We can provide you with external business guidance within a neutral forum to help resolve any disputes. We know how challenging these types of situations can seem and this is why we offer a bespoke service to help bring the circumstances to a constructive resolution.
Informal Arrangements
If you have creditors pressing for payment but you need more time, we can help negotiate the terms of a repayment structure between the creditors and the business allowing you to get on with what you do best.
Members' Voluntary Liquidation (MVL)
A Members' Voluntary Liquidation is a solution for solvent companies to close down to gain access to company assets and or cash. The assets and cash are usually then divided between directors and shareholders. This solution must only be considered only if a company is solvent.
Pre-Packs
A Pre-Pack can refer to a pre-pack administration and the solution involves having a future buyer lined up to purchase the more profitable parts of the business whilst addressing the liabilities.
Time to Pay Arrangement
A Time To Pay arrangement is a method of spreading your business tax payments over a longer period of time in a more affordable way. An agreement is reached between the business and HMRC in an attempt to provide some breathing space to the business and allow cash flow to improve.
Time To Pay has long been a common solution for UK businesses struggling to meet tax liabilities, but it's been propelled further into the limelight in spring 2020 following the outbreak of the COVID-19 coronavirus which is causing havoc for thousands of UK companies, partnerships, and sole trader businesses.
How can we help?
Business Insolvency Helpline have been providing services to distressed company directors for over 20 years and we will continue to try and help businesses of all shapes and sizes through what could be, a very turbulent, few months.
If you have serious concerns about the ability of your company to pay it's bills and survive beyond the current situation please do give us a call, on 01246 912052.
Amid this crisis, we are all working from home so can answer your enquiries as normal. We also have a 24 hour via our mobile numbers, manned by people who understand your situation. One of our experienced team members will listen to your concerns and offer some advice and suggest steps you can take.