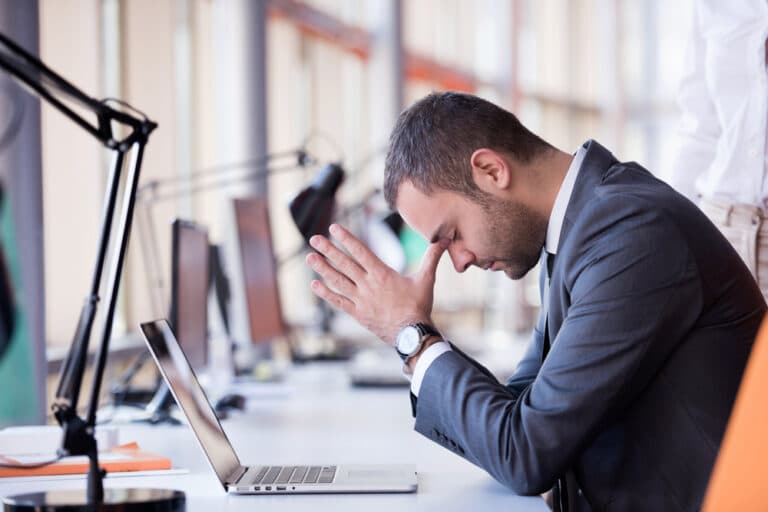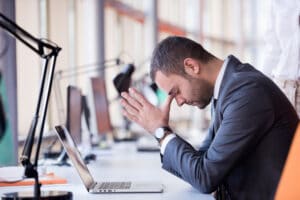 With the three-tiered system that has been enforced by the UK government, it is now more difficult than ever to keep your business afloat and prevent it from collapsing completely.
Though, there are certain things you can do to award yourself a few advantages over your competitors.
Now, in an ideal world we would want all businesses to survive and thrive throughout the time of the pandemic and beyond, but the harsh reality of Coronavirus does not allow us to go about things so easily.
Don't simply give up on your business if things start to go against you from a financial aspect, keep your head held high and go out and make those all-important changes that'll end up saving your venture the bucks it needs. Business survival is becoming increasing difficult in the modern world, but it is by no means an impossible feat to achieve.
We will now talk you through some ways you could potentially save money as a business, which is essential in this day and age, with all of the difficulties and troubles we're facing together, all over the globe.
Ways to save a failing business
Every business in the uk goes through bad patches. Running a business in 2021 isn't an easy feat and there may be times when you have to work extra hard to keep things going. However, there are also times when it's obvious that a business is on the brink of sinking. If you're looking for ways to save your business from going under and entering some form of insolvency, here are a few tips.
Tips on saving money for businesses
Here are a few essential tips and tricks you can use in order to save your business money through this highly challenging period of time:
Negotiate with suppliers and landlords
This may not be a conversation you feel completely comfortable with having, but you should make an effort to do so during these trying times. If you want your business to make it through the remainder of the pandemic, you need to start a dialogue between yourself, your business' suppliers and your landlord. People do generally understand that everyone's having a rough time of things at the moment and it has lead to a little more togetherness than usual (look at the 'End Child Poverty' campaign for example).
So, with that in mind it is always worth asking your landlord if they can lower the rates on your business' office premise and be sure to talk to suppliers; let them know the difficulties you're facing and that you'd appreciate their help with any financial easing.
Prioritise your accounts payables
Should you owe more than there is cash at bank, you must prioritise what to pay. We suggest treating all creditors fairly and in the  following order:
First, pay any obligations that will shut your business down if you don't pay them. For example, if you don't pay your employees, they will likely leave to find work with employers who can pay them, these are call preferential payments. If this leaves you unable to deliver your product or service, you'll be out of business. Paying employees is typically a top priority. Also, think about those vendors who supply needed materials.
Go green and save money of business bills
This may sound like a simple point to make, but you'll be saving your business a little bit of cash, while also helping the planet, so that's a win-win situation in our book. Be sure to turn all equipment off when its not being used, such as computer stations overnight. Also, turn the lights off whenever you don't need them. We're aware that the nights are drawing in as we fast approach the winter months of 2020, but use those few hours in the morning to save on electricity and energy bills for your business venture.
Start a suggestion box
This point may seem like out of the box thinking, but that's what we need in times of trouble. Get your team of employees more involved with the inner-workings of your company and begin a 'suggestion box' on how the business could begin to save a little more money. Not only will this make your employees feel more valued and utilised, it'll also get them scratching their heads and putting their best thoughts back into your business, as they won't want their jobs to be at risk.
Check to see if your business qualifies for government grants 
Get some cash pumped back into your business by applying for a government business grant. The key point to a grant is that you get to keep the money you're given without ever having to pay it back, so you won't be worrying about making repayments as you would be with a high street bank loan. Even if you are doubtful that your business venture will be eligible for this form of funding, its worth going through the application to see if you can make the cut or not. When it comes to saving money for your business, anything is worth a try.
Trust your employees
Your employees know your business and your customers as well as you do. They may have some insightful information to offer when it comes to saving your business. You should be able to trust the employees you have and work together as team to solve problems.
Should production be a major problem, you need to find out why and how to fix it. Perhaps employees are easily distracted in the work environment or different teams aren't communicating well. You can solve those problems by getting your employees to take part in team building and communication exercises.
Take things online
You need to be allowing your business to thrive in the right areas, in order to stand a chance in the modern world and the current digital age we're living in. If your business focuses on items in the sportswear, clothing, travel, ticketing, or household goods categories you need to start focusing on online sales in order to maximise profits.
Clothing and sportswear are the two current largest sectors for e-commerce, closely followed by household goods, travel arrangements and event tickets, which were purchased online in 2019 by more than 40% of the UK's population.
Online shopping certainly accounts for an increasing proportion of total sales, but the high street is most certainly not down for the count yet. There are many areas in which success is quite clear, especially over recent months.
Even for vendors who've been unable to fight-off online competition, there is still a high level of hope to be found if you go looking for it.
A strong example of this was when entertainment retailer Zavvi, was forced into an unwanted insolvency in 2009, it fought its way to survive as an online distributor of DVDs, film merchandise, and home ware. Up to now, Savvy is thriving and can continue on with a positive outlook after recently celebrating its 10th birthday as a highly successful online retailer.
Talk to an Insolvency Practitioner
Speaking to an Insolvency Practitioner is often the first stage in dealing with a financial issue you already have, but, as the saying goes,'prevention is better than cure' and who better to offer business advice on avoiding pitfalls than someone who deals with businesses in difficulty every day? With the nature of our profession being as it is, Insolvency Practitioners know how businesses get into trouble in the first place, the pitfalls which could have been avoided and as such, how to help you avoid making those mistakes.
In short, the best way to avoid the kind of crisis that involves engaging the services of an Insolvency Practitioner, is to speak to one before you're forced to. Take action now and get the advice which could well help you avert a crisis in the first place, which will almost always leave you better off than if you wait.
You may be concerned about contacting an insolvency practitioner if you know you are not yet ready to close your company. In fact sometimes the best time to liquidate isn't 'as soon as possible', but rather at a specific time in the future when you know a large job or contract will be fulfilled – ensuring your company is in an optimal position to realise funds for creditors and to meet any other liabilities.
Perhaps you know a contract is coming to an end and is unlikely to be renewed; or maybe you are in negotiations to secure funding or investment in your company, but need advice on how you should proceed if this does not happen.
In summary
Make sure your business is keeping up with the demands of the modern world and the digital market consumers now operate within. Also, look to do this the cheapest way possible, especially over the coming months. Nobody is going to look down on a business for asking for a bit of extra help during the pandemic, and more often than not we do want to support each other, rather than watch each other fall. If the pandemic has brought us closer together and allowed us to see that working as a unit rather than individuals is the way forward, it has also shown us that customer loyalty exists and that they want to help their favourite brands and businesses whenever they possibly can.