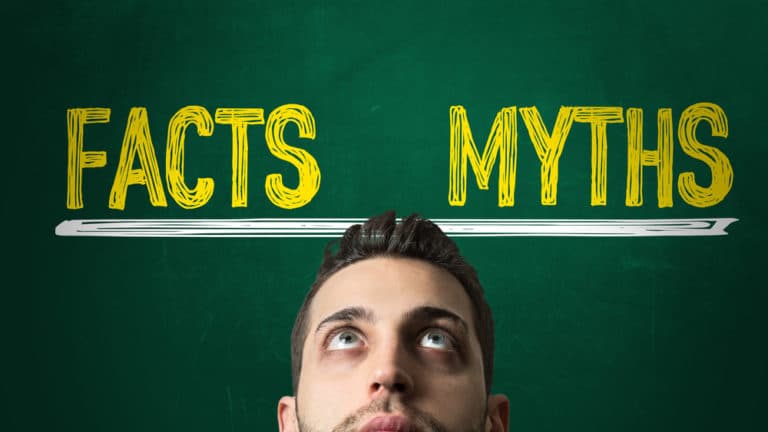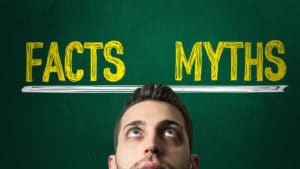 The prospect of insolvency can be overwhelming at first, to those that approach it. The insolvency process itself can be daunting, as the terminology surrounding it is often tediously complicated and difficult to understand.
Even the most experienced of business owners can be confused when reading through contradicting pieces of advice online, so we've decided to tackle some of the myths and misconceptions surrounding business insolvency for you.
Will creditors attempt to shut my insolvent business down?
If you find yourself in a position where you owe multiple creditors funds, you'll likely be fearful that they'll apply for a winding-up petition to effectively close your business down. You likely don't have as much to worry about as you first think.
Creditors are indeed within their rights to attempt to close your company due to unpaid money owed. Though, if they do so through the use of compulsory liquidation, they could receive less funds than they would through other options that are available to them.
Creditors are normally seeking for the largest amount of return possible, and therefore will not do anything to hinder their chances of making a bigger amount of money. This means they'll be more likely to look for an insolvency recovery procedure, than simply attempting to wind up your business at first.
Do County Court Judgements mean the end of my company?
If you find yourself with a CCJ at your feet, you'll likely react with instant panic, wondering what you can do to get out of the mess you've found yourself in. It's important to remember that it isn't necessarily the doomsday moment for your company that you may have first believed it to be. You can solve this problem straight away by simply paying the amount you owe, as long as you're able to do so.
You'll need to pay the amount owed within 30 days of the letter being issued in order to avoid any further complications. If you fail to do so, you'll see that your situation can worsen, and quickly. This will likely lead to your credit rating, and the credit score of your company being impacted in a negative way, as well as the possibility of you being hit with further fines, so act quickly and do the right thing for the stability of your business venture.
To read further information on County Court Judgements, follow this link.
Can you continue trading while insolvent?
The simple answer to this is no, although many people seem to believe otherwise. You may think it's a good idea to attempt to make some money through sales during the insolvency process of your business, but it is in fact against the law to do so. It's a violation of the Insolvency Act 1986 and therefore illegal.
If your business becomes insolvent, you cannot trade, even if it's to make money in order to repay creditors. Doing so could lead you to be found guilty of trading yourself into an unrecoverable position.
Will customers stop using my struggling business?
There's no denying that some customers will be put off of the idea of dealing with a business that's struggling; it tarnishes the name of it somewhat. Though, it is important to remember that this will alter on a case by case basis as it largely comes down to what products you actually have for sale.
If you're selling expendable goods, or those that only have a one-time use that are typically cheaper products, customers usually won't be as deterred from shopping with you as they would from a business that is selling highly valuable goods.
Customers may be more trusting of a business that is presented to have a higher level of stability within their finances. Though, even so, you shouldn't see going insolvent as a mark of failure; there are so many reasons it can happen, and they are often outside of your control, as the business owner. Remain confident that staff will look beyond past difficulties and remain loyal to your business, because ultimately if you sell and strong enough product and give a good enough service, they will.
Will I lose all of my staff members?
It isn't likely your staff will all want to resign as they discover the company is suffering from financial difficulties. Besides, people don't want to lose their jobs, so while they may be wary of what the future will hold for them, you should make an effort to keep the updated with the business' changes through this difficult period.
If you've treated your staff well and with respect, you needn't worry about them departing, over time they will have unquestionably developed loyalty towards you and your business, so think positively in regards to your employees.
It's getting increasingly difficult to find new job opportunities in this day and age, so don't worry about people up and leaving in an instant even if they feel the need to. These things take time and you can always hire new staff.
Would the company be better off closing?
The answer to this question changes depending on the position and situation of each individual case. If you believe you're in a place where closing would be better than attempting a recovery procedure, then you likely know best. If your business can be sold in a profitable fashion, this is likely to be the best option for you to look into and seriously consider.
If, however, the debt is so extreme that the company is past the point of recovery or if the directors don't want to continue, then you may be better off closing the doors. If your creditors apply for a petition to wind-up your company, which then gets approved by the courts, you won't have a choice in the matter and will face compulsory liquidation. This is why it truly is a case by case basis, but researching your options is the best possible thing to do before making any formal decisions. Whether you're a limited company, a small business or a larger corporation, look at all options available to you before taking any form of legal action.
How Business Insolvency Helpline can help you
At Business Insolvency Helpline, it is our sole focus to help business owners, directors and entrepreneurs restore and turnaround the fortunes of their companies. As leading consultants in our field we provide a complete business rescue and turnaround service. We aim to ensure our clients get a second chance.
If you're unsure about anything in regards to your business going through the insolvency process, why not get in touch with us today to discuss your available options with an expert member of our team? We will make decisions with you, not for you, so contact us today and gain valuable advice that could potentially save your business venture, or leave you in a better position mentally to tackle the future in any way you choose to.