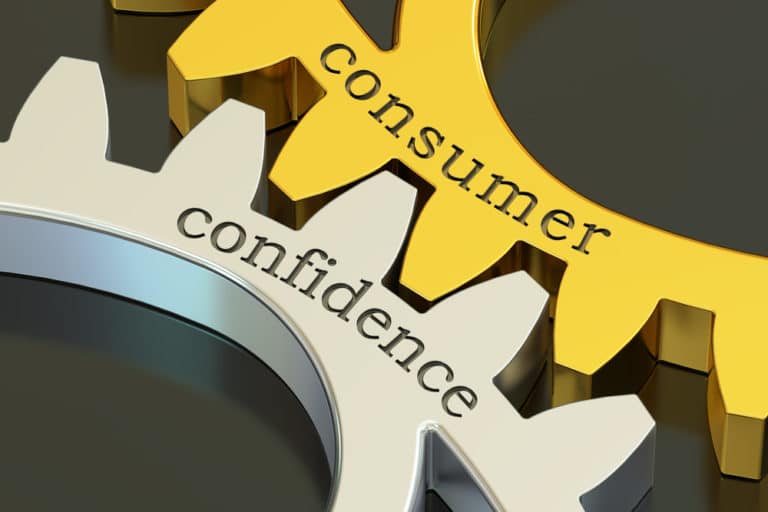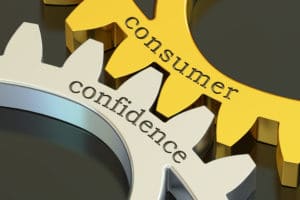 There's been so many changes to our daily living lives as of late, due to the coronavirus pandemic. We're all adjusting to living almost completely indoors, for many of us this comes with unfortunately not seeing others for long periods of time, or having little to no human interaction with our friends and families.
It's fair to say that we're looking forward to this strange, unpredictable time come to an end, but for businesses, many of the changes could go from being temporary differences, to long term fixtures.
Working from home, becoming more reliant on email messages and other forms of online communicating, such as video calling and file sharing may just all be here for the long run after the current Covid-19 worldwide problems die down to a more manageable level. Could this all really become the new normal for workers and business owners on a permanent level?
Developing a new skillset
Upgrading our current work-related talents and developing new, effective ways of communication and remote working is something so many of us are having to do at the moment. If the current trend of working from home and generally being out of the office continues on into the years to come, then developing new skills and finding new ways to accomplish working goals is something we will all need to shift our focus to.
You should be aware that this point goes for both employees and employers. Yes, business owners will also face heavy changes from this point onwards, though it will most likely be something that adheres to them and proves to be cost effective, only boosting the value of their business. Managing things from a remote location, away from their employees may seem to be challenging at first, but they can use this period of time to develop their skillset in this aspect, becoming a better leader from a distance by the time they decide whether or not to make it a permanent structural change to their own company.
If you find that workers are more productive when working remotely, or that they begin to produce a better quality of work from a remote environment, you may want to extend this new way of doing things and even remove an office space costs from your company funding. After all, it would save you heaps of money if you can execute the transition effectively.
For the employees
Even before the spread of coronavirus, working from home was increasing in popularity massively, year after year, More and more companies were choosing this business model as they found it made workers more productive in many cases. The BBC have found that over the past 10 years there has been a gigantic growth in the number of people choosing to work jobs from their own homes.
They say, "More than 1.54 million people work from home for their main job – up from 884,000 ten years ago, according to the ONS Labour Force Survey, the largest study of employment circumstances in the UK".
It can be a positive thing for workers and even give them more motivation to perform to a high standard, as they may enjoy the freedom it provides them with. In surveys conducted by the BBC, it was found that 55% of people working from home found the increased flexibility to be the greatest advantage of the scenario.
The Telegraph even site this new working from home trend as being the new norm, which is something that will definitely prove to be true in the not so distant future. The Telegraph reports, "Employers can see benefits in the move away from a nine-to-five workforce with their jackets hung on the backs of their office chairs – many citing improvements in productivity and staff motivation and retention by offering more flexible ways of working".
Working from home undoubtedly creates a more relaxed environment for workers, allowing them the freedom of getting themselves some food or drink whenever they need it, taking a short break when they feel they need one, and even creating their own working schedules, to an extent. But, can it ultimately make us lonelier?
The Quarantine period
Forbes has reported that flexible working hours were on the rise in previous years, regardless of how the times have suddenly changed due to the coronavirus outbreak.
They say, "As introverts settle into a month of bliss, and extroverts begin to climb the walls, keeping occupied at home is crucial to helping everyone get through this time of uncertainty. Working from home is already a reality for a lot of people, and many employers even before COVID-19 already offered some kind of flexibility around working in an office or from anywhere in the world. However, new research from Tyto PR suggests that remote working measures are nowhere near up to scratch. In the UK specifically, less than one fifth (18%) of the workforce had the flexibility to work from home before the outbreak of COVID-19, and only 41% of UK office workers are confident that their employer has the technology infrastructure in place to enable them to work productively and securely from home in the current circumstances".
The government-made changes you need to know about
The UK government has taken steps to aid businesses to an extent, after initially seemingly ignoring the needs of business owners. Now that Prime Minister Boris Johnson has given the order that all but essential businesses must close, they can receive the correct insurance benefits that will help them to survive through this period.
The BBC have reported that all the new measures taken to prevent the spread of Covid-19 are as follows:
Shops selling "non-essential goods" including clothes and electronics stores will be closed immediately
Libraries, playgrounds, outdoor gyms and places of worship will also close
Gatherings of more than two people (excluding people who live together) will be banned
There will be no weddings or baptisms but funerals will be allowed
Parks will remain open but people are only to go out to exercise once a day
All of the new measures will last for three weeks from 23 March before being reviewed once again.
The new normal for businesses around the UK may be here to stay, so embrace the changes and try to make the best of them, adapting to the ones you ca the most and preparing for the future ahead.