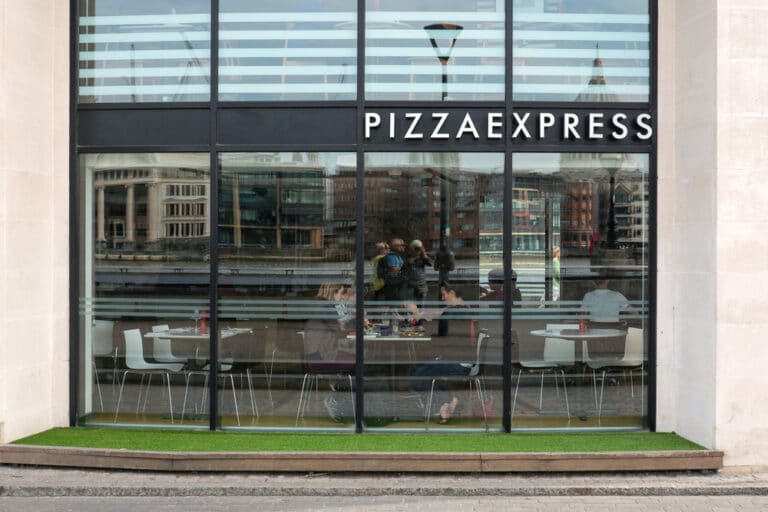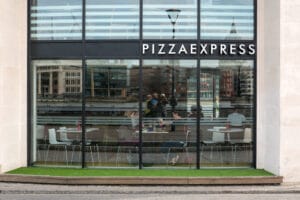 The well-known restaurant chain Pizza Express is set to make 27 full store closures in the coming weeks, though this won't be much of a shock to people as information about the business' problems has been in the news for some time now.
The issues were further brought to light, due to the problems surrounding Covid-19, which meant the company would have to rely on its back up funds to survive the UK lockdown, something they couldn't afford to do, hence the extensive closures.
Below you'll be able to find the full list of Pizza Express restaurants that are set to close on a permanent basis, so be on the lookout for your local eatery and check if it has been lucky enough to survive.
Here is the full list of Pizza Express restaurants that are set to permanently close, in alphabetical order: 
Aberdeen – Belmont Street

Aylesbury

Barnstaple – Three Tunes

Biggleswade

Billericay

Birmingham – Corporation Street

Birmingham – Mailbox

Bournemouth – Post Office Road

Bramhall

Bristol – Berkeley Square

Bristol – Regent Street

Bromsgrove

Bruton Place

Charlotte Street

Chippenham

Dalton Park

Darlington

Dudley – Merry Hill

Earls Court – Earls Court Road

Formby

Fulham Palace Road

Glasgow – Princes Square

Glossop

Gosforth

Grantham

Halifax
Is your business heading towards the administration process?
You've probably heard of companies 'going into administration'. If the company is insolvent and facing serious threats from creditors, a licensed insolvency practitioner can be appointed by the court as an administrator. This protects the company from creditor claims and legal action, allowing the business to be restructured or prepared for sale.
While a trading administration protects the business, it can be expensive and also creates uncertainty and delay. Continuity is really important. For most businesses, a pre-pack administration is a better option.
A pre-pack provides more certainty, continuity and control. Trading in administration can seriously damage the value of the business, but a pre-pack preserves this value by allowing the assets to be sold as a pre-agreed deal to new or even the original owners, shareholders or directors.
Effectively, the business can continue in a new form, with a much greater chance of success