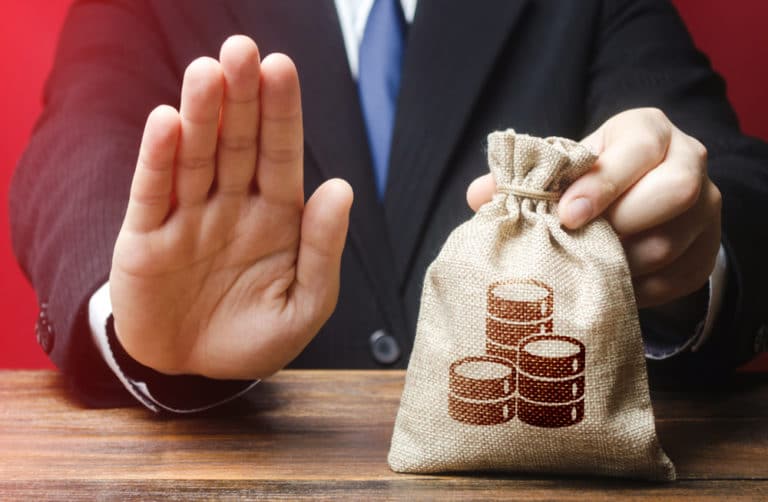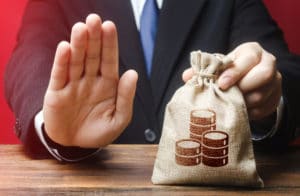 Sky News has reported that CashEuroNet UK, which trades as QuickQuid brand, could be placed into administration within a few of days. 
This is likely to be because of the number of complaints that have been brought against the company.  The firm had to set aside £1.7m back in 2015 to redress customers over affordability tests.
Who are QuickQuid
CashEuroNet UK is owned by New York Stock Exchange-listed Enova International, which is scheduled to announce its third-quarter financial results after the market close on Thursday. Enova's third-quarter results are due after the market close on Thursday. The company says it has provided more than 5million customers around the world with more than $20billion in loans and financing, while QuickQuid claims to have over 1.4million customers.
It is not entirely clear exactly how large the Quick Quid loan book is but Enova says it has provided more than 5 million customers around the world with more than $20bn in loans and financing, while QuickQuid's website refers to "over 1.4 million customers and counting".
If Quick Quid does fail then it will be 2nd biggest failure of the payday lending sector after Wonga.
It would mark another casualty in Britain's payday loan market since the Financial Conduct Authority brought in stricter rules in 2014 and 2015.
This introduced greater affordability checks and capped the amount borrowers could pay back at double the amount they borrowed.
Grant Thornton, which is handling the administration of Wonga, is understood to have been lined up to be the administrators of CashEuroNet UK if the board of Enova decides to go down that path
Grant Thornton said after it was appointed on Friday there would be no new lending by the business and that customers should continue to make payments as usual.
"The joint administrators are working closely with the Financial Conduct Authority, supporting the company's creditors and customers where possible," Grant Thornton said.
The FCA imposed affordability checks and capped payday loan charges in 2014 to stop lenders charging more in fees and interest than the amount borrowed. The changes, designed to protect vulnerable consumers, reduced the lenders' income and triggered a flurry of customer complaints, often encouraged by claims handlers.
Consumer finance experts have said if QuickQuid customers do not keep up payments they potentially face having to pay extra charges or suffer black marks on their credit records.
What is happening in the administration
Customers with a valid claim for a refund are "unsecured creditors". This includes:
any refunds that were in progress after an amount was agreed or a Final Decision from a FOS Ombudsman (FOS);

complaints that were underway at QQ or FOS when QQ went under;

any new complaints sent to the Administrators.
All complaints at FOS legally had to stop. They have been passed back to the Administrators. It isn't possible to send any new complaints to FOS.
QuickQuid closure – what's happening?
On Friday, 25th October 2019, payday loan company Quickquid entered into administration. They've not accepted new loan applications since then.
In the first six months of 2019, the Financial Ombudsman Service received over 3,000 complaints about QuickQuid – the UK's largest payday lender. During this time, 59% of cases against the company were upheld, although it's thought that a backlog of cases has now built up.
As a result, QuickQuid has announced that it will leave the UK market.
Can I get a refund on my QuickQuid payday loan?
Many customers have made claims for compensation, saying that they were given loans they couldn't afford to pay back. The amount of compensation people with eligible complaints will receive depends on the process of the company's closure.
I have a payday loan with QuickQuid, what should I do?
You should continue making your payments to the loan as normal. QuickQuid customers can continue using their services to manage their existing loans. The administration process won't affect the repayment term of your loan and if you miss payments you'll be subjected to the firms standard debt collection process.
The acting chief executive of the service Caroline Siarkiewicz said: "While you may be tempted to stop your repayments, it is crucial to keep to your regular schedule, because if you have entered into a loan agreement you must fulfil it.
"If you miss any repayments you could be hit by fees and additional charges, and it could also harm your credit rating."
How do I know if I'm owed compensation from QuickQuid?
Five years ago, the Financial Conduct Authority (FCA) introduced rules to prevent people being trapped in debt spirals, following an outcry from consumer campaigners and charities.
The regulator placed a cap on the amounts payday lenders were allowed to charge in interest rates and fees, and introduced enhanced affordability checks.
If QuickQuid sold you a loan you couldn't afford at the time of borrowing, or if having the loan meant that you couldn't pay your bills or other debts then, according to FCA rules you were irresponsibly lent to, and so you could be entitled to compensation.