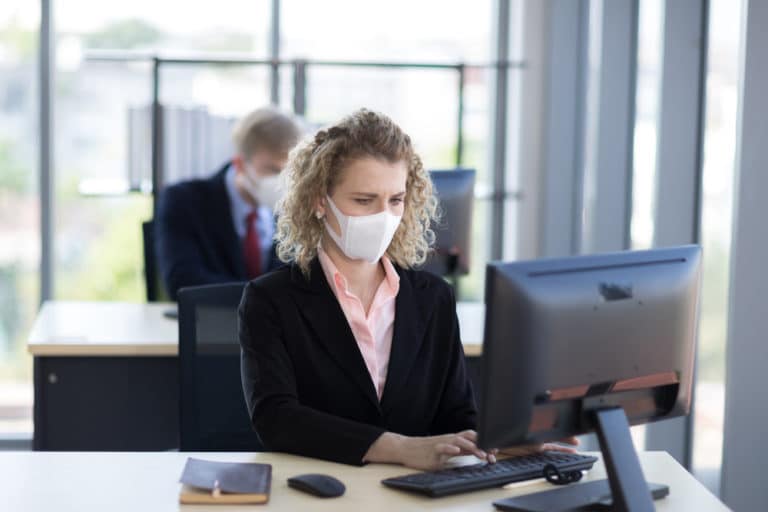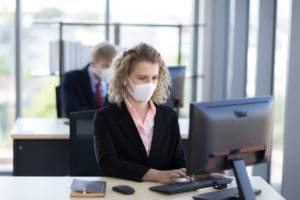 Both small and independent businesses are going to be some of the largest sufferers of Coronavirus as many will have to close down on a permanent basis due to lack of sales, custom, and trade.
With the recent statement issued by Priminister Boris Johnson, the general public have been advised not to go into pubs, restaurants, theatres, or cinemas.
Though, these businesses have not been informed to officially close, therefore the right amount of insurance cannot be taken out by them in order to survive, which is ultimately unfair.
Is the hospitality sector doomed?
Businesses within the hospitality sector face an almost unwinnable battle if the government doesn't change its current standpoint on Coronavirus. Covid-19 is something that has forced people to dismiss social gatherings and the like, for the right reasons, as this will help people that are most vulnerable to the virus. But, on the flip side, the government hasn't agreed to formally force companies to close, therefore dismissing them from claiming the insurance that would give them a lifeline.
This not only puts many businesses across the UK at risk of permanent closure, but also the thousands upon thousands of staff members that work at them. With no current solution, the future of the hospitality industry is hanging in the balance, almost at the point of collapsing completely.
The BBC report, "Many industry figures have expressed anger that the prime minister advised people to stay away from social venues while not forcing premises to close. This could have given them financial protection for interruption to their business".
Small businesses are an obvious target for this lack of government protection, as they have no funds for backup in almost all cases. If a small business cannot make sales for even a single week, never mind a multiple month period, it faces the likelihood of having to close its doors for good.
The Guardian says, "Restaurant, pub and bar operators have said the government risks triggering hundreds of thousands of job losses and thousands of closures across Britain unless it provides urgent financial support to the catering industry after Boris Johnson advised the public to stay away from them under new coronavirus restrictions".
The budget needs to be reworked
The UK 2020 budget was only revealed mere days ago, but now it will have to most certainly be reworked and looked at from a different angle, one that supports smaller businesses and independent companies, so that they have a chance of survival during the coronavirus outbreak.
Small businesses need to be smart to survive
 Evening Standard believes that in order for small businesses to survive, they must be smart and cut all extra costs immediately during the time in which many of us are choosing to to enter self isolation to protect our health. They say, "any extra cost cutting needs to be done today. Examples include; minimised travel, cancelling any non-essential subscriptions, reduce online sponsored posts, reduce or eliminate meetings to reduce expenses, pause any large costs that could be undertaken at a later stage.
The other tip they advise small businesses to take is try to use the positives that display themselves to you now, as a business owner. If you've been wanting to try and get your staff to work from home, then you now have the perfect opportunity to do so for example. They write, "There have been a number of conversations over the last 18 months about flexible working increasing in the UK. Although this feels hard and fast, it is an opportunity to demonstrate team work, pulling together, and testing and learning. The benefit of working from home might introduce a new way of working, for the future, and encourage your team to step up and demonstrate why they are worth investing in".
Travel industry looking for a miracle cure
The UK government now advise against any travel outside of the UK borders that isn't essential, should be halted for at least the next 30 days. Though, this period will likely continue on for a much greater length of time than this.
The obvious implications coronavirus has had on travelling have been huge. There are areas of the world where people simply should not travel to under any circumstances now, as the risk of catching coronavirus is too great. Italy for example, a country that many people choose as a holiday destination each year, has been marked as an area that should only be visited out of complete necessity if you're from another area of the world. China is clearly another one, but the list is now growing at a rapid rate.
This has lead to the travel and tourism industry suffering great losses in sales and cash incomings. Real Business states that, "Not only are big airlines such as British Airways and Ryan Air experiencing a drop in bookings and cancelling flights as a result, but EasyJet is even imposing a pay freeze on staff as consumer demand falls. The airline has announced that the impact of the virus will probably be felt in its annual profits. Coronavirus is even delaying the sales of major travel companies. Saga, the well-known over 50s travel group, has put the sale of one of its companies Titan Travel, (estimated to be worth 100m) on hold as the pandemic grows".
Sky News further reported on the information that Titan Travel was to be put on hold. They reported that, "The delay to the sale process, which had only recently got under way, underlines the impact that (coronavirus) COVID-19's rapid international spread is having on the tourism sector".
This also brings a level of uncertainty to customers that are looking forward to going on trips in the near future. The Manchester Evening News have said that consumers with pre-booked flights and hotels have other options at their disposal, other than simply losing out on both their holiday and their money.
The MEN writes, "The Association of British Travel Agents (Abta) said people who have paid for package holidays that are not due to begin in the next few days will have to wait to see if the situation changes. On Sunday, the Foreign and Commonwealth Office (FCO) updated its stance to advise against all but essential travel to parts of northern Italy, including Venice, Milan and Parma."
They continue, "It has been advised that anyone imminently due to visit the locations named by the FCO on a package holiday should be offered alternative arrangements by their travel provider – or a full refund if there are no other suitable options. If a tour operator refuses to comply, customers may be entitled to compensation under the Package Travel and Linked Travel Arrangements 2018 regulations".
When will it all be resolved?
The coronavirus impact on businesses of all kinds is clearly huge, and only appears to be on the rise as people all around the planet search for a conclusion, or a way to attempt to contain the spread of the virus. Small businesses in the UK are looking doomed to say the least, particularly in the travel and hospitality industries, so the government have some big decisions to make on the foreseeable future of our country, in order to allow people to maintain jobs, and businesses to comfortably reopen their doors to the public at some point in time.
Know your business survival options
Take the survival of your business into your own hands and take a look at the different funding and recovery options you have at your disposal today. The sooner you realise your business needs help in order to survive, the better chance your company will have at making it through this traumatic period of time. The Government has offered a number of options to support for small businesses in the uk. Business Insolvency Helpline work alongside distressed businesses of all sizes. We can offer a comprehensive range of specialist services covering all aspects of business recovery, turnaround and insolvency solutions.
Feel free to call or place a enquiry online, all enquires are in confidence. we'll contact you straight back to help you find the best solution for your business.