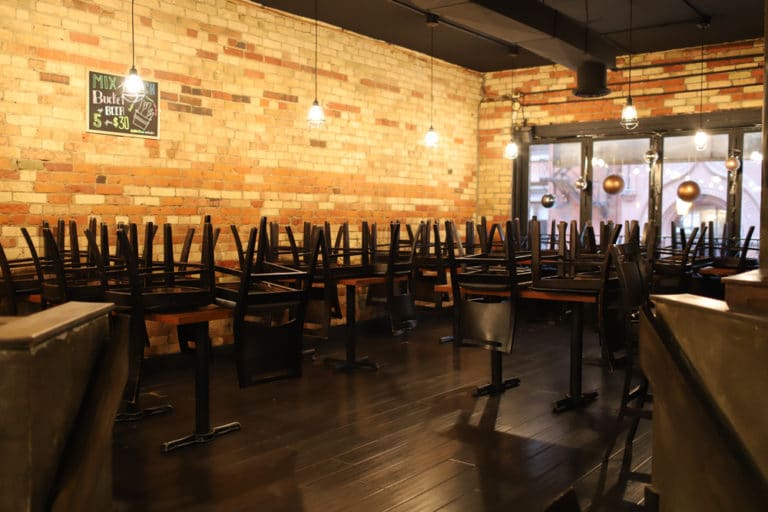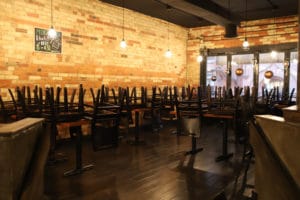 Social distancing and the many other rules that have been put into place by the UK government are measures that have been taken to keep the public safe. This is something we will likely look back on in the future and be thankful for, as it will undoubtedly save many lives.
The negative surrounding it though, is the impact it is having on the economy and just how long lasting that will turn out to be. Restaurants in particular have now come forward and said that survival will largely be impossible for them with the current rules continuing to take place.
Three quarters of restaurants in the UK have now stated that social distancing rules will be the death of them from a business sense. They are claiming that the measures which have been put into place to fight back against coronavirus, are actually creating an existential threat to to these types of businesses within the leisure industry. Similar problems have arisen in the world of film and entertainment and will continue with that unfortunate trend as long as people remain fearful for their own safety.
This is a concern pubs and bars are also facing; if the lockdown comes to an end over the next few months and social distancing rules remain in place, these kinds of customer-driven business models will have a hard time adapting to the separation laws. How will they keep customers at least 2 metres apart at all times in a packed out restaurant? Will people really want to risk their health and go out anyway? It is extremely difficult to see how these companies will mould themselves to fit into the future. That's what makes it so tough to see how they're going to cope further down the line.
Physical distancing
Keeping customers to refrain from any and all forms of close contact with others will be an obviously difficult task for workers and business owners maintain. But, this extra level of safety measures is indeed necessary in order to allow businesses to once again open their doors and start earning the funds they so desperately need to catch up on at a time like this.
If this isn't dealt with carefully and with the upmost authority, you're not only risking the lives of customers that visit your business, but also the staff that work there each day whom the company relies on in the first place to keep things going on a daily basis.
After lockdown rules are relaxed
Restaurants would have to implement their own set of rules in order to accomplish any kind of revival within the leisure industry, but will the public actually want to risk attending them, even when they're allowed to once again? More than likely not, for the vast majority of people anyway. Just because things reopen doesn't mean people will go out and spend their money once more, straight away. There will still be levels of fear to everything we do and the public will be anxious about suddenly going back to normal life once this all comes to an end; you can't blame people for wanting to look out for their own health and safety.
The relaxing of the rules will likely come at some point soon, to a certain extent. The government will need a number of people to at least make the return to work if possible, in order to help the country run with more functionality and recover the economy in any way that we can. 
When will it be time for change?
 The UK's lockdown is not due to end any time soon. On April 16, Dominic Raab, who was standing in for the prime minister while he was dealing with his own infection of the virus, confirmed the initial three-week lockdown period would be extended for an additional three weeks. At the very least, there will not be changes to the UK's lockdown until the first week of May comes to a close. The extension to the lockdown had been widely anticipated as the UK's infection rate remained far too high to call it progressive as of yet.
The UK government has not set a date when the lockdown measures will start to be eased but has, instead, consistently said it is following scientific advice about when the right time will be. Raab has said putting a date on when this would happen would be "irresponsible".
Returning to work on April 27, after recovering from the virus, Johnson said the UK was at a stage of "maximum risk". It is feared that restrictions on movements are lifted too soon then there could be a second outbreak of Covid-19. He reiterated that it was not possible to say "how fast or slow or even when" changes to the lockdown rules would start to be implemented.
People that have been able to work from home effectively, will likely be able to largely remain doing so, even if others get the call to return to work in order to help the economy run somewhat normally once again. The issue will with returning to work, or visiting a restaurant, or leaving your home for any reason other than the necessities, is that you risk being infected with COVID-19. If you become infected you can pass it onto friends or family very easily, and the further we allow it to spread, the more problems we face, and the bigger the mountain becomes that we have to climb.
Decision time
The second three-week lockdown period will soon be drawing to a close in the UK and the government have a series of difficult decisions to make. Will they relax the rules surrounding social distancing and put people's lives at risk for the state of the economy? Or will they possibly allow people to return to work with further safety measures and continue to exclude the public from visiting places that aren't absolutely necessary for them to attend? Only time will tell, but the answers will likely present themselves before the 7th of May: the date that this second three-week period is reportedly ending.
The future of UK restaurants
The unfortunate outcome of all of this for restaurants is that many will permanently close down, especially the independently run organisations, which heavily rely on the loyal custom they regularly receive from people of their local areas. The larger chains will have more of a fighting chance when it comes to survival, but will also be heavily damaged by the ongoing outbreak of coronavirus. This awful illness has struck the world in a much bigger way than anyone could have first imagined, figuring out how to get through it us the ultimate task for business owners of the world right now; they want what's best for their businesses, but also want to act morally and do the right thing by their clients, customers, and employees
Update: Eat out to help out scheme extended at certain restaurants
There has been hope given to restaurants over the past month, as they introduced the eat out to help out scheme, in order to get customers back into local eateries and boost the economy through doing so. Though the scheme was supposed to come to an end today, many places have been able to keep it going.
The idea was developed by the government to get businesses in the food service industry back on track and it has run throughout the UK. This has allowed restaurants to offer a 50% discount, up to the limit of £10 per person, off the entirety of any and all food bills during Monday-Wednesday each week. They have been able to do this because the money they'll be missing out on can be claimed back from the government.
The idea behind it was to obviously get more people going out and helping their local eateries by supporting them with the cash they'll be spending. The large discounts on offer should hopefully get people flocking to their nearest diners and making a real effort for the first time since the UK lockdown began, to show some support to a local business in the form of a physical visitation.
The news now is that even though the scheme was supposed to end by the time September rolled around, many restaurants are working hard to keep it going, so that they can maintain their boosted levels of custom. Though, it should be known that the government won't be covering the costs any longer, so the restaurants themselves are now responsible for settling the discounts on offer.
This is sure to keep the customers flying in, so it will likely be a very wise move for restaurants that can afford to keep the offers going for a little longer into the future. More footfall will bring in more cash than a handful of full-paying customers at the weekend; that's the mind-set of many business owners right now, and we're sure they're making the right decision.