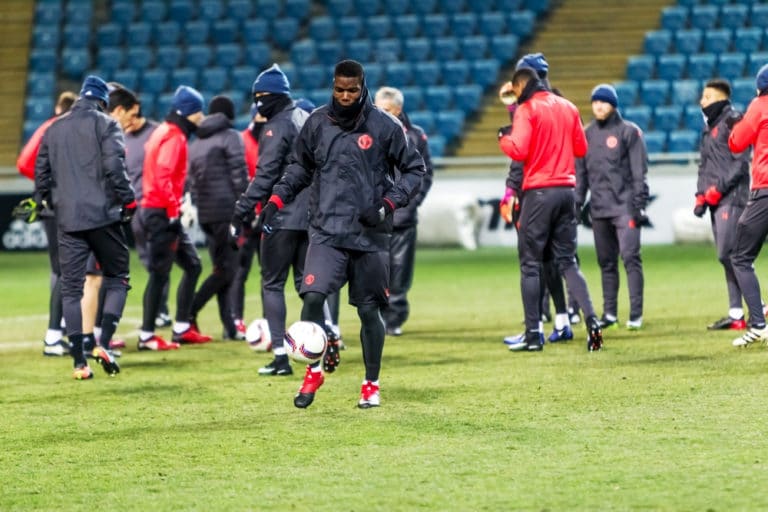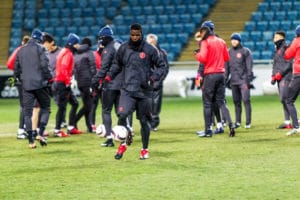 It is believed that teams within The Championship, which is the second highest division in English football, are considering an unprecedented group or collective administration involving each of their 24 member clubs. 
This would mean the end for some of the most beloved clubs in the game, as there would be no guaranteed recovery process to such an event. This means teams such as Leeds United, Sheffield Wednesday, West Bromwich Albion could all fold or face serious, unrecoverable damage. If they plan on reforming as completely new entities, they'll have to release their players, managers, coaches, and further match day employees and workers.
They would then look to re-employ them on new but reduced terms. Alternatively, they could exit from administration via a Company Voluntary Arrangement (CVA) and retain the previous ownership and identity.
The Daily Mail reports, "The nuclear option, Championship club owners are calling it. In essence, it is evidence of their increasing despair over the impasse around player wages.
Owners and chief executives in the second tier of English football have had conversations about a process known as group administration, the last desperate act to avoid ruin, if no common ground can be found. It would need the agreement of all 24 clubs and require an enormous amount of trust from all sides, but it would change the face of the English game long beyond the coronavirus pandemic.
Group administration would involve every Championship club being placed into administration on the same day. Staff would be temporarily let go. Entire playing staffs would become free agents".
Methods of change
Regardless of what method is actually chosen by them in the end, the rationale for what would still be a unique and staggering move, is that it would be a way of reducing outgoings and debt. 
Also, these talks are being held at the same time as the players PFA union are in negotiations with the EFL to agree to league-wide wage changes and reductions, which once again puts an extra level of pressure on clubs to get things right and keep their employees happy while doing so.
Under current EFL rules, any team going into administration or suffering any other kind of insolvency event during the season is immediately liable for a ten-point deduction. At such a late stage of the season like we're currently in now, this could be a major deciding factor of who is relegated and who doesn't achieve promotion when they otherwise would have done, causing them even further financial troubles.
The league would either have to waive the penalties in this case or apply them to every club in the division simultaneously so that nobody would be at a competitive advantage. 
Formation changes off the pitch
Football also has its own set of specific rules in regards to the payment of debts and the reformation of clubs at the same or a lower level. 
At this moment in time all football creditors, including players, are entitled to receive 100% of what they're owed before any new club can begin, whereas other employees or non-football creditors, such as HMRC, would only receive 25p out of every pound they're owed following the takeover of the club's assets, although this could rise to 35p if repaid over a longer period.
One of the main issues to this plan would be in actually coming to an agreement against the poaching of players from other teams as every player would be a free agent and legally entitled to sign for whoever they wanted, regardless of the status of their previous contract and that their registrations would fall outside of the usual transfer window periods. 
The major issue with this is that teams from the Premier League or other foreign divisions could poach these players for a cut-price fee. They could even make a gentleman's agreement with individual players, informing them that if they allow their contracts to run out, they'll be able to sign for a huge club, which is something that would obviously entice them to act against the team they're currently a part of.
Player contracts set to become a curse for clubs
Roughly 1,500 footballers across the English Football League are out of contract towards the end of May and at the closing of June. They would normally leave or are free to discuss new terms with either their current club or find a new one to play for, but if the season is artificially extended into July or August then this creates obvious concerns and prompts further difficulties for both clubs and individual players themselves.
This problem in particular will most certainly call players' professionalism into question. When football makes a return to finish of this current season, if a player was already expecting to be out the door, will they risk getting an injury that will cancel a future transfer, and play for a club they have no present intentions of remaining at? More than likely not is the answer to that question.
This will ruin managers plans, have a knock-on effect to how the clubs will now perform and is another disappointment for match-going fans to have to deal with this season. Financial problems in football have always affected individual clubs in monumental ways at times, but this situation could bring entire leagues and divisions down with the difficulties it is constantly proposing.
The Independent has looked into how it could all affect smaller clubs and writes, "Smaller clubs could fold if the coronavirus forces them to shut up shop, Dagenham managing director Steve Thompson fears.
The Daggers' National League game at Woking was postponed on Saturday after two of their players and two members of staff started showing signs of the virus.
The league has tried to continue despite the EFL and Premier League postponing all games for three weeks, with six fixtures going ahead on Saturday, although five were called off.
Many, including Dagenham, rely on hospitality and events for a large portion of their income but Thompson can see EFL and National League clubs going to the wall if there is an extended break because of coronavirus".
Several sports leagues have collapsed in the UK before including the National Basketball League and the British American Football League, but none as high profile or consequential as the Championship or any EFL division. 
Other sports such as county cricket and rugby league and rugby union are also trying to find funding formulas to keep as many clubs functioning as possible so will be looking at developments within football with interest. 
You can contact us today via the homepage on this website. The one thing we can promise to you, as a client, is that you'll be listened to and we will give you our best, expert advice on your individual situation
Update: Premier League teams take the next step in their return to the game
Today, Premier League clubs have voted in favour of resuming full contact training in what is said to be the second major preparation phase before the beautiful game's planned return next month. Players will now be able to train in larger groups and engage in more physical aspects of training, such as tackling and jumping together to head the ball in both an attacking and defending sense.
Premier League clubs voted unanimously in favour of resuming contact training, as project restart is edging ever closer by the day. Following on from the successful return of the Bundesliga, the top division of German football, the English game has been given a roadmap of sorts, which it can follow to restore the game in a way that is safe for everyone involved.
Of course, Coronavirus testing has been stepped up for the professional footballers that are hopeful of a return within the sport. It is also worth noting that, much like the games being played in Germany, all matches in the Premier League would be without any fan presence and the football would all be played 'behind closed doors'.
The BBC have reported on the results of the testing, "So far eight people have tested positive after 1,744 tests across the league. The third round of results is expected to be released on Wednesday. The decision to return to contact training was agreed following consultation with clubs, players, managers, the Professional Football Association (PFA), the League Managers Association (LMA) and the government. Plans for the third phase of Project Restart include a step towards normal training and build-up to competitive games".
This is a significant step in project restart, and one that will surely get the ball rolling much quicker in terms of when we can expect the Premier League to make its actual return. Games will still be televised, likely even more frequently than before. This is for the fans that would have gone to the games had the effects of Coronavirus not happened this year. So, you can almost guarantee that the television viewing figures will be huge for the first batch of games back, which will include big fixtures such as Manchester United vs Tottenham Hotspur.
There are 92 separate fixtures to play in order to complete the Premier League season, plus if the FA Cup is resumed, there will be another three rounds of that for the players to take part in as well. European competitions such as the Champions League and Europa League are as of yet undecided, in terms of their potential returns, though it is extremely doubtful.