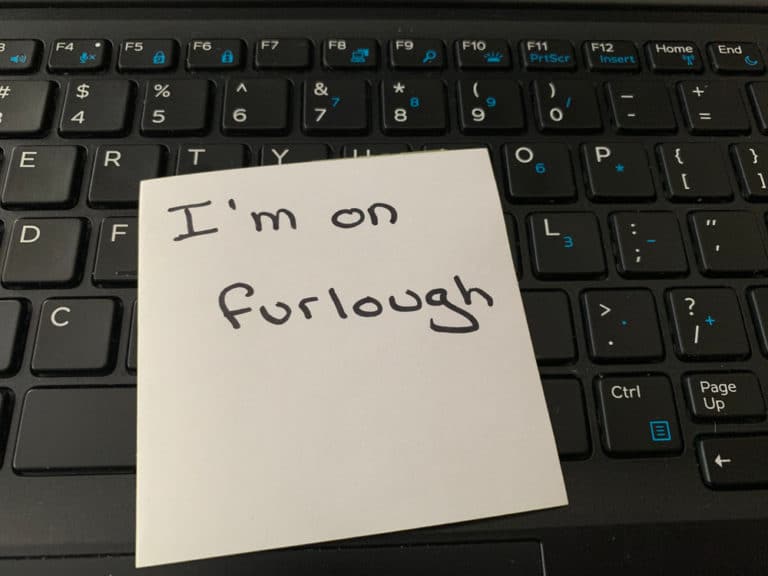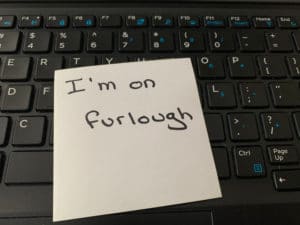 The Coronavirus pandemic has brought many challenges to all aspects of life, but now people losing their jobs is becoming more of a reality than a mere fear for many.
The use of government furlough payments and other helpful aids for small businesses, as well as those that need it most, are being taken advantage of by bigger corporations that are acting immorally, such as some of the biggest Premier League football clubs in England.
Why are staff suspensions and lay offs on the rise
Restaurant Group, whose chain includes the likes of Frankie and Benny's, Wagamama, and Chiquito, are the latest firm to make lay offs after seeing its share price drop into freefall. The vast majority of its 21,500 workers have been laid off and boss Andy Hornby is going to take a 40% wage cut in an attempt to help his business survive.
Though, this is happening to companies all over the world and in a wide variety of business industries. The huge supermarket brand Tesco, is planning on cutting up to 9,000 of its current staff members in a simplification plan, which they are calling an attempt to save on costs. This was a response to backlash they faced after originally explaining that it may well have been up to 15,000 people that would lose their jobs, without much further detail as to why.
The Independent reports, "Tesco, which employs more than 300,000 people in the UK, said "up to half" of the staff affected by the cuts "could be redeployed to other customer-facing roles". Senior management roles are also set to go, with the company planning to move to "a simpler and leaner structure". The company said it will change the way it manages stock, which will "mean a significantly reduced workload, with fewer hours needed to complete the routines". Hours will also be reduced in merchandising, with plans to cut the number of layout changes made in stores".
No love for Staff
Staff members working for companies that are lucky enough to have the opportunity to work from home seem to be in a position of great fortune at the moment. They're not the ones, in most cases, that are being placed on a furlough paying scheme, nor are they facing the pressure of someone that's been laid off, with no choice but to wait until all this is over to find a new job once again. They are in different working conditions, as they've got to work from home now, but that isn't such a big hassle considering the current situation we're all in all over the globe.
Even before the spread of coronavirus, working from home was increasing in popularity massively, year after year, More and more companies were choosing this business model as they found it made workers more productive in many cases. The BBC have found that over the past 10 years there has been a gigantic growth in the number of people choosing to work jobs from their own homes.
They say, "More than 1.54 million people work from home for their main job – up from 884,000 ten years ago, according to the ONS Labour Force Survey, the largest study of employment circumstances in the UK".
It can be a positive thing for workers and even give them more motivation to perform to a high standard, as they may enjoy the freedom it provides them with. In surveys conducted by the BBC, it was found that 55% of people working from home found the increased flexibility to be the greatest advantage of the scenario.
Unethical Premier League
 The Premier League is the top division in the UK footballing world, though a few select clubs have let themselves down massively this week by inducting their non-playing staff members into a furlough paying scheme, allowing them to only cough up 20% of the employees' full pay, while the government has to supply the rest of the wages.
The said clubs in question are Liverpool, Tottenham Hotspur and Newcastle United, all owned by billionaires that are more than comfortable enough to pay their staff their regular wages, even at a time like this. Mike Ashley, who owns Newcastle United, previously made attempts to keep his Sports Direct company open by stating it was an essential business. Of course he was faced with a great deal of backlash and eventually had to revoke the claims and close the business for the foreseeable future, but he hasn't used his football club to gain him any good publicity at all in this situation either.
Other teams from the league such as Manchester United, who have made their players receive a 30% wage cut to pay their non-playing staff members the full wage, and Manchester City who are not utilising the government payment scheme, are acting in the right way for businesses in such privileged positions.
Furlough pay
Companies that apply for and receive the government benefit furlough payments for their members of staff will only have to pay 20% of the original wage packet to ensure that staff members still get their full payments. Though, this means that staff members will not be able to do any work during this (normally 3 months) period of time because applying for furlough payments can only be done if you no longer have any work for your team to do due to the COVID-19 lockdown.
The infectious disease has stopped almost all of us from going to work and therefore many positions have become undoable, meaning that there is no work to be done, and so you job basically becomes ineffective. These payments are designed to help the employees that need the money to survive and the companies that need all the help they can get to ensure they'll have a chance at returning to normal once the pandemic is over.
GOV states that, "If you and your employer both agree, your employer might be able to keep you on the payroll if they're unable to operate or have no work for you to do because of coronavirus (COVID-19). This is known as being 'on furlough'. You could get paid 80% of your wages, up to a monthly cap of £2,500. If your salary is reduced as a result of these changes, you may be eligible for support through the welfare system, including Universal Credit".
This all states that being furloughed means you're able to be kept on the payroll without doing any actual work. The negative aspect of this for employees is that there is no guarantee your job will be available to you in the same way as it was before, or in many cases, not at all, as it was before the start of the pandemic.
The BBC report, "Furloughing is designed to support firms that have been badly hit by coronavirus, and to prevent mass unemployment. It will temporarily help pay the wages of people who can't do their jobs, to help companies retain them. Being furloughed means employees are kept on the payroll, even though they aren't working".
It's a waiting game
If you're able to work from home during this pandemic, be grateful that you've luckily found yourself in the position that you have and continue to work hard. If you're a frontline worker during this troubling time, then we all salute you and wish you the best for the future.
We all need to continue doing our bit and following the government guidelines set for us, in order for the Coronavirus pandemic to end as quickly as it possibly can. Though, the return to normality is still likely a very long way off.