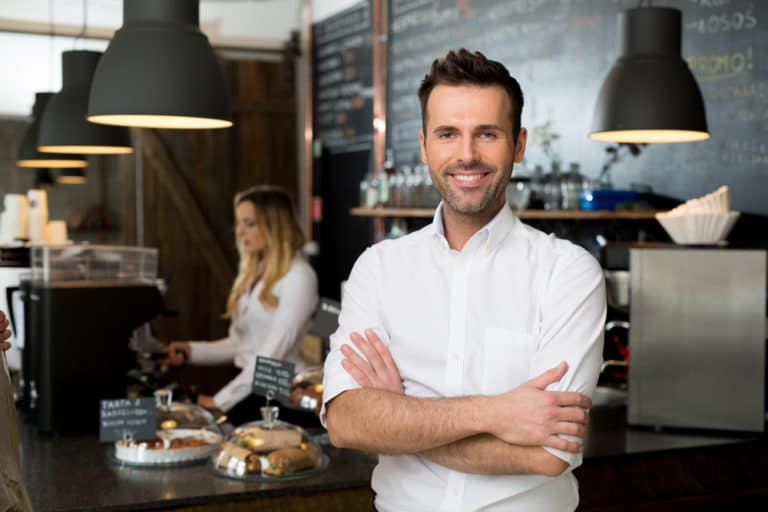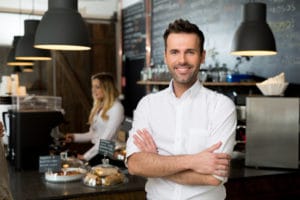 Continuing to support local businesses hasn't been this vital for a long time, so knowing what you can do to help them is essential during this troubling time.
Smaller businesses will struggle to survive without the help of their local communities, and we need them to be there when life goes back to normal in order to in turn help us feel like we've actually returned to normality.
The reasons for supporting your local businesses are vast and many, though Forbes breaks it down by stating, "Local business is essential for our economy. They bring growth and innovation to our communities. The provide employment and create entrepreneurship opportunities and support the local economies, communities and neighborhoods".
Offline becoming online
The way you shop during the COVID-19 pandemic could mean make or break for the businesses in your local area, so do your best to help them both on and offline. Many small businesses that do not typically offer online ordering are starting to test the waters, so check to see if this is something the places you frequently shop with are doing. The need to social distance has seen a number of retailers alter their services to fit the temporary new normal, with independent brewers supplying beers to your front door and book shops offering contact-free delivery.
The same can be said for food and household staples. If you are sure that you do not have any symptoms of the coronavirus, then feel free to visit your corner shop or grocers where you are more likely to pick up the things larger supermarkets are running out of while simultaneously supporting your local community. This not only helps the business you choose to shop with, but also aids those that can only get to a big supermarket, such as elderly folks that nearby, as you won't be purchasing any essential items from there that they may be struggling to get hold of.
Buy gift cards
Buying a gift card from a local business and saving it to use in the future is an immediate way to put cash into your favourite shop, salon, theatre or restaurant while also limiting interactions and non-essential services such as packing, shipping and delivery, which may require a person to go to work or come into contact with others in a way they shouldn't have to during this time. Many businesses offer digital gift cards that can be saved to your mobile phone or email address in order for future use.
It is also a great way to show business owners how much you appreciate their work and a gesture of customer loyalty in uncertain times. This indicated to them that you'll be returning once they reopen, ensuring them that their hard-earned customer base is still there for them. This not only awards them some financial support, but also a mental boost, which we could all use in these strange, dark times.
Order takeaway food and drink
While many local restaurants have opted to close their doors completely, a surprisingly large number are still open for takeaway and delivery services, including companies that did not provide that service before the outbreak. So, do not assume that a restaurant that didn't deliver prior to the pandemic doesn't necessarily now either.
If you have the income, consider taking a night off from cooking every now and then to help support local cafes, bars and restaurants through the coming months. Perhaps you could make an effort to have a takeaway every Friday for example, as long as you're financially stable enough to do so.
Many independently owned food and drink businesses are now joining the delivery platforms such as Uber Eats and Deliveroo, but if you cannot see your favourite outlet listed, give them a call to see if they will consider delivering a meal or selling the ingredients to make something yourself. They may have come up with other options to keep themselves afloat, but they need customers to go that extra mile in order to find out about their new strategies.
It is worth noting that some third-party apps can charge local restaurants fees that put an added squeeze on finances, so if you can order directly, please make the effort to do so.
As an extra precaution, always try to pay by card online or over the phone and if you're unwell or elderly, ask for contact-free delivery, which involves the delivery person leaving the food on your doorstep.
Leave good reviews
If you are financially unable to support a local business, there are plenty of other ways you can help such as following them on social media and leaving great reviews online. This helps out the businesses in many different ways, such as building up long term trust with new customers and clients that it'll help them collect along the way.
With many restaurants and bars being forced to shut their doors, reaching out with positive words of encouragement through Twitter, Instagram, Trip Advisor or directly through email, or phone call is likely to give business owners the strength to persevere. The use of social media can help to get the positive word out to people you know and beyond, so do this to spread the word around your local area.
UK Domain have gathered a series of statistics on the importance of customer reviews. They state that, "95% of people aged 18-34 read reviews before buying from a business". This is an extremely high number for a younger age group that clearly believe in the importance of reputation. It's also younger people that are likely to buy a product/service online, making them many businesses target audience.
It was also found by UK Domain that, "80% of 18-34 year olds have written online reviews, compared to just 41% of consumers over 55". This means younger generations need to be doubly impressed by your product online, as they not only take note of the feedback it has received, but most likely add to it as well.
This information allows you to narrow down exactly who you should be chasing positive customer reviews from. If you can build upon the customer trust you've already established, you'll ultimately start appearing higher up in search engines, allowing people to locate your business with more ease.
Don't be afraid to ask different audience age groups for feedback though. If your business is directly aimed towards an older market, then keep that target in mind. Don't change your product plan just because you think it'll reach a larger audience. That tactic could easily backfire.
Avoid refunds and postpone instead of cancelling
This next point comes from The Independent, who say, "While you may have the consumer right to ask for a full refund following the cancellation of an event, one way to support a local business during the coronavirus outbreak is to see what other options they can offer. To prevent being left out of pocket, many music and theatre venues are giving customers the opportunity to put their ticket price towards a different event at a later date when the crisis is over."
"Alternatively, if this is something a local business is unable to provide, you could consider offering the price of your ticket as a donation. The same can be said for independent vendors too. If you had a booking with a local photographer, caterer or florist for an upcoming party or wedding, consider postponing the booking instead of cancelling it altogether".
Take part in online classes
Anything from workouts, yoga and dance classes, to creative writing and singing, there are many classes you can opt to take part in online, so if a local business offers this option, take it. You may discover a new hobby in the process, or find a helpful way to keep yourself active while you're locked indoors.
With facilities such as gyms having to temporarily close, many business owners are now streaming sessions online so that people who are social distancing or self-isolating can join from home and show their support to the business in question and communicate with others in a way that is still allowed and safe to do so.
Small business owners will appreciate any and all efforts to help them around this time, where they're finding it especially difficult to survive, so purchase from them in any way you can, leave them reviews online and even Tweet about them to help to get the word out. Support for small businesses UK and keep them in your community for the long run.