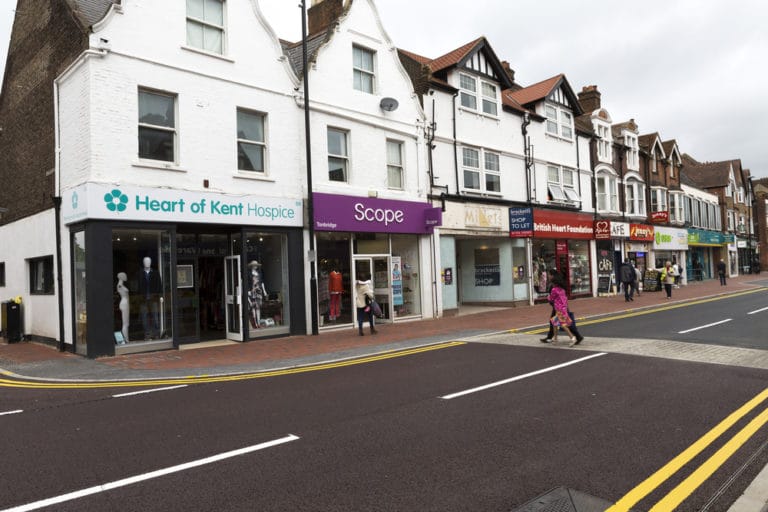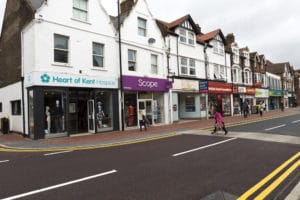 It's common knowledge that the current state of the high street is particularly gloomy to look at.
There's more store closures than ever before in the UK, and online shopping has well and truly stolen the throne of public spending.
There's many factors behind this, some more complicated than others. From the simplest point of view, we can look towards online competitors out-pricing their high street counterparts.
Members of the public can't be blamed for choosing to keep more money in their wallets by paying a lower price for the same product. Sympathy won't be in the mind of someone choosing to spend wisely, saving their selves additional funds.
The BBC reported, "Online giants such as Amazon have had a huge impact on the high street as more consumers see online shopping as cheaper and easier than going to the shops. While overall retail sales growth is weak and a number of shopping centre failures such as Candletime in Meadowhall, online sales continue to shoot up."
This leads onto another factor that aided the downfall of the high street. Everyone has easy access to online shopping from the comfort of their own home. The high street has failed to give shoppers a reason to step out of their doors to purchase goods.
Paul Martin, Head of UK retail at KPMG said, "If shops fail to do either value, convenience, or experience, they will struggle". This is exactly what the high street has failed to deliver on for an elongated amount of time, leading up to it's breaking point.
We aren't using the phrase 'elongated amount of time' likely however. The demise of the high street should have been clear to us from a long way off. The physical number of shops have been decreasing for over a century in the UK. Understandably it was never as notable as the decreases we see laid out before us today, but it has still been a relevant, long-term factor.
Number of Shops in the UK
According to research on UK stores that The Independent carried out in 2019, "The number of shops in the United Kingdom has been decreasing for at least a century. A study in the 1920s estimated that there were 950,000 shops in the so-called nation of shopkeepers; 583,000 in 1950 and just over 300,000 shops in the UK by 1997".
With so much backed-up information, it's impossible to argue that the retail industry hasn't suffered a major fall from grace. Though people who claim to be witnessing the death of it are simply wrong. The high street is undergoing huge changes; some of it's biggest department stores are suffering heavy losses, such as House of Fraser and Debenhams, and town centres continue to bare witness to further closures. Yet the high street struggles on.
While ever it's alive, there will always be opportunities for future developments. Clearly the layout of our outdated town centres need to change. Sky News claimed that with a few much-needed realisations, our almost-forgotten shops could rise again with a resurgence.
Last year Sky News stated, "Sure, it's going through pain and upheaval, and coming to the realisation that we simply don't need as many shops as we have at the moment. But it's not disintegrating".
We can safely say that some areas of the retail sector are here for the long-run. Supermarkets won't be disappearing anytime soon because people will still make the effort to go out and be sure the food they're purchasing is exactly what they want it to be.
People don't tend to keep the same level of standards when purchasing from fashion retailers, buying a motor vehicle or buying electronic items. The internet supplies us with so much information on our desired products now, we don't end up feeling the need to see them in person before we actually make the purchase. The ability to send items back to an online company free of charge, is another factor of convenience that high street retailers and shopping centres can't provide.
This all leads to the conclusion that the British high street needs to present itself in a unique way. Do we need such a vast variety of retailers that can be found online, in our towns and cities? Most likely not. British retailing needs to travel down a slightly narrower path than before.
Bricks & Mortar Stores
A de-cluttering of high street shops might just be what the UK needs to revive our brick and mortar stores. Perhaps we need to do away with our classic big-chain mammoths and head down a more independent route.
Raconter recently said, "Concentrate only on the household names and it would be easy to conclude that the high street's days are numbered. But successful independent businesses may have a brighter future than their larger brethren and the high street could ultimately look more like it did a generation ago, with independent shops stepping up to fill the gaps left by the large chain stores".
Perhaps there is hope for the high street yet. Maybe we can count on smaller, more independent businesses to rescue the retail sector from the current rut it's stuck in. Time will tell on how the UK's shops handle the rest of the year but keep an eye out for smaller, smart-thinking businesses to make better use of their physical presence, than the huge brands we've all come to know previously.