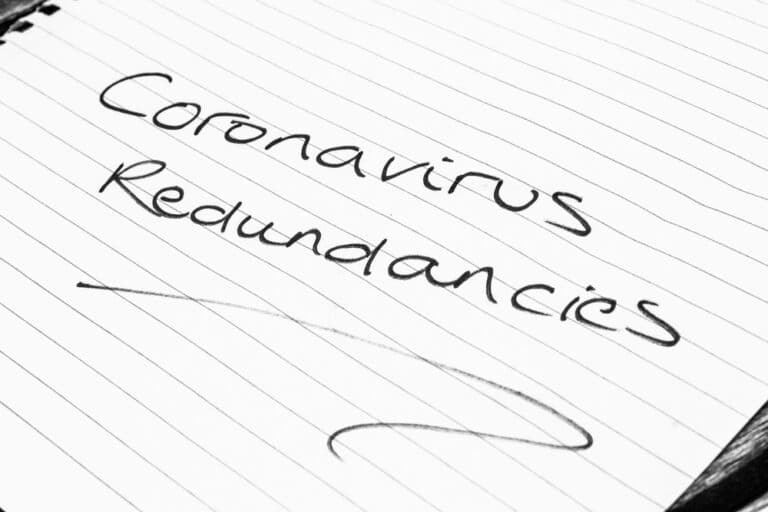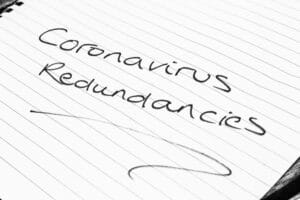 It has recently been revealed that in the three months leading up to July, 156, 000 people were made redundant, which is the fastest quarterly increase since 2009.
This means that since the financial crisis, nothing has come close to reaching the same unemployment levels we faced back then, until the Coronavirus pandemic made its unwanted arrival.
The number of UK redundancies has risen at the fastest rate since 2009, according to new figures from the Office for National Statistics (ONS). In the three months to June 2020, there were 156,000 redundancies, up from 97,000 in the previous quarter.
The increase was driven by COVID-19, with sectors such as hospitality and retail particularly hard hit. The ONS also found that the number of people claiming unemployment benefits rose by 37,000 in July 2020 to 2.7 million. T
hese figures highlight the challenges faced by the UK economy as it attempts to recover from the pandemic. With businesses struggling and consumers reluctant to spend, it is clear that the road to recovery will be a long one.
Was the furlough scheme a success?
The government-created furlough scheme was the very thing designed to save countless jobs in this country, but it hasn't proven to be as successful as we'd all hoped it would be. It has undoubtedly saved many businesses from complete collapse and kept many people in a state of continued employment, though it hasn't been able to stop the UK from hitting the highest unemployment rate it's been at for over a decade.
The BBC have reported that the unemployment rate has come along with a nasty knock-on effect to younger people, "The UK unemployment rate has risen to its highest level for two years, official figures show. The unemployment rate grew to 4.1% in the three months to July, compared with 3.9% previously. Young people were particularly hard hit, with those aged 16 to 24 suffering the biggest drop in employment compared with other age groups".
Recent found data from the Office for National Statistics showed that firms continued to remove staff from payrolls as they prepare for the end of the scheme. Once the furlough scheme reaches its end, it is very likely that many problems will continue to persist and even worsen overtime, especially as we go into the autumnal months.
Around 695,000 UK workers disappeared from the payrolls of British companies since March, when the coronavirus lockdown began. All the while, there were 156,000 fewer young people in employment in the three months to July compared to the previous quarter. This is obviously bad news for the future of our country and it presents very worrying times for the younger generations that are still attempting to find their way in the world of employment.
The upcoming autumn job loss crisis
As we make our way through the autumnal months of 2020, the most striking problem we'll likely have to deal with is a second wave of Coronavirus, or rather the continuation of the first wave we're all still currently dealing with. This would quite clearly lead to further job losses across the country, which would in turn make our unemployment rate soar even higher, once again likely hitting the younger generations who aren't yet in secure working positions, the hardest.
Here's what the Guardian had to say on the matter, "As concerns mount over a looming autumn jobs crisis when the Treasury's wage subsidy scheme closes at the end of next month, the Office for National Statistics (ONS) said 156,000 people were made redundant in the three months to July. This is an increase of 48,000 from the three months to the end of May, and the sharpest quarterly rise since 2009."
"The ONS said early indicators from HMRC showed 695,000 workers had dropped from company payrolls since March when the pandemic struck, with younger workers bearing the brunt after the economy plunged into the deepest recession on record."
The Guardian continued, "Despite growing calls for an extension in the furlough scheme as the employment outlook deteriorates, the chancellor, Rishi Sunak, released separate figures which showed large numbers of people returning to work".
Running out of options
The UK, as well as many other parts of the world, are seemingly running out of options. It was recently stated by a member of the UK government that the only thing that s known to stop the spread of the virus is a full countrywide lockdown. This took place in March and as a country we experienced a level of success in terms of stopping the spread of the virus, so it is increasingly likely that we will go into a second lockdown in the near future.
Sky News have reported that, "The UK faces another national lockdown "in short order" unless people abide by new COVID-19 restrictions, a government adviser has told Sky News. Peter Openshaw, a professor of experimental medicine at Imperial College London, told Sophy Ridge On Sunday the public "must act fast" to stop the spread of Coronavirus".
This would once again result in further redundancies, job losses, a rising unemployment rate and a society in financial turmoil, but there seems to be very few other solutions for the government to try out at this stage of the global pandemic. For now we shall have to simply wait and see what the future holds, though it is unlikely to be very positive at the rate things are going.
A million pub and restaurant jobs on the line
The owner of popular UK pub chain Wetherspoon, Tim Martin, has recently warned that up to a million jobs could be lost within the pub and restaurant industry due to the ongoing effects of Coronavirus.
The Sun have reported that the business owner himself has said, "further restrictions would be even more devastating". This is his reactionary take on the rumours that we may soon be experiencing tighter safety restrictions in the UK and even possibly a second lockdown, due to the health risk Covid-19 continues to present to us all.
Wetherspoon employs roughly 43,000 people across its pubs and hotels in the UK and though a massive chain such as this may be one of the last of the hospitality businesses to be largely financially effected, many smaller businesses within the sector have already been closed down because of the pandemic's restrictions.
Could a tightening up of the lockdown restrictions really spell the end of the UKs hospitality sector? It is highly unlikely to completely wipe it out, but when it is getting the owners of he chains worried, it is obvious that it could be damaging to those businesses that simply cannot cope to close down once again. The next time around many of the temporary closures may become permanent, so let's all collectively hope that we can somehow avoid a second UK lockdown.
We should also mention that Tim Martin is likely putting out this warning to save his own wallet, as earlier on in the year he told many of his work force members to search for other jobs, as he wouldn't be continuing to fund them while his businesses had to close for a while. It is probably wise to take everything that man says with a pinch of salt.
Are you on the verge of making staff redundancies?
If you're being faced with the fact that your business will have to make members of staff redundant in the near future, the insolvency process may be the next step for you. We can help you to avoid that and turn your business venture around once and for all.
It remains our sole focus to help business owners, directors and entrepreneurs restore and turnaround the fortunes of their companies. As leading consultants in our field we provide a complete business rescue and turnaround service. We aim to ensure our clients get a second chance.
Our goal is to save distressed small and medium sized businesses. We make use of CVAs agreements with creditors. This insolvency tool allows a company to repay debts over a period of time. A well planned CVA is often enough to give a company the breathing space it needs to survive.
It is just not about saving a business. Most insolvency companies stop with an insolvency procedure. We ensure we go future and aim to meet your goals, by turning around a business and ensuring it has the help and expertise that is needed to grow. We look to the future and help our clients generate a successful business
Update: pubs forced to introduce 10pm closing times 
As we mentioned previously, the owner of the pub chain Wetherspoon, Tim Martin, was fearing further restrictions being placed on businesses within the hospitality sector, as he believed it could spell the end for them all together. Well, mere days after he shared his thoughts on the matter, the UK government have decided to introduce a 10pm curfew to all bars and pubs, as well as making table service a mandatory requirement at all of these types of establishments.
Prime Minister Boris Johnson has today claimed that the country has reached a 'perilous turning point' and thus, changes simply have to be made to combat the ongoing effects of Coronavirus. Other changes come by the way of weddings only being allowed a maximum of 15 attendees, including the bride and groom, as well as all retail staff now having to wear face masks while at work, which is something that admittedly should have been forced much sooner.
It was only a few weeks ago when the Prime Minister was asking for all office workers to return to work as it would be safe for them to do so, though now this statement seems to have been retracted, with the official advice to them now being to stay at home whenever possible.
The official UK Covid-19 alert level has moved to level 4, which means changes needed to be implemented and fast, though this time around we shouldn't be expecting any easing of the newly placed restrictions any time soon. The Prime Minister has stated that we should expect these changes to stay in place for around six months, taking us past the festive period; a time that is normally a key part to many pubs and bars staying in business throughout the UK.
This news does seem to point towards trouble for many businesses in the hospitality sector, but if these changes were not put into effect, the risk of lives would continue to go on and that is something this country cannot allow. Furthermore, it was announced yesterday that the plan to get spectators back into live sports arenas from the start of October has been paused with immediate effect, forcing Arsenal football club to make 55 staff redundant.
The future of the UK hospitality sector in doubt
Could Tim Martin's warnings about the end of the hospitality sector in the UK turn out to be true? To some extent, quite possibly, as the more restrictions that are placed on pubs, bars and other similar establishments, the more chance customers will be completely put off of the idea of popping in and making a visit to them. No customers equate to no cash being injected into these businesses, and that is certainly not an ideal scenario to be a part of for any business owner around the globe.