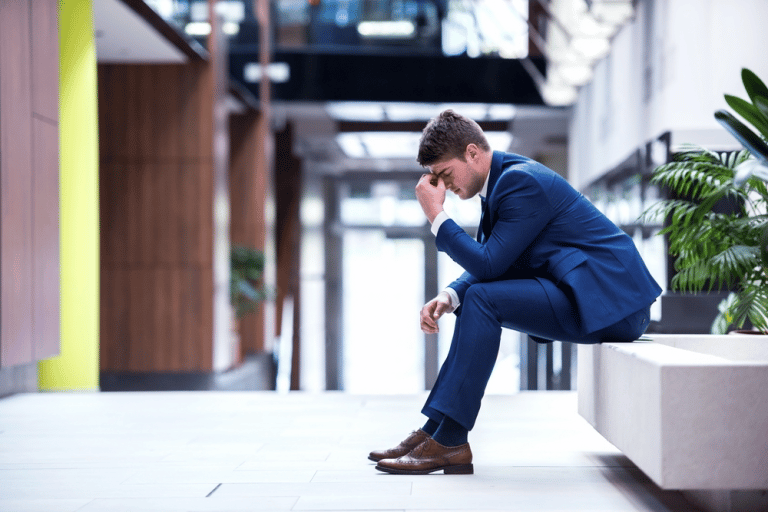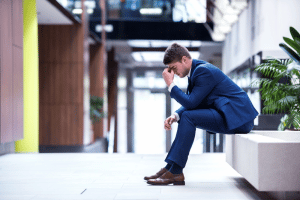 If your business has run into financial trouble, you have every right to be concerned. Not only does it pile pressure on to you as the owner of the company, but it also often leads to liquidation.
If you are reading this article, disaster is likely just about to strike, so you now need to do something to change the situation or guide your business into insolvency.
Throughout this guide, we will walk you through the options you have at hand, and how you should proceed.
How do I know if my company is in trouble?
Here is a list of the most common signs your business is failing. If you have any of these classic warning signs, you need to prepare for the worst:
You cannot get any more finance from banks

Creditors are sending you threatening warning letters

You are letting go of staff members

Directors are not taking salaries

You are receiving late payment penalties for your HMRC tax bill
What you should do when your business is in trouble 
Here's everything you can do when your business has landed in serious financial trouble:
Face up to your debts
Recognising your circumstance, looking it decisively in the face, and making a move is limitlessly desirable over burying your head in the sand.
Directors consistently reach out to us when they have attempted to disregard their concerns in the expectation they will vanish and, obviously, they never do. The letters quickly become threatening, the bailiffs come knocking on your door, and you lose the capacity to handle the issue in your own time span.
Talk to creditors
Creditors, and particularly HMRC, don't like being disregarded and can often turn far more unfriendly as a result of this. So, try to avoid this outcome at all costs and you will make things a little bit easier. You do not want to add further pressure to your business' situation.
Regardless of whether you can't pay, you need to tell them your circumstance, build up a time period to pay, if that is a choice, and keep up with clear lines of correspondence.
HMRC are not barbaric and are open to different options, including time to pay arrangements. You will, however, need to stay in contact with them and let them know whenever anything changes.
Look into finance 
In case finance is an available option, you may be able to fund your organisation through the difficult period. The key criteria here are whether you have finance accessible to you, in your circumstance, and furthermore whether it is a worthwhile move?
Is the current slump the aftereffect of an unsound issue with your company, or would things be able to be convoluted? If they can, would you say you are too close the business to perceive what steps should be taken?
If you infer that the company remains viable, and can get back to productivity, then, at that point, finance can be a valuable choice. Clearly, you should sign all personal guarantee documentation warily since, supposing that the organisation slips into insolvency, these will be brought in.
Cut costs
If you want to try and salvage what is left of your business and keep the venture afloat, you should try to cut down costs as quickly as you can. This will help you to increase cash flow and get back on the more positive side of being a business owner.
If you aren't keeping tabs on what you spend, you are likely going to rack up a hefty tab and run yourself right into financial chaos! Henceforth, it is key that you keep a keen eye on the cash that leaves your business, regardless of what the expense is. If money is leaving your company, you need to know about it, and you need to make a note of it.
Talk to the board of directors
If you have not yet completed this step, then what are you waiting for? You need to discuss the situation with the board of directors as quickly as possible. Explain your situation plainly and take on any advice they can forward to you, it may prove to be more valuable than you first think.
When you find your back to be up against the wall, the best thing you can do is try to rally the troops and work together as a team. Togetherness within a business is often a powerful motivator for escaping a bad situation.
Look for an insolvency practitioner
Seeking out a licensed insolvency practitioner is often a great way to close a company with limited debts. This is also a lawful requirement, and thus, a key step that you cannot afford to miss out on.
If you own a business venture that has landed itself in financial trouble for whatever reason, it may not have to be the end of the road for you. However, simply ignoring your debt problem won't help to make it go away, so you need to look for an actual solution. Plus, if you're a director of a limited company, it is your legal responsibility to seek out professional advice if you believe your company may be destined to go through the insolvency process.
Frequently asked questions 
What is the biggest cause of business failure?
From past experience we have found the number one cause of business failure to be the individuals running a venture lacking focus. You need to zone in on the likes of business planning, market analysis, personnel management, accounting, and cash forecasts. Without spending the required time to make sure all these things are correct; your company will likely struggle.
How can you help a business that's in trouble?
Aiding a grieved business requires an unmistakable, apathetic state of mind focussed on yielding the best outcomes for the company. Activities might incorporate restructuring, staff redundancies, securing finance, and communicating with lenders. In a perfect world, this ought to be completed by an experienced company rescue specialist.
What happens if my business fails?
The aftermath from business disappointment varies broadly, contingent upon your level of debt, the meaning of your resources, and to what extent you are personally liable. Most importantly, you want to look for counsel from an authorised insolvency practitioner to help you through what lies ahead. 
How do I recover from a business failure? 
All business failures can be life changing events, but on the other hand is a chance for reflection, refocusing and opportunity. Disappointment in this case is a major learning experience and an impetus for change. Working through the causes and results with a business mentor can be a compensating experience before you start your next adventure. If you have it in you to keep going, then you should.