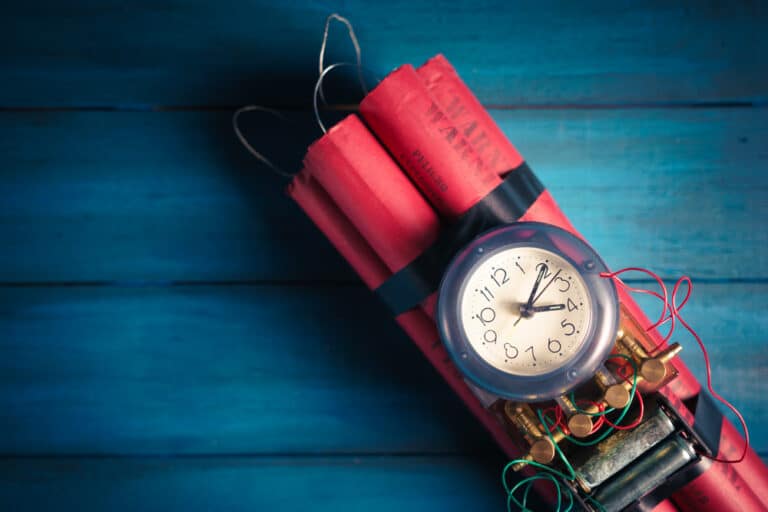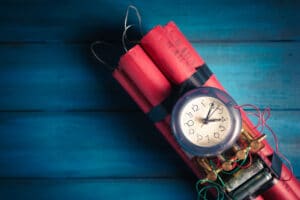 There are many reasons a business would need a bounce back loan after an interrupted period of time, such as the one caused by the Covid-19 pandemic. You may need new stock or equipment to get your business back to running as normal.
You will also find yourself with a wage bill back on your hands, either every week or every month. Any staff you've placed onto a furlough scheme will need 100% of their wages paid by you once they start to work for you again.
Small businesses in particular, will need cash just to get back on their feet and stabilise themselves back into the regular working routine. Even things such as utility bills will have to start being covered again, so if you haven't been using any power in your business over the past few months, you can expect to find yourself with costs of that kind and more to cover on a regular basis as soon as you reopen.
Bounce back loan – is it a 'bouncing bomb'?
However, you should ensure that you aren't getting yourself into financial trouble when deciding on whether or not you'll be needing a bounce back loan to save your business venture. This article is here to point out some of the potential dangers to you.
Read more about bounce back loans here
You should keep in mind that bounce back loans are a debt and not a grant, so consequently have certain terms and conditions attached to them, from the lender. You should always ensure that you check these thoroughly.
Here are a handful of common examples for you to take note of:
There can only be one application per group. If you have applied for more than one business that is under common ownership or control, it will be viewed as a fraudulent action.

You cannot have already accepted any loan under the Coronavirus Business Interruption Loan Scheme, the Coronavirus Large Business Interruption Loan Scheme or the COVID-19 Corporate Financing Facility, unless you are refinancing it in full with the Bounce Back Loan. 4 November 2020 will be the final date to arrange this with any lender.

The Bounce Back Loan is an alternative source of finance if you have been affected by the coronavirus outbreak. It can be used for a wide range of purposes, such as working capital or investment, but it MUST support trading or commercial activity in the UK. Be aware that this is not for personal use under any circumstances.
Bounce back loans and fraud
There have been many recent cases of bounce back loans being misused for the wrong reasons, such as people buying luxury items, such as cars, etc. This is where it gets problematic, as people need loans fast and the government want to deliver them at a high pace, but that can lead to checks not being made as thoroughly as they normally would.
The line between what is company money and what is not can become very blurred. Liquidators often deal with directors of insolvent limited companies, who regularly use their respective company bank account as nothing more than an extension of their own personal bank account. Occasionally, the initial time a director becomes completely aware of the implications behind it, is when a liquidator asks for the many thousands of pounds of those transactions to be repaid.
Even for those businesses that are currently seeing it as 'free money', they'll end up in big trouble when they're struggling to pay it back. This is why you need to be ever so careful when considering a bounce back loan, it will most certainly have a damaging financial aspect in the near future of your business. Will you be able to afford to pay it back? Do you really need it to the point where you are reliant on the money? These are some of the questions business owners need to be asking themselves.
Money laundering
Your lender has a legal duty to report any suspicious activity it may suspect of you, as part of its money laundering obligations. The report would be made to the National Crime Agency if they were to believe you were using your Bounce Back Loan fraudulently. This matter would then be further investigated and you could be punished with a possible prison sentence for your actions.
Is your company solvent?
The Bounce Back Loan scheme was developed in order for businesses to gain access to funds quickly, so that they would not have to close down permanently. Don't use this money as a method to pay back other loans, because as we've mentioned previously in this article, you'll be paying this borrowed cash back, too.
Ensure your business is completely solvent before applying for a Bounce Back Loan, as if it is found to actually be in an insolvent state, you could face further legal complications down the road, as checks on done on your business' financial situation.
Can you pay yourself a dividend or salary with a Bounce Back Loan?
Many people have found themselves confused as to whether or not you can actually pay yourself a dividends or salary with the use of a Bounce Back Loan. The answers to these questions can be found below:
Dividends
The short and simple answer seems to be 'yes', you can indeed use a Bounce Back Loan to pay yourself a dividend. Though, you should be fully aware that if you make the dividend payment and your company becomes insolvent due to the payment being made, you'll likely end up having to pay it back.
Salary 
Any salary taken from a PAYE scheme should be fixed at a steady level. An abnormally large salary is yet another thing that would be investigated by an Insolvency Practitioner during any formal insolvency process. So, yes you can pay yourself a salary via a Bounce Back Loan, though you won't get away with making it an excessive one.
The bounce back scheme could help in certain situations
The bounce back scheme was designed to offer businesses loans that amount to anywhere between the sum of £2,000 and £50,000 to cover any and all losses caused by Covid-19. No interest is charged and no repayments are needed within the first 12 months after receiving the loan.
This way small businesses would have the opportunity to once again find their footing, regain their customer base and earn back some of the money they had lost out on this year, due to the ongoing effects of Coronavirus, and then finally pay back the loan when they can afford to do so.
The Telegraph have reported that, "Mike Cherry of the Federation of Small Businesses, which represents small firms, said: "Banks should be doing everything they can to fast track applications. This cash injection could be the difference between survival and failure." He added, many small businesses had not yet applied but may need to do so in the coming months and lenders should do all they could to open up their systems."
The chances of a company securing a loan is very much varied based on which lender they use and some businesspersons have waited an extended amount of time (multiple weeks) to receive a reply, only to find out they have been rejected.