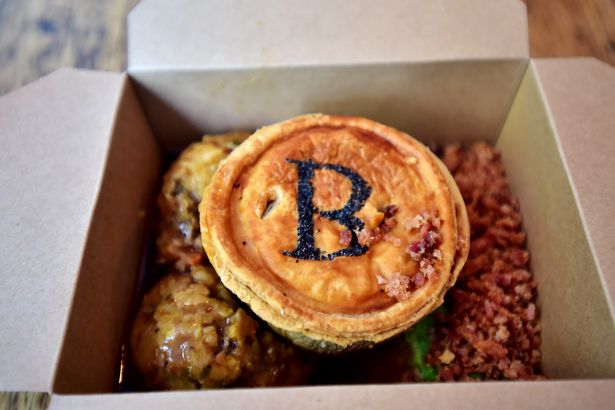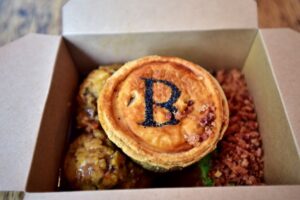 With autumn making its presence firmly felt here in Bristol, many people are finding the lure of comfort food like pies impossible to resist – but it's about to get much harder to find a cracking pie in the city. 
Lovett Pies have established a reputation for selling some of the freshest and tastiest pies out of their shop down at Cargo, at Wapping Wharf.
Lovett Pies Ltd
The brand was established back in 2011 by friends Phil Roseblade and Chris Parry, who met in 2007 while working at the Chequers pub in Bath. On 18 Mar 2016 the company was incorporated in to a limited company, about the same time as the Cargo shop opened, and was widely looked upon as being one of the tastiest places to grab a bite to eat down at Wapping Wharf, with pie fillings such as beef, ale and blue cheese and lamb, rosemary, garlic, potato and honey all going down a treat with customers.
Despite being hugely popular with Wapping Wharf regulars, Lovett Pies Ltd announced this week they will be permanently closing the shop today (Friday) to focus on the business' wholesale operation, which they say is 'thriving'.
Lovett Pies Liquidation
ON 7th June 2019 Lovett Pies Ltd of Bristol has entered voluntary liquidation. North Somerset based firm carried out the liquidation.
The statement of affairs as of 13th may 2019 showed the company had a total its had. This could explain the reason why the company stopped trading, as not to trade whilst insolvent.
Need help with your business debts?
In the event that your current debt problem isn't covered by the points above, it's likely that your company's financial problems are more serious. It maybe that whist the company's debts are too great to effect a solution within the existing company, the actual business of the company maybe something that is still worth saving.
Understanding the difference between a limited company as a legal entity and the business that sits within that entity is extremely important when it comes to looking at restructuring. Feel free to make an online enquiry or contact us via the numbers above.