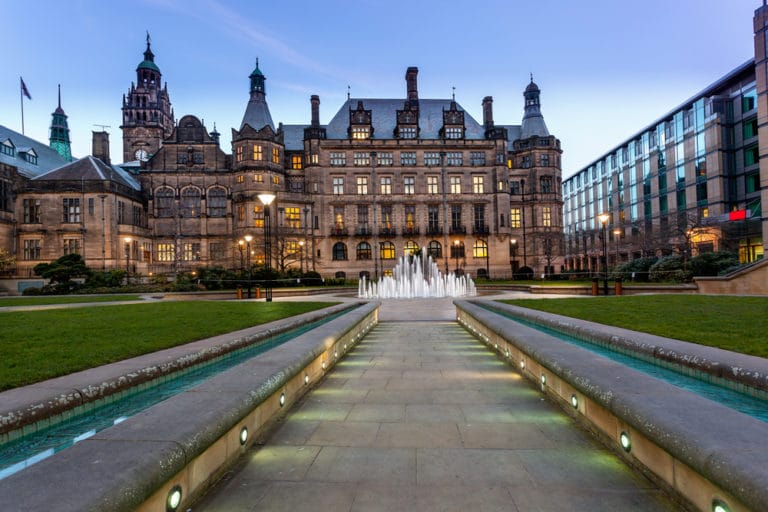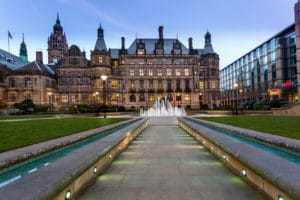 Sheffield Insolvency Practitioners, what action should you take as a director if you believe your business is insolvent? 
Keeping a company afloat in South Yorkshire is one of the hardest areas for that business to grow and compete due to competition and high commercial costs.
Our office is located just outside the city centre, we offer free and regulated advice with you would expect from a licensed practice.
Confidentiality is assured and we offer key advice on the protection of your interests. Like most insolvency firms we play a major role in working out the best solution for closing your business. 
If you trade as a  sole trader, or are a director of a limited company we are here to help.
Insolvency Sheffield
We are Licensed Insolvency Practitioners operating in and around the Sheffield area who specialise solely in giving insolvency advice and providing business recovery options to sole traders, individuals, partnerships and companies.
Business Insolvency Helpline have two qualified Licensed Insolvency Practitioners in the firm who are chartered accountants. We provide FREE personal insolvency advice & corporate insolvency advice covering the whole of South Yorkshire. 
We regularly help businesses in the following places in and around Sheffield with restructuring and insolvency advice, Rotherham, Dronfield, Mosborough, Dinnington, North Anston, Wickersley, Eckington, Catcliff, Swallownest, Ecclesall, Meersbrook, Loxley, Stocksbridge.
Sheffield insolvency practitioners
Should your business be South Yorkshire based our business recovery team also offer business insolvency advice in Doncaster. Wherever you are local to us in the city centre, one of our two qualified Sheffield insolvency Licensed Practitioners can provide you with free and confidential business insolvency advice or individual insolvency advice over the telephone or in person.
We will explain in clear and plain English all of the insolvency options open to you to enable you to make an informed decision as to which option you wish to follow.
There are many insolvency options available to help rescue you, your limited company or your underlying business. As a firm of licensed insolvency practitioners we have been in business for over 20 years, we have dealt with distressed businesses and individuals pressenting a wide variety of situations.
Our services are bespoke service to clients as all issues are different, pre covid 19 we would offer meetings at or near the clients premises, or our offices whichever is more convenient.
Insolvency Companies Sheffield
As one of the leading insolvency companies in Sheffield, we can assist should you think that your company is insolvent. It is crucial that you carry out the insolvency test as soon as possible. As time goes by and debts escalate, your range of available options will diminish. The earlier than we can affect the situation, the greater chance of reaching a positive resolution.
The primary objective with business rescue provisions is to save the company as a going concern. If this is not possible, then the secondary object or goal is to restructure the company in such a way that shareholders and creditors will still get a return on their investments, which is better than the return that they would have received should the company be placed into voluntary liquidation.
Each of these options has advantages and disadvantages for your business, and none are perfect for every business. Depending on your company's financial situation and viability, one of the above options may be more suitable than the others.
Our insolvency practitioners will be able to inform you of the best option for your business. These are three of the most common options for insolvent companies:
Lets Assess your Situation
A few assessment questions to establish your company's position.
What is it that is making you worried about the situation of your business? Be honest with yourself.

Is your company or business is insolvent? Can the company pay its debts as and when they fall due?

If the business is insolvent this does not mean that your company or business has to stop trading today. It means that you as a director you have a legal responsibility to learn about the situation and act accordingly.

Comply a spreadsheet with all the companies debts, this creditors report will be a positive step. Include any bank loans, P2P funding, asset finance, suppliers and landlords.

Do not go on last years accounts, take the information from up-to date creditor statements and your accountancy software if its up-to date.  This will get a clear picture of the company's financial position.

Now on a different column on the spreadsheet add all the assets the business has. Include cash in hand and at bank, stock, work in progress, debtors (those are your clients that owe you money). Also add assets such as vehicles, machinery or property.

Write down the positive stuff like good products or services, order book, promised contracts etc.

Having this information on a spreadsheet you will be able to see quickly whether there is more in the negative column than in the positive or vice versa.

Now think if the business has a good future. Assess what is required to get the business back on a safe and sound footing. Again be honest, if you see too many problems to continue then you may have to stop.

Speak to experts who can take an outside view if the business is viable to go forward.
Sheffields Leading Insolvency Specialists
We offer advice on the turnaround of businesses, these include insolvency advance and formal procedures should the need arise. These are insolvency tools such as company voluntary arrangements (CVAs), this type of tools can play an important role in maximising the value of struggling businesses every day.
Free pre-insolvency advice to any limited company in the UK that has creditors pressure. Our main object is recovery as a starting point for businesses and allowing them to continue to trade and save jobs. The ability to deal with such cases quickly and competently, whether that means rescuing and recovering the business, paying creditors, or releasing company assets to drive new business ventures, is central to the health of the economy.
Creditor negotiations are not neglected, more and more financial directors are requesting professional help pulling together repayment proposals for upset creditors that are starting to show annoyance at the situation. Very often an independent take on events help both parties to agree debt terms and diffuse an often heated situation and this is particularly the case when HMRC are involved.
Whatever strategy a practitioner chooses to turnaround a business, it is their ability to gain a clear and early insight into a particular company's problems that makes them so invaluable to directors. Each insolvency case is different, cases have companies and assets involved but the overriding factor is that people are involved. We have Developed an accurate understanding of the financial circumstances of a company and making the key commercial decisions required to steer the business away from trouble is hugely important.
It's clear to see that the role of insolvency professionals is equally important in times of boom and bust. When the economy is growing, they can prove instrumental in rescuing and recovering struggling businesses, or preserving the value a business contains, whether that's in its intellectual property or workforce. The key is for business owners and company directors to act as soon as they realise there is an issue, this will allow different methods of redress for turnaround specialists to explore.
Sheffield Insolvency Service
Our professional insolvency service network in Sheffield has the experience to act calmly and effectively, taking the pressure off stressed company directors with an overall object for business rescue.
The idea with our Sheffield insolvency service is to restore a company to a profitable entity and to avoid liquidation. Business rescue does not necessarily entail a complete recovery of a company in the sense that the company will have regained its solvency, its business restored and its creditors paid. Sometimes a business rescue process can result in a management buy-out or a takeover of the distressed company.
Sheffield office: 
41 Scotland St,
Sheffield
S3 7BS
How can we help?
We can provide experienced expertise to assist you with turnaround solutions for your company. While we believe that looking at all options can help to steer a course away from trouble, or put the formal insolvency procedures in place to turn your business around.
Get in touch today for confidential, no-obligation turnaround advice call 01246 91205
FAQ :
What is an insolvency practitioner?
An Insolvency Practitioner (IP) is someone who is licensed and authorised to act in relation to an insolvent individual, partnership or company. Most IPs are accountants or insolvency specialists working in firms of accountants.
Are there Insolvency Practitioners in Sheffield
The are a number of Insolvency Practitioners based in Sheffield, if you need assistance with your company feel free to complete an enquiry form.
Do I need an insolvency practitioner?
A formal insolvency process is a legal action so if you are liquidating your company through a Creditors' Voluntary Liquidation or Members' Voluntary Liquidation, then you need to use someone who is qualified, you need to use a Licensed Insolvency Practitioner.