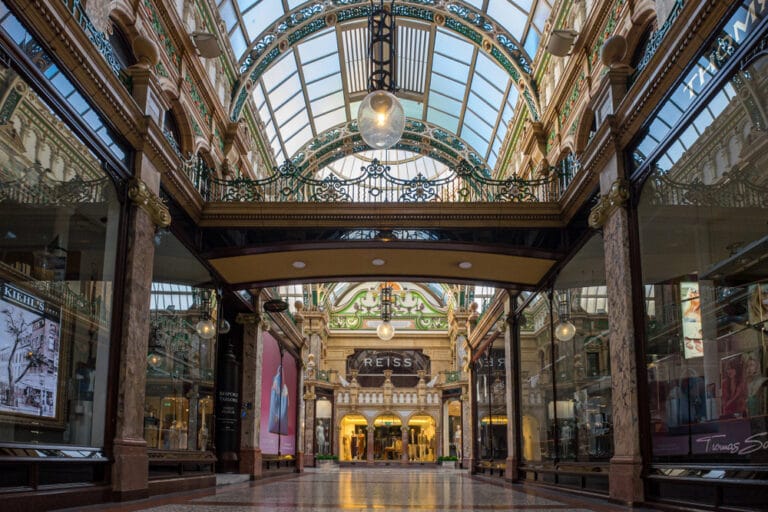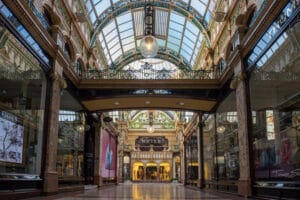 As licensed insolvency practitioners in Leeds, West Yorkshire,  we notice that 2020 is fast becoming an even tougher year than we thought it could have been for businesses all around the UK.
The introduction of yet another full national lockdown could deal a crushing blow to the businesses of this country, and insolvencies will very likely be on the rise once again.
Leeds is one area that has an ever-growing concern in regards to business closures, company insolvencies and extensive redundancies. One thing to note is that if you're the owner of a business in or around Leeds and West Yorkshire, the faster you act, the more chance you have of saving your business from the worst possible outcome
Even during a global pandemic there is help to be found, so don't go giving up on your business just yet.
Trying to ignore your financial problems won't help to make it go away, so you need to look for an actual solution. Plus, if you're a director of a limited company, it is your legal responsibility to seek out professional advice if you believe your company may be destined to go through the insolvency process.
Leeds leading team of insolvency practitioners
Our team of Insolvency Specialists in Leeds offer a professional service which is delivered with empathy and care, as this is at the core of what we stand for. Here, we care about the people behind the business, just as much as the venture itself.If your business is located in Leeds or another part of Yorkshire, our qualified Licensed Insolvency Practitioners can provide you with free and confidential business insolvency advice or individual insolvency debt advice.
This can be done over the telephone, or in person (currently unavailable due to social distancing guidelines). Here, we will explain in clear and plain English all of the insolvency options currently available to you. This will enable you to make an informed decision as to which option you wish to follow.
At Business Insolvency Helpline we offer:
Advice offered to Leeds-based professionals, businesses and firms

A clear assessment of your option before a formal insolvency process begins

Calm and efficient resolution of insolvency issues
Business Insolvency Helpline is here to help and advise clients to take the best possible route when they find themselves underperforming. Our clients are widely varied and range from individual professionals to medium sized companies across the UK.
For any firm or individual facing the possibility of insolvency in the Leeds area we are a locally based Insolvency firm, that can advise you on how to deal with formal insolvency procedures correctly.
We advise on processes such as:
administration

bankruptcy

company voluntary arrangement

receivership

creditors voluntary liquidation
Business Rescue in Leeds
Our team of experts located in Leeds Yorkshire, have a wealth of experience. They are each aware of exactly what it means to relieve some of the pressure from stressed business owners.
If you need a practical introduction to the work of an experienced Insolvency & Turnaround Specialists in Leeds contact us. If it is not possible to rescue a business, we assist company directors by employing a number of tactics.
Your insolvency practitioner will be able to inform you of the best option for your business. These are three of the most common options for corporate insolvent solutions provided by our insolvency practitioners for companies and individual.  Our expertise rests in providing years of restructuring expertise for directors, stakeholders and creditors.
Each of these options has advantages and disadvantages for your business, and none are perfect for every business. Depending on your company's financial situation and viability, one of the above options may be more suitable than the others. Personal insolvency advice as well as business recovery and voluntary liquidation. 
Our main goals
As leading insolvency specialists to small and medium sized businesses across England and Wales we have had great success year on year turning business around and preserving jobs and personal wealth. Our network has grown and to degree that we can offer outstanding business solutions that maybe needed in a distressed situation. With our outstanding team of professionals we hope to resolve most problems with business debts and insolvency.
Our success is down to the understanding the challenges and problems that people face when working to build a successful business. A free initial consultation is offered if your company is registered in England. The meeting can be held at your head office or at your accountants registered office.
Our number one priority is to turn a business around, save jobs and hopefully giving you a second chance. Insolvency maybe one option, an injection of funding, or a plan is made for the distressed business to trade out of its situation. All options are placed on the table and explored.
Leeds office address; 
Oxford Chambers
Oxford Road
Guiseley
Leeds
LS20 9AT
Frequently asked questions
Do I need an insolvency practitioner in Leeds
You can use an insolvency practitioner from anywhere across the UK, we are local and understand local issues. This means we can hold face to face meetings and react quicker for Leeds based businesses.
Insolvency Leeds do you have a local office?
Yes we are based in : Oxford Chambers Oxford Road Guiseley LEEDS LS20 9AT
Insolvency practitioners near me
Yes we have a number of regional offices across the UK, so there is a good probability one is near you.
What is the cost of Insolvency
This is dependent on what is needed, it may be a personal issue or a corporate issue, to get a confirmed cost, simply give us a call.