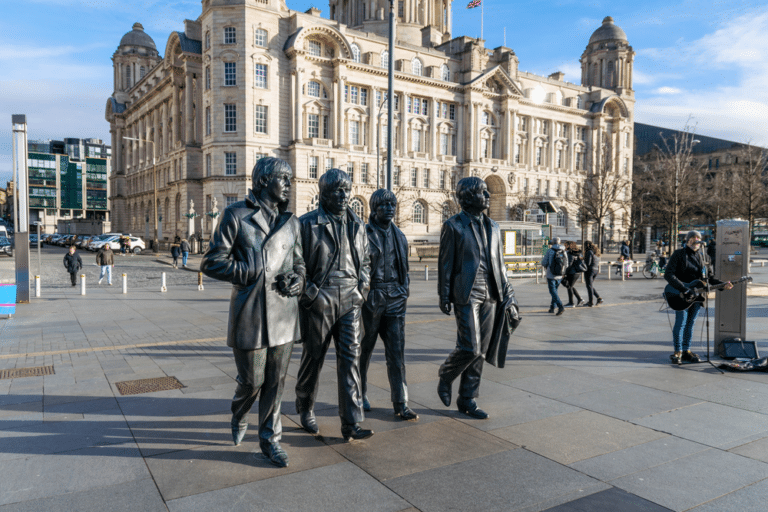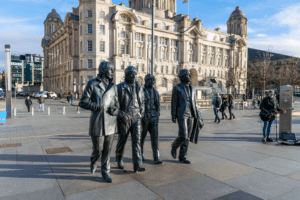 As insolvency practitioners in Liverpool we as everyone else across the county have realised 2020 truly has been the year of monumental challenges for businesses all around the world, for every business section.
However, this dreadful year is finally coming to an end and we may actually be on the brink of more positive times throughout 2021.
Liverpool is one city that has been heavily affected by the virus, although it has been put into Tier 2 rather than Tier 3 during this late stage of the UK lockdown, which came as quite a surprise to many, but will ultimately likely help the city in the long run in terms of its economy health levels.
Insolvency Specialists Liverpool 
The Coronavirus pandemic has led to an astronomical amount of business closures, both on permanent and temporary levels. Liverpool is a much beloved place in England, home to huge footballing sides, birthplace of The Beatles and a city of great history and culture. This is why we cannot let the local businesses that give the city the huge heart it has simply fade away.
Almost all company face challenges at some point, but more so now during the pandemic. Where businesses are facing cashflow problems or struggling to pay the bills on time, it maybe the time to call in professional help.
Companies that are in distress, need to seek advice sooner rather than later, this allow a wider range of options available to it. Should the business is technically insolvent as per the insolvency test, the fact is that it is illegal to continue trading, therefore seeking professional advice will safeguard the directors and shareholders position.
As leading company recover specialists we are able to advise you on the right steps to take as a director or owner of a business. The team have a wealth of legal and financial qualification across all areas we operate within, whilst offering all of the required legal guidelines while providing cost-effective and timely guidance.
Liverpool-based licensed insolvency practitioners 
Are you wondering what action you should take if you discover that your business is about to become or has already become insolvent? Keeping a company afloat in Liverpool can be extremely difficult, due to it being one of the hardest areas for ventures to grow and compete, thanks to the competition and high commercial costs. Our office is located just outside the city centre, we offer free and regulated advice with you would expect from a licensed practice for companies suffering from financial difficulties.
Confidentiality is assured and key advice is given on the protection of your personal information and financial situation. Like most turnaround firms we play a major role in working out the best solution for closing your business. If you trade as a sole trader, or are a director of a limited company we are here to help.
By reading this article, you're taking your first steps in the right direction and clearly looking for a solution to your business' money problems. Here at Business Helpline, we offer help from our team of experienced professionals, which includes licensed insolvency practitioners, whom have the knowledge and expertise to single out the financial problems within your company and stop them at their roots.
As a firm of expert licensed practitioners we have been in business for over 20 years, we have dealt with distressed businesses and individuals presenting a wide variety of situations. With support service to our clients, meeting personally with them throughout the North West area. Our services are bespoke service to clients as all issues are different, pre Covid-19 we would like to hold meetings at or near the clients' premises, or our offices whichever is more convenient.
Liverpool's leading specialist insolvency practice
The Liverpool based team of Insolvency Specialists provided debt advice to individuals, partnerships or companies a professional service, with care and empathy to guide you though this difficult time.
At Business Insolvency Helpline we provide:
Advice offered to Liverpool-based professionals, businesses and firms
A clear assessment of your option before a formal process begins
Calm and efficient resolution of legal issues
Here at Business Insolvency Helpline, we are here to help and advise clients on which is the best possible route for underperforming business. Our clients vary from individual professionals to medium sized companies across the UK.
For any firm or individual facing the possibility of insolvency, we are a locally based firm, that can advise you on how to deal with formal business rescue procedures correctly.
Liverpool Business Rescue
Our professional team in Liverpool has a mass of experience and know exactly what it means to take some of the pressure off stressed company directors. If you need a practical introduction to the work of an experienced Insolvency & Turnaround Specialists please feel free to contact us. If it is not possible to rescue a business, we assist clients by employing a number of tactics from pre pack administration, corporate voluntary liquidation to personal bankruptcy.
Your insolvency practitioner will be able to inform you of the best option for your business. These are three of the most common options for insolvent companies, stakeholders, directors and creditors:
Each of these options has advantages and disadvantages for your business, and none are perfect for every business. Depending on your company's financial situation and viability, one of the above options may be more suitable than the others. 
Still need more information about our Liverpool regional office? 
Business Helpline started to offer help and advice in 2001 and is a trading arm of Bridgestone Insolvency. We specialist in business rescue, turnaround and insolvency.
As leading insolvency specialists to small and medium sized businesses we have had great success year on year turning business around and preserving jobs and personal wealth. Our business rescue network has grown and to degree that we can offer outstanding business solutions that maybe needed in a distressed situation.  We hope to resolve most problems any business is facing with debts and cash flow issues.
How do I get in touch with a local insolvency experts near me?
You can get in contact with us via our phone number on the top of this page, or you may just with to enquire online via the enquiry form, a partner we will return you call regardless of your circumstances on the same day.
Our success is down to the understanding the challenges and problems that people face when working to build a successful business. Our Merseyside based team can help you navigate the legal and financial upheaval surrounding insolvency and find the best outcome for your business. Please get in touch for confidential advice, we offer a free consultation to directors. We are happy to meet limited company directors at their business is registered in England and Wales. 
Liverpool Office Address:
1 Mann Island,
Liverpool,
Merseyside
L3 1BP