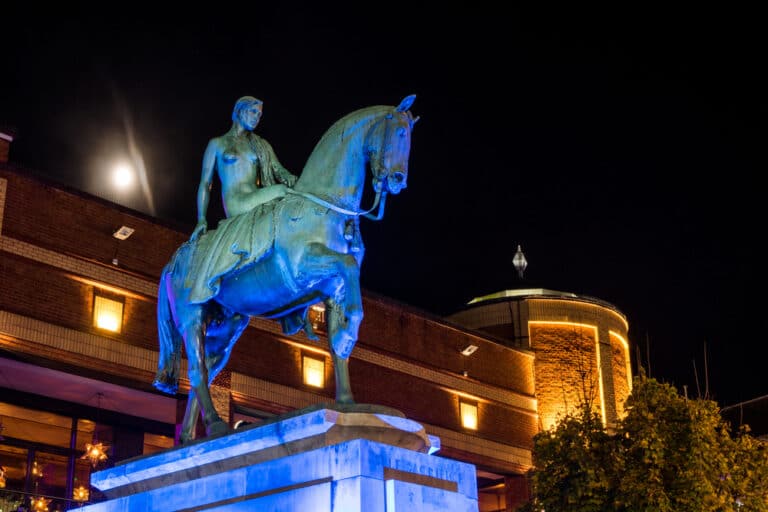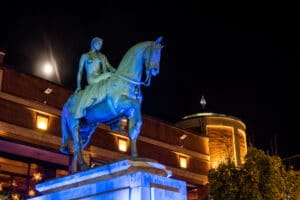 As leading insolvency practitioners in Coventry as per everyone else we are hoping 2021 is set to be a fresh new start for businesses all around the globe, so if you're a small business owner based in Coventry, now really isn't the time to go giving up on your business venture
By actively seeking out the help your small firm needs in regards to insolvency proceedings, you have the chance to turn its luck around and head forward into a brighter future. If as a company director you find that your business is facing financial distress or you maybe considered insolvent, rescue of the business maybe possible if action is taken at an early stage.
Our team of experts are qualified to deal with any UK corporate business, we have an excellent reputation and a proven track record in business recover around Coventry and the Midlands.
Get the help your Coventry business needs
Directors of a limited company have a legal responsibility to seek out professional advice if you believe your company may be destined to go through the insolvency process, The approach we take is to support directors though this difficult time.
By reading this article, you're taking your first steps in the right direction and clearly looking for a solution to your business' money problems. Here at Business Insolvency Helpline, we offer help from our team of experienced professionals, which includes licensed insolvency practitioners, whom have the knowledge and expertise to single out the financial problems within your company and stop them at their roots.
There is rarely an easy way to deal with serious financial difficulties, but confronting the issues and understanding the options is the first step towards finding a workable solution. We have many years of unrivalled expertise in these areas and we deliver clear guidance to directors facing the stress of seeing their company come under increasing pressure from creditors.
Our team of liquidators can offer expert specialists advice whether you are facing short-term cash-flow issues or a far more serious, long-term escalation of financial distress. Every company scenario is different and an insolvency practitioner can talk with your, free of charge, to ascertain the business's current situation and a potential way forward.
We offer a wide range of solutions, meaning there's a high chance we can find the perfect needs for your individual set of circumstances for both personal insolvency and business.
How can Business Insolvency Helpline help?
Our team Business Insolvency Helpline have many years of experience in a wide range of financial matters and have developed brilliant working relationships with creditors ever since we started out. Our wide-ranging list of financial solutions ensures you that we'll always offer the best advice for your business's needs. We fully understand that each business is different and therefore, each come with their own set of unique needs.
Because we value our customers and thrive on the positive relationships we build with them, we guarantee never to recommend any solution unless we feel it is exactly what your business needs, regardless of the potential fees we would earn from it.
Business Insolvency Helpline gives businesses the help they need as licensed and regulated to act on your behalf to carry our business recovery.
We can help you if:
You're experiencing cash flow issues and building up debt as a result
You're creditors are applying pressure and becoming less flexible
You feel uncertain about the future and don't know where to turn for reliable advice
Whatever the size or nature of your firm, Business Insolvency helpline can help you look at your situation objectively and the potential options that are available to you. Our initial focus will always be to try to rescue your business. If you're in a difficult position financially, it may not be long term.
Locally based will assist and help you to understand if the company is still commercially viable. As soon as problems with cash flow start to appear, it is time to speak to the experts for advice. More options to rescue the business can be available if you resolve the problems quickly.
Businesses and individuals face financial difficulties for all sorts of reasons, and it's not uncommon. The reality is that when you appear to be struggling with paying creditors on time through insufficient cash flow, accessing sound advice can equally become difficult.
The riskier your company is, the greater the chance that you will face very high interest rates from creditors. Our Insolvency Practitioners are licensed and regulated like their colleagues throughout the UK are qualified to advise clients on all insolvency matters.
If, after a thorough evaluation of your situation, the conclusion is that the company needs to be closed, we will identify the right option for you allowing your business to clear debt, saving jobs and recover and restart.
Business Recovery Coventry
Business recovery can only be delivered by an insolvency practitioner, their first objective will be to rescue your business and return it to profitability. This can be effected in a number of ways, depending on your company's individual circumstances and the level of debt owed.
You may have heard the terms 'business rescue' and 'business recovery' – the services associated with these terms include sourcing new funding, restructuring a company's affairs including assets and debts, and entering formal insolvency solutions such as a Company Voluntary Arrangement or company administration.
Business Debt Advice – options available to you
Company Voluntary Arrangement (CVA)
If your company is currently struggling with cash flow issues, but you believe your company has a viable future, a CVA may be a suitable solution for you.
Your business can continue to trade, with all existing Directors remaining in control

Writes off all debt the company can no longer afford to pay off

Ends all legal action including winding up procedures and CCJs

Cash flow pressures are eased

Within five years the company will usually be cleared of all unsecured debts
Creditors' Voluntary Liquidation (CVL) 
A CVL will be the only course of action appropriate for your business if it has become insolvent and can no longer trade out of its cash flow problems.
Due to the Company Director Disqualification Act 1986 dealing harshly with company directors who ignore the early warning signs of insolvency, it is vitally important that you seek advice as early as possible. This will ensure you're following all of the rules set out by that act and keep you out of legal trouble.
Ensures all legal obligations in regards to directors are met

Allows the business to formally end, then cease to trade

Insolvency Fees are often as little as £2,500
Administration Orders 
An alternative to liquidation is often the administration procedure, which focuses on the primary purpose of ensuring the survival of a company. If the entire business cannot be saved it will act to at least save part of its operation.
Allows you to avoid liquidation or receivership

Offers you legal protection from any creditors while a restructuring plan is worked out

Your business will be able to keep trading while it works out its plan

The main purpose is the survival of your company or at least part of its operation
We offer the help your Coventry-based venture needs
At Business Insolvency Helpline, it is our sole focus to help business owners, directors and entrepreneurs restore and turnaround the fortunes of their companies. As leading insolvency practitioners in our field we provide a complete business rescue and turnaround service. We aim to ensure our clients get a second chance.
Our goal is to save distressed small and medium sized businesses. We make use of insolvency tools such as CVAs agreements with creditors. This insolvency process allows a company to repay debts over a period of time. A well planned CVA is often enough to give a company the breathing space it needs to survive.
Whatever your situation or the size of your company, we are here to help you find a route to a stronger financial position and a more sustainable future. Call us directly today to arrange a free initial consultation at our Coventry office or simply contact us via the online enquiry form from the website, once received an insolvency practitioner will return your call.  
If your limited company is registered in England and Wales, we can hold the free initial consultation at your accountants office, or your registered office please feel free to get in touch and one of our insolvency practitioners will talk you though a business rescue plan.
Coventry office:
3 Warwick Rd,
The Quadrant,
Coventry
CV1 2DY