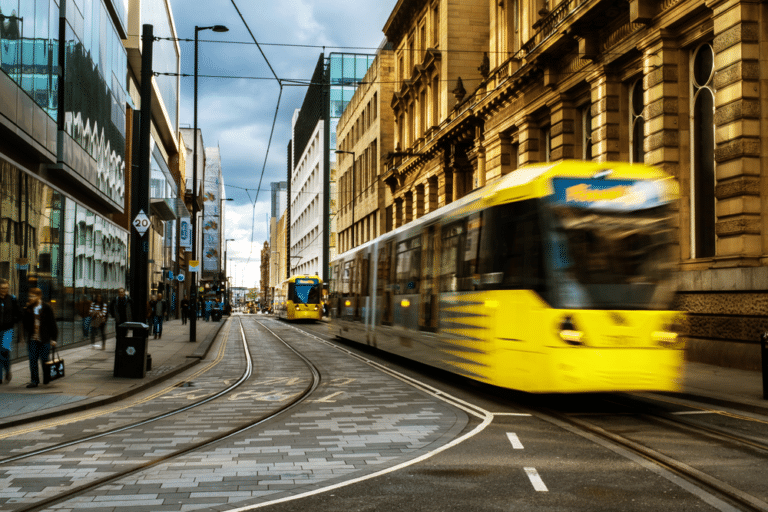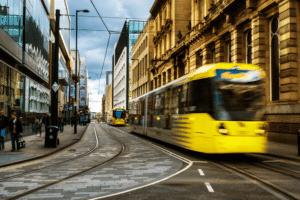 We are a firm of Manchester based licensed Insolvency Practitioners who specialise in providing small companies in  North West with solvent and insolvent solutions. 
Our expert team has over 30 years' experience in the insolvency sector, working for local, national and international firms. Combined, we have been working with small companies for over 49 years, so we are confident we have the expertise you need.
If you're the owner of a limited company that is in distress, on the brink of insolvency, or looking for advice about different stages of the insolvency process, you're doing the right thing by reading through this article.
You're taking the first steps to successfully turning around your business venture, but you still need some guidance and assistance to ensure you continue down the correct path.
Insolvency Helpline Manchester
If you need support with your distressed business or help handling your company's debt then Insolvency Helpline could be the answer. What do you do when your company isn't working? When creditors are banging on the door, the HMRC has not been paid and your employees are asking about payroll it can seem like the end of the world.
Even though you might not realise it right now, you still have options. Our local office in Manchester is here to support you though these difficult times, with a licensed insolvency practitioner near you.
Creditors voluntary liquidation manchester
Our professional team in Manchester has a mass of experience and know exactly what it means to take some of the pressure off stressed company directors. If you need a practical introduction to the work of an experienced Insolvency, Restructuring & Turnaround Specialists in Manchester and the North West contact us. If it is not possible to rescue a business, we assist clients by employing a number of tactics. You may have personal insolvency or corporate financial challenges requiring informed insolvency advice. We offer insolvency solutions to creditors, shareholder or anyone that is professionally involved with those facing financial cash flow difficulties.
Your insolvency practitioner will be able to inform you of the best recovery option for your business. These are three of the most common options for insolvent companies: Voluntary Liquidation – Administration – Voluntary Arrangements.
Each of these options has advantages and disadvantages for your business, and none are perfect for every business. Depending on your company's financial situation and viability, one of the above options may be more suitable than the others.
10-point assessment plan
By carrying out this 10-point assessment plan you'll be able to establish exactly what sort of situation your venture is in. From there you can begin to take the steps that will turn your business around and potentially save it from a winding up petition or anything else that will result in a complete collapse.
What is it that is making you worried about the situation of your venture? Be honest with yourself.

Is your company insolvent? Can the company pay its debts as and when they fall due?

If the business is insolvent this does not mean that your company or business has to stop trading today. It means that you as a director you have a legal responsibility to learn about the situation and act accordingly.

Comply a spreadsheet with all the company's debts, this creditors report will be a positive step. Include any bank loans, P2P funding, asset finance, suppliers and landlords.

Do not go on last years' accounts, take the information from up-to date creditor statements and your accountancy software if its up-to date.  This will get a clear picture of the company's financial position.

Now on a different column on the spreadsheet add all the assets the business has. Include cash in hand and at bank, stock, work in progress, debtors (those are your clients that owe you money). Also add assets such as vehicles, machinery or property.

Write down the positive stuff like good products or services, order book, promised contracts etc.

Having this information on a spreadsheet you will be able to see quickly whether there is more in the negative column than in the positive or vice versa.

Now think if the company has a good future. Assess what is required to get the business back on a safe and sound footing. Again be honest, if you see too many problems to continue then you may have to stop.

Speak to experts who can take an outside view if it viable option to go forward.
Manchester's leading specialist insolvency practice 
Our team of Insolvency Specialists in Manchester offer individuals, partnerships and companies a professional service that is delivered with care and empathy.
Help, advice and knowledge in the following areas that we offer:
Advice offered to Manchester-based professionals, businesses and firms
A clear assessment of your option before a formal insolvency process begins
Calm and efficient resolution of insolvency issues
We are here to help and advise clients on which is the best possible route for underperforming business. Our clients vary from individual professionals to medium sized companies across the UK.
For any firm or individual facing the possibility of insolvency in the Manchester area we are a locally based Insolvency firm, that can advise you on how to deal with formal insolvency procedures correctly.
Informatio

n about our Manchester-based offices? 
As a leaning Manchester insolvency practice we started to offer help and advice in 2001 and is a trading arm of Bridgestone Insolvency. We specialise in business rescue, turnaround and insolvency and we're certainly no strangers to working alongside businesses from the North West.
The earlier we're involved, the more chance we have of assisting yo
As leading insolvency specialists to small and medium sized businesses we have had great success year on year turning business around and preserving jobs and personal wealth. Our network has grown and to degree that we can offer outstanding business solutions that maybe needed in a distressed situation. With our outstanding team of licensed insolvency practitioners in Manchester, we hope to resolve most problems with business debts and insolvency by offering confidential advice nationwide to company directors. The earlier we are involved, the more chance we have of assisting you.
Call us on the phone number above for a free initial consultation if you are registered in England and Wales, or simply leave an online enquiry and a partner will return your call.
Manchester office:
82 King Street,
Manchester,
M2 4WQ