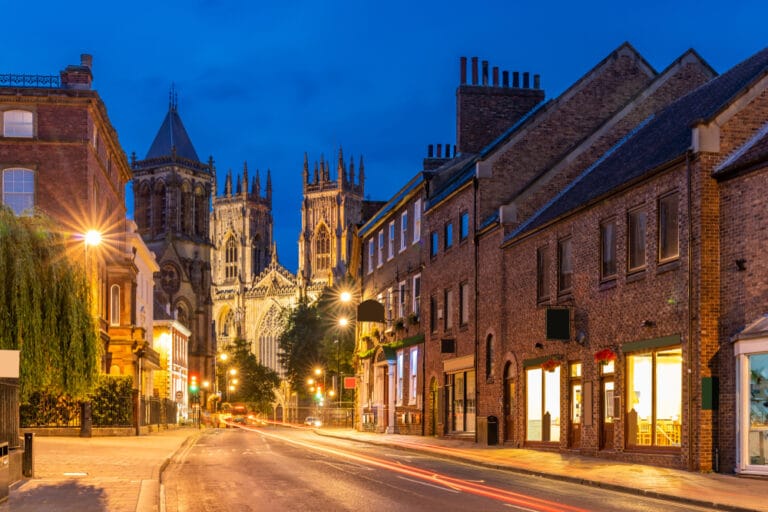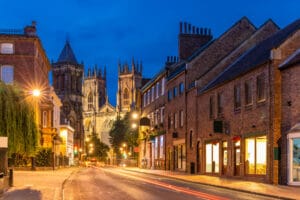 If you are a business owner within the York area and you believe that your venture has either become insolvency or is on the brink of doing so, there are certain actions you need to carry out.
As one of the leading insolvency practitioner teams in Yorkshire, we have the advice and guidance you'll need to turn your businesses fortunes around.
Keeping a company afloat is hard enough before you even get on to thinking about success and other ambitions. Many different types of business struggle in modern day York, so don't believe that you are on your own with your troubles, we can promise they will not be unique to you and your venture alone.
The very culture of York is heavily reliant on its independent business ventures, so we strive to aid as many as we possibly can during this extremely trying time.
Turnaround Help and Advice
York is a city, like many others, that has been negatively affected by the impacts of COVID-19 and the global pandemic surrounding it. Many different types of businesses in Yorkshire have struggled over the past year, since the beginning of the initial UK lockdown. Cash flow problems, temporary and permanent closures and lack of overall custom have all played a part in the downfall of many small businesses. The truth is that it has been an extremely difficult year for industries of all different shapes and sizes.
If you own a business venture that has found itself in danger due to the impacts of Coronavirus, it may not have to be the end of the road for you. However, simply ignoring your debt problem won't help to make it go away, so you need to look for an actual solution. Plus, if you're a director of a limited company, it is your legal responsibility to seek out professional advice if you believe your company may be destined to go through the insolvency process.
Company Insolvency in York
Company insolvency is when a company is not able to pay its debts or other outgoings on time or in full. In many ways company insolvency can be seen as bankruptcy for businesses based in Yorkshire. A company is classed as insolvent when its liabilities (or debts) outweigh its assets; or when it can no longer meet its outgoings as and when they fall due, if you are worried about this take a look at our insolvency test.
Insolvency is a dangerous position for a company to be in, a number of cases it does not necessarily mean that the company is beyond rescue and liquidation is the only route. There are a number of business rescue and recovery options which could help turn around the company's fortunes and put it back on the road to restructuring with our specialist insolvency services.
If you are concerned that your company may have an insolvency issue, or is heading that way, the first thing to do is to seek expert advice from a local licensed insolvency practitioner at the earliest possible opportunity. We understand that it may not be the best experience for business owners, but our friendly experts are here to help. The corporate recovery and insolvency team will be able to talk you through the various options and suggest the most appropriate solution for your company if you are suffering creditor pressure.
York Business Rescue
Having many years' experience liquidators have amassed a wealth of experience and know exactly what it means to take some of the pressure off stressed company directors suffering financial difficulties. One huge challenge firms are continuing to face is the threat from HMRC for unpaid VAT, PAYE and Corporation tax.
HMRC have started to get aggressive in their collection of unpaid tax and have started procedures to use winding up petitions. These are a way to force liquidations on a company, in the pursuit of unpaired taxes. If you have received a letter stating this action will take place, then please contact us urgently.
A licensed insolvency practitioner will be able to inform you of the best option for your business. The three most common rescue options available for distressed businesses and insolvent companies are a creditors voluntary liquidation, prepack administration and voluntary arrangements. 
Each of these options has advantages and disadvantages for your business, and none are perfect for every business. Depending on your company's financial situation and viability, one of the above options may be more suitable than the others.
Recover your business and turn it around
Business Insolvency Helpline has been providing help and advice since 2001 and is a trading arm of Bridgestone Insolvency. We specialise in business rescue, turnaround and insolvency. As leading insolvency specialists to both small and medium sized businesses we have had great success year after year turning business around and preserving jobs, as well as personal wealth.
Our network has grown and to degree that we can offer outstanding business solutions that maybe needed in a distressed situation. With our outstanding team of licensed insolvency practitioners in our regional office, we hope to resolve most problems with business debts, cash flow problems and insolvency regardless if they are corporate and personal financial issues. We have dealt with distressed businesses and personal insolvency issues in wide variety of situations.
A turnaround service is available to our clients, meeting personally with them throughout the York city area. Our services are bespoke service to clients as all issues are different, pre Covid-19, with our proposal being a meeting at your registered office, near the clients' premises, or our head office whichever is more convenient. We are happy for you to bring your accountants or advisory professionals to any meeting that may take place.
Contact our York regional office
Our success is down to the understanding the challenges and problems that people face when working to build a successful business. If you require professional and independent advice our local office can assist with support and a consultation.  Our licensed insolvency practitioner has a wealth of experience in all aspects of insolvency and corporate restructuring and is on-hand to discuss your state of affairs with you.
Our York-based team can help you navigate the legal and financial upheaval surrounding insolvency and find the best outcome for your business in the confidence that we are regulated in England and Wales to deal with your business rescue.
York Office:
Tower Court,
Oakdale Rd,
York
YO30 4XL