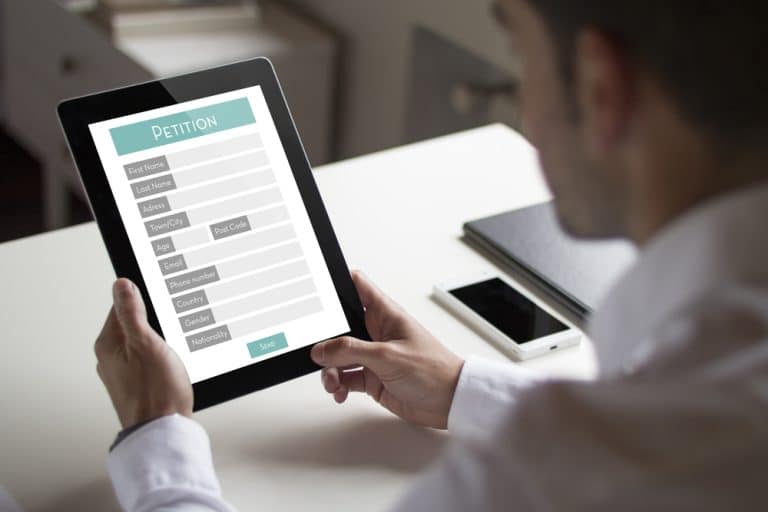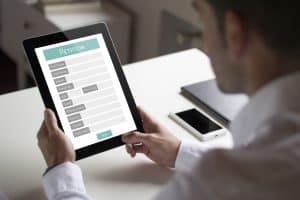 A winding up petition is a legal document that is filed in court in order to have a company "wound up" or dissolved. This means that the company's assets will be sold off and the proceeds used to pay the company's debts, but how can you stop one?
The petition can be filed by a creditor, such as a supplier, who is owed money by the company. It can also be filed by the company itself, if it is insolvent and cannot pay its debts.
There are several ways how to stop a winding up petition from being issued. The first is to reach an agreement with the creditor who has filed the petition. This could involve paying off the debt in full, or entering into a payment plan. If an agreement cannot be reached, it may be possible to dispute the debt.
This could involve providing evidence that the debt is not actually owed, or that it has already been paid. Another option is to file for bankruptcy. This will automatically stop any winding up petitions from being issued, and will give the company time to restructure its finances.
Finally, it may be possible to negotiate with HMRC to postpone or cancel any unpaid tax debts. This could give the company the breathing space it needs to get back on track financially
What is a winding up petition
A winding up petition action that a creditor can take to recover money owed via the court system. If successful, it will result in the compulsory liquidation of the indebted company.
The following shows a breakdown of the petition process:
A creditor has made several unsuccessful attempts to recover money owed. The credit needs to issue a statutory demand or a County Court Judgement (CCJ).

The creditor needs to instruct a solicitor who will petition the High Court to have the company liquidated in the hope of receiving payment.

The petition is served on the company at its registered address and advise the hearing date.

Seven days following the issue of the winding up petition, the petition will advertise it in the London Gazette. The notice will also alert the company's bank, other creditors.

Eight to ten weeks after the issue of the petition, the court hearing is sat. This will determine whether the company will be liquidated, or request an adjournment.

If the order is granted, the Official Receiver (OR) will wind up the business by liquidating its assets and investigating the conduct of the director(s).
What to do if you receive a winding up petition?
If you receive a winding up petition the first thing you need to do is seek help from a licensed insolvency practitioner or solicitor.
If you are a company director and you receive a winding up petition this can be a very stressful time. The first thing you need to do is to take legal advice. If the debt is not disputed then you need to try and come to an arrangement with the creditor to pay off the debt.
This can be done by negotiating a payment plan or by offering to pay a lump sum. If you are unable to reach an agreement with the creditor then the next step is to make an application to the court for a 'stay of execution'.
This will give you more time to raise the money to pay off the debt. If you are still unable to pay the debt then the company will be wound up and your assets will be sold off to repay the creditors.
How to stop a winding up petition becoming a winding up order
In order to stop a winding petition becoming a winding up order you need to seek professional help first. At this late stage there are still several options available to you throughout the winding up process. However, the method you use to stop a winding up petition depends on where you are in these proceedings.
Here are the following:
1. Communicate with your creditors
Facing financial difficulties can be a daunting and stressful experience. However, it is important to remember that you are not alone. Many people struggle with money problems at some point in their lives, and there are organisations and individuals who can help. One of the most important things you can do if you are having difficulty paying your bills is to communicate with your creditors.
Let them know what is happening and explain why you are having trouble making payments. Many creditors are willing to work with you to come up with a payment plan that suits both parties. If you are honest and open about your situation, you will find that most creditors are willing to help. So don't be afraid to reach out for help; it could make all the difference.
2. Don't ignore their requests for payment
Requests for payment from creditors shouldn't be ignored. When you ignore a request for payment, the person or company who is owed money may take legal action against you. This could result in a judgment being entered against you, which could affect your credit score personal and make it difficult to get a loan in the future.
Additionally, the amount owed may increase if interest and late fees are added to the original debt. If you're having difficulty making ends meet, it's important to reach out for help rather than ignoring the problem. There are many resources available to assist with financial hardship, and ignoring requests for payment will only make the situation worse.
Often creditors will serve a statutory demand on the debtor to try to provoke payment. This gives you 21 days to:
Pay the demand in full

Negotiate payment terms

Take insolvency action

Apply for an injunction
A CCJ can also be used to recover debt by a creditor. You will have 14 days to respond to the court, you will need to pay the amount in full or offer evidence that claim is in dispute. If you fail to do either of these then a CCJ will be filed on your company's credit report for six years which will affect its access to affordable finance.
In both these situations, it's best to take professional advice. This will help you stop a winding up petition before its even begun.
Petition has been issued, but has not been published in the Gazette
If you have received a petition, but it has not been published in the Gazette, you have a few days to ensure you can seek professional advise. Once it is advertised, it will become public knowledge, your bank may freeze your accounts and you'll have to cease trading. Other creditors may join the petition and this announcement could damage your reputation.
Ways to stop a winding up petition before its advertised in the London Gazette
If you wish to stop a winding up petition before it has been advertised in the London gazette, you will need to do the following:
Pay the creditor(s) in full
If you have the monies, you will need to pay the full amount you owe to the creditor(s) who issued the petition. You will also need to pay the the petition to court (approximately £2,000 including solicitor's fees).
There are a number of ways a business can raise finance to pay of petitioning creditors such as Invoice Finance or a business loan.
Dispute the debt
One option is to dispute the debt. This means contacting the company or individual you owe money to and explaining why you believe you do not owe the debt. This can be a tricky process, and it's important to do your research before taking this step. However, if done correctly, it can be an effective way to get out of debt.
Debt is a tricky thing. On one hand, it can be incredibly helpful in times of need, allowing us to purchase things we otherwise couldn't afford. On the other hand, it can be very easy to fall into the trap of debt, and it can be difficult to get out. If you find yourself in a situation where you're struggling to make your debt payments, it's important to remember that you have options.
If you are disputing the debt ensure you have evidence and don't try to try to mislead the court, you may face severe consequences.
Enter administration
Pre-pack or traditional administration will put a halts to all legal action against a company. The administration moratorium will stop creditors from pushing to winding the company up and allows you time to explore restructuring options. Administration is the process of managing the financial affairs of a company that is unable to pay its debts.
This may involve appointing a receiver to take control of the company's assets, negotiating with creditors, and ultimately liquidating the company. The goal of insolvency administration is to pay off the company's debts and distribute any remaining assets to its shareholders.
Company Voluntary Arrangement (CVA)
A Company Voluntary Arrangement (CVA) is a type of business IVA, it allows a payment plan to be legal set up and repayment made over a five year period. You creditors will vote on the proposal and it will require at least 75% to vote in favour to ensure it passes.
You may wish to informally arrange a payment plan with credits but its not legally binding, more creditors may come forward and 'take over' the petition to recover their own debts.
Request an adjournment
You may wish to request an adjournment of the hearing by making an application to court to adjourn or cancel the hearing. A statement will need to be filed explaining why you request an adjournment. Make a suggestion that: 
An insolvency profession is reviewing the business in a view to suggest which restructuring methods might work best

You are raising funds to pay off the debt in full
The petition has been advertised
Once the petition has been advertised in The Gazette, there are still options available to the company, these are:
Disputing the debt

Organising a CVA

Moving into administration

Applying for an adjournment
You can also apply for a Validation Order. The Validation Order will not stop the winding up process, it does unfreeze the company's bank accounts and allows wages and some bills to be paid, or simply release cash flow to pay off your debt in full
At the Court hearing
At the court hearing you will need to demonstrate that the company is not insolvent and can pay its creditors or a winding up order will be made. Evidence  will be needed to support this as well as assistance from an IP or legal professional.
Options after the winding up order has been made?
Once a winding up order has been made, this will start the compulsory liquidation process. In order to stop this process you will need to work quickly to suspend the action.
You can apply for the following actions to stop your company being liquidated:
Rescission order – You will need to demonstrate that the company can pay or that you are unable to attend the hearing, this is so a new hearing date can be set and the judgement is rescinded
Administration order – This will allow an IP to be appointed who can moving the company into administration and override the winding up order.
Stay of proceedings – Will pause the winding up process by allowing a CVA to be negotiated with creditors. The court has the power to permanent order a stay of proceedings in these instances.
In all cases it is best to avoid a winding up petition if possible. Where a petition is severed there are several ways you can prevent a winding up petition from liquidating your company. You need to understand the options that are available and seek expert advice and acting quickly to prevent serious ramifications.
Please get in contact if you need advise on a winding up petition or compulsory liquidation.