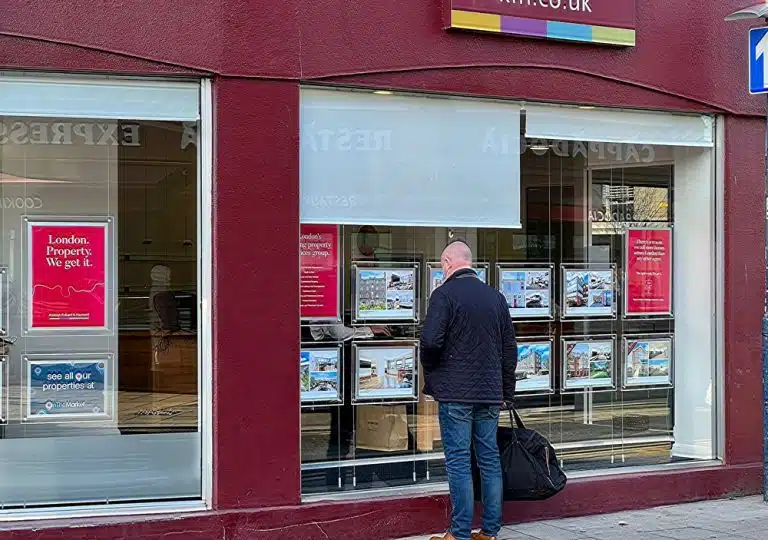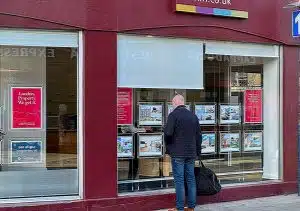 In the challenging landscape of today's property market, estate agents are seeking essential insolvency advice to navigate the troubled waters.
As the industry grapples with underperformance and the economic uncertainties that have come to define the times, estate agents are instead turning to financial experts for financial distress consultation.
Providing crucial insights and strategies to help agents weather the storms of insolvency, guiding them through the intricacies of debt management and restructuring.
With the help of such debt restructuring guidance, estate agents can explore viable options for safeguarding their businesses and financial stability amidst the turbulent property market conditions.
Closing down your struggling estate agent business
Closing down your struggling estate agent business can be a challenging and emotional decision. When faced with financial difficulties and persistent underperformance, it's essential to seek professional advice and consider your options. If your business is struggling, experts can help you close it while reducing debts.
Moreover, they can help with liquidation planning, making sure to conduct the process in compliance with all legal requirements. This meticulous approach can help mitigate potential legal issues and protect your interests during the closure of your estate agent business.
Making the decision to close down is never easy, but with the right support and strategic planning, you can navigate this difficult process with greater confidence and security.
Embracing a strategic pathway, many entrepreneurs find that a Creditors' Voluntary Liquidation (CVL) emerges as the optimal solution.
Incorporating a CVL into your business strategy offers a multitude of benefits:
By choosing a CVL, your business can address its debts, ensuring compliance with legal standards and due diligence.
Adherence to Legal Requirements: A CVL ensures the fulfillment of all legal obligations, underscoring the responsible and transparent approach to concluding your business affairs.

Fresh Horizons: This formal procedure paves the way for a fresh start, allowing you to venture into new business opportunities and explore uncharted territory.

Regain Control: With a CVL, you can restore control to your capable hands, enabling you to make informed decisions and manage the liquidation process more .

Immediate Relief: One of the most significant advantages is the immediate relief from the pressures exerted by creditors, affording you the space and time to navigate the dissolution of your business with greater peace of mind.
What are the causes of estate agent insolvencies?
The following multifaceted factors lead to estate agent insolvencies as primary contributors:
Intense Market Competition: The landscape of estate agency has seen a significant shift, with the emergence of online-only sellers offering fixed fees for property marketing. This new breed of competition challenges the traditional commission-based revenue model of estate agents.
High Street Saturation: The presence of numerous estate agencies on the high street has led to market saturation, intensifying competition and making it increasingly difficult for individual agents to stand out and thrive.
Declining Property Sales: Over the past decade, the property market has witnessed a substantial decline, with property sales plummeting by 32%. This dwindling demand directly affects an agent's ability to generate income through property transactions.
Upcoming Letting Agent Fee Bans: The impending bans on specific types of letting agent fees are poised to disrupt the status quo. As these fees are eliminated, estate agents will be compelled to recover costs from landlords, introducing a new layer of financial complexity.
The combined impact of these factors not only diminishes an estate agent's income sources but also places them in a precarious position, where they must adapt to evolving market conditions while contending with the impending challenges brought about by regulatory changes.
This confluence of circumstances has heightened the risk of insolvency within the estate agency sector.
How can we avoid insolvency?
To safeguard against insolvency, the crucial pivot is adapting to the ever-evolving market dynamics. Traditional estate agency structures, characterized by multiple offices and substantial staff counts, are no longer competitive in a landscape dominated by online-only sellers.
Here's a roadmap to steer clear of financial turmoil:
Embrace Modern Technology: Cater to the contemporary clientele by integrating technology into your operations. Consider incorporating 360-degree virtual property tours, using apps like Google Maps to highlight local amenities, and transitioning to an online-only business model. Automated criteria searches with buyer alerts, as well as the use of drones for enhanced property photography, can significantly enhance your market appeal.
Reduce or Eliminate Office Costs: The conventional reliance on expansive showrooms in high-cost city centers is no longer aligned with the preferences of today's homebuyers. The majority of property transactions, including the signing of contracts, take place online. Adapt your office model by downsizing and relocating to cost-effective units, possibly away from city centers. Embrace flexible work arrangements that may include remote work to streamline your operations.
Transparent Cost Structures: In the aftermath of the controversy surrounding letting fees, transparency in cost structures is paramount. Avoid hidden costs and overcharging. If you need to levy an administration fee, ensure it's clearly delineated from the actual cost of services rendered. In an evolving market, honesty about pricing can set you apart and build trust with your clients.
As you adapt to these modern strategies, it's vital to stay ahead of market changes and ensure your business aligns with the expectations of your target audience.
The real estate landscape is evolving, and estate agents must evolve with it to remain competitive and financially secure.
Need further help?
We have helped estate agents successfully turn their business around since 2010 during the last recession and financial crash, so we have a number of years experience within this sector.
Should your business be starting to suffer due to the present economic impact within the UK due to rising interest rates slowing down the housing market, make contact today to talk about your options on 01246 912052, or simply complete an online enquiry.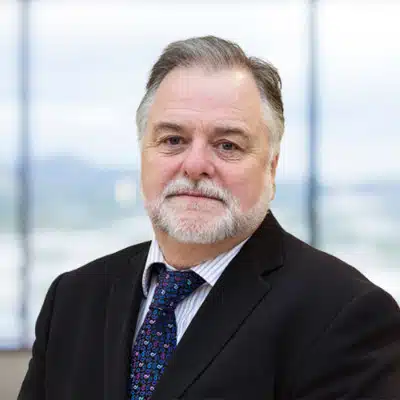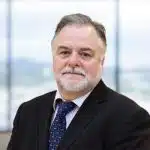 With over three decades of experience in the business and turnaround sector, Steve Jones is one of the founders of Business Insolvency Helpline. With specialist knowledge of Insolvency, Liquidations, Administration, Pre-packs, CVA, MVL, Restructuring Advice and Company investment.