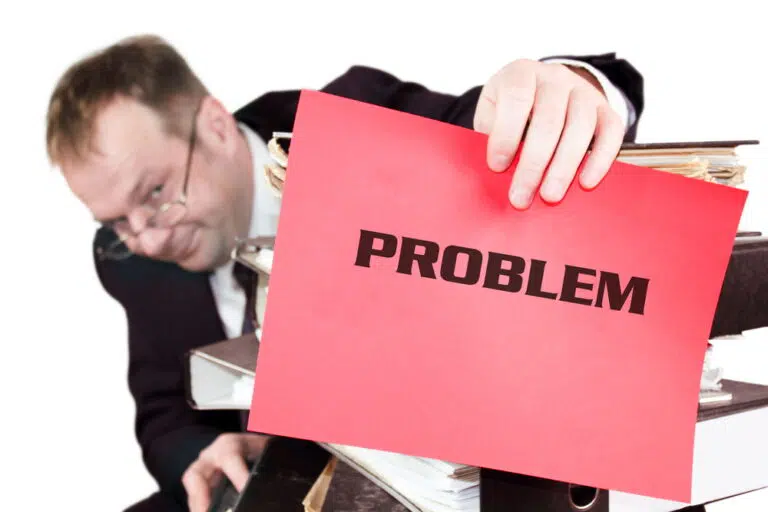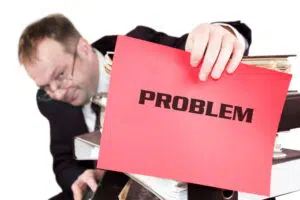 If you've been a director of a company that has gone into liquidation and you wish to reuse your old company name or trading name you may need to apply to court to ask permission or you will be in beech of Section 216 & 217 of the insolvency act.
The act will restrict your involvement with companies with the same or a similar name in the future.
It is very important to be aware of these laws as contravening them is a criminal office punishable by prison, fines or both.
Regrettably, the Insolvency Act 1986, specifically Section 216, restricts the utilization of limited company names after they've been liquidated.
This provision is in place to safeguard the financial interests of both creditors and the general public. It's pertinent to note that this rule covers any company name that was in use for the 12 months prior to the liquidation.
Can you keep a limited company name after liquidation?
Yes, it is possible to retain the name of a limited company after the process of liquidation, but this process is subject to specific legal provisions outlined in section 216 of the Insolvency Act.
Section 216 is designed to prevent individuals who were directors of a company that has entered liquidation from using a similar or identical company name to carry out similar business activities, thus potentially misleading creditors and the public.
Under section 216, individuals who were directors of the liquidated company are restricted from being involved in a company with the same or a similar name for a period of five years, unless they have obtained permission from the court or the company's creditors.
This measure aims to uphold transparency and protect the interests of creditors. Therefore, while it is possible to retain a limited company's name after liquidation, it must be done in compliance with the regulations set forth in section 216 of the Insolvency Act.
What is Section 216?
Section 216 of the Insolvency Act 1986 makes it illegal for any person who was a director of a limited company at any point in the 12 months before that company went into liquidation to be involved in another company with the same or a similar name for a period of five years.
These laws also apply to shadow directors (those acting in the role of directors who are not formally appointed as such).
When is a name is prohibited?
Section 216 of the Insolvency Act 1986 places certain restrictions on a person who was a director or shadow director of a company (the liquidating company) at any time in the period of 12 months prior to that company's insolvent liquidation (the 12 month period).  
Except with the leave of the court, such a person shall not at any time in the period of 5 years beginning with the date of liquidation of the liquidating company:
be a director of any company that is known by the 'prohibited name'

be concerned in the promotion, formation or management of any company under a prohibited name

in any way be concerned or take part in the carrying on of a business carried on (otherwise than by a company, such as a partnership or sole trader) under a prohibited name
For the purposes of Section 216, a name is a prohibited name if:
it is a name by which the liquidating company was known at any time in the 12 month period

it is a name which is so similar to such a name as to suggest an association with the liquidating company
References in Section 216 to a name by which a company is known are to the name of the company at that time, or to any name under which the company carries on business at that time. The restriction therefore does not apply only to registered names. Whilst it is possible to re-use the same or similar name of a liquidated company it can ONLY be re-used if one of the "exceptions" set out below applies.
For example, Should ABC Haulage Limited had entered into insolvent liquidation, only for a new business to be set up by the same management team operating as ABC Haulage (Bristol) Limited, this will be caught by the restriction.
Equally if ABC Haulage Limited traded as Bristol Couriers if a newly created company was set up called Fast Delivery Ltd but traded as Bristol Couriers section 216 would be breached.
If none of the "exceptions" apply then you will be in breach of section 216 of the Insolvency Act 1986 and could be liable to a fine, imprisonment, director disqualification proceedings and will be "invited" by the Investigation & Enforcement Services of the Insolvency Service to change the new company name and / or resign as a director of the new company. 
All of these penalties can so easily be avoided if one of the following is undertaken or applies at the time that the "old" company goes into Liquidation; these are known as the "Excepted Cases":
Consequences of reusing a prohibited company name
Reusing a prohibited company name, as outlined by regulations such as section 216 of the Insolvency Act, can lead to significant legal and financial consequences. When individuals or entities attempt to use a company name that has been restricted due to its association with a previously liquidated business, they risk legal actions, penalties, and reputational damage.
Such actions can result in court injunctions, fines, or even personal liability for the directors involved. Additionally, reusing a prohibited company name can erode trust among creditors, investors, and the general public, damaging the credibility of the new business.
To avoid these consequences, it is crucial for individuals to thoroughly understand and adhere to the legal restrictions surrounding company name reuse after liquidation.
Are there any exceptions to the rule?
Yes, there are exceptions which apply these include:
The liquidator sells your company
When your business, or a substantial part of the business, is sold on by a licensed insolvency practitioner, you may be able to reuse the name. You must provide legal notice of the purchase to creditors of the old company within 28 days, and place an advert to the same effect in the Gazette.
You apply to the court to use the name
The directors of a successor company ('newco') apply to the court for permission – also called 'leave' – to reuse the name of the 'oldco' insolvent company. The application must be made no later than 7 days from the date of the liquidation, and leave must be granted no later than 6 weeks from that date. In order to inform the court's decision, it investigates whether the successor company has a strong financial base and a competent financial team to guide and advise it.
The name is already used by another company
If you have been director of another company with the same or similar name, often a subsidiary company, and it has been trading continuously for 12 months prior to the other company's liquidation, you may be able to retain the name. Additionally, the company must have held the name for 12 months.
Read more: Changing company name during administration
Do you Have a Potential Problem with s216?
If you're considering the liquidation of a company while retaining its name, rest assured that this is a feasible option. However, it's of utmost importance to navigate this process in a manner that aligns with the legal exemptions in place.
We proudly hold the designation of licensed insolvency specialists and possess extensive expertise in scenarios where section 216 might be applicable. We specialize in guiding directors through these intricacies to discover the most fitting solutions.
In practice, the third exemption typically offers the most viable route. Nevertheless, its successful implementation demands meticulous attention to detail to ensure all prerequisites are satisfied. This encompasses tasks such as drafting and disseminating the requisite notice, ensuring creditors are duly informed, and thoughtfully considering the timeline for assuming directorship of the new entity.
Our role is to offer adept advice throughout this journey, helping you understand and fulfill your responsibilities, ultimately safeguarding your personal interests along the way.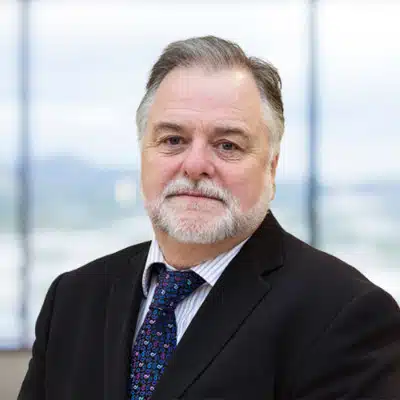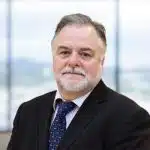 With over three decades of experience in the business and turnaround sector, Steve Jones is one of the founders of Business Insolvency Helpline. With specialist knowledge of Insolvency, Liquidations, Administration, Pre-packs, CVA, MVL, Restructuring Advice and Company investment.