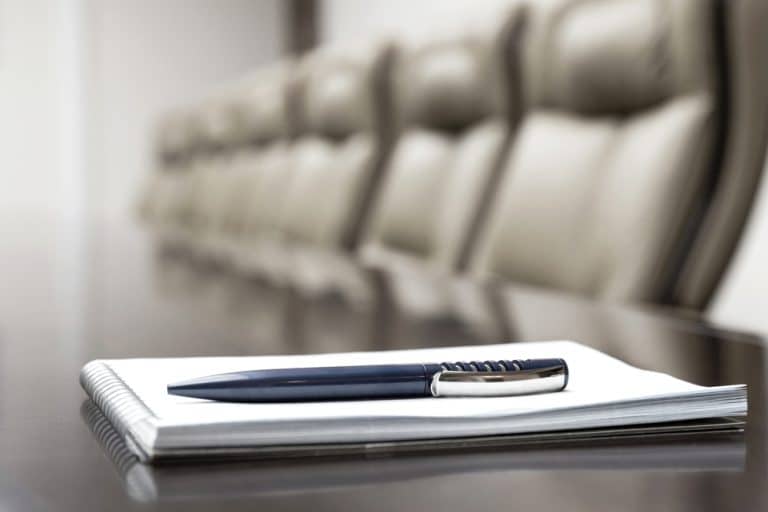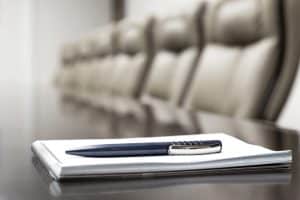 Perhaps you need help with identifying wrongful trading within your company.
If so, our expert team of insolvency practitioners can step in and provide you with the knowledge required to do just that.
Even the most experienced company directors are often confused as to what wrongful trading is, and the impact it can have on their businesses. They require further guidance on whether they are committing it and what they should do about it if they are.
If you are a director and are growing more concerned with insolvency surrounding your limited company, you need to be aware of both wrongful and fraudulent trading.
If you do not understand these concepts or fail to act on them at the right time, you may find yourself dealing with harsh consequences. This could affect your business, your own life, and your reputation.
What is Wrongful Trading?
Wrongful trading was built on the notion of fraudulent trading in the Insolvency Act of 1986. This is a far more common occurrence and not a criminal act as it is often performed unknowingly.
To ensure that you are well prepared if your company enters insolvency, we will now talk you through wrongful trading, fraudulent trading, and the differences between them.
Wrongful trading vs fraudulent trading
There are key differences between wrongful trading and fraudulent trading, so you should be aware of which one is which before proceeding down any legal routes. One carries far more serious penalties than the other; you do not want to get it wrong when it comes to these two key terms.
Wrongful trading:
According to the Insolvency Act 1986, wrongful trading refers to companies that continued to carry on their daily business trading while insolvent. It is normally a case of hoping things will improve while they only continue to get worse. Wrongful trading is different to fraudulent trading, as this is usually a case of misjudgement or directors failing to carry out their responsibilities correctly.
Fraudulent trading:
Orders of fraudulent trading are far more difficult to get hold of, as they require something known as 'the burden of proof'. Basically, you would need to be able to prove that directors have conducted business without any intent to pay their debts. Beyond this point, the court may proceed to find them guilty of fraudulent trading.
Throughout the process of winding a business up or liquidating assets, a liquidator may come across evidence of fraudulent trading and present it to a court. The evidence will need to be assessed thoroughly before any decision is made however, and this is often a lengthy process.
Pre-Pack Administration and Fraudulent Trading
Directors can be accused of a fraudulent sale during a prepack administration. Remember that the act of trading while insolvent is known as wrongful trading. Some directors have been known to trade insolvent with the intention of selling their business as a new entity, when the debt becomes too big for them to afford. This can be considered as fraudulent trading in cash where the directors have no intentions of paying their debts. In this case they would be searching for a way to have them put to one side while the prepack sale is being conducted.
Practical Law states that wrongful trading is, "A statutory offence under section 214 and section 246ZB of the Insolvency Act 1986. Once a director or directors of a company conclude (or should have concluded) that there is no reasonable prospect of the company avoiding an insolvent liquidation or, in relation to business conducted on or after 1 October 2015, insolvent administration, they have a duty to take every step which a reasonably diligent person would take to minimise potential loss to the company's creditors."
"If, after the company has gone into insolvent administration or liquidation, it appears to the court that a director has failed to comply with this duty, the court can order the director to make such contribution to the company's assets as it thinks proper".
Is Wrongful Trading a Criminal Offence?
Wrongful trading is a civil offence, and not a criminal offence, this is as per the Insolvency Act 1986 and the Companies Act 2006. Fraudulent Trading is classed as a criminal offence, it also carried a civil liability, meaning it gives a person rights to obtain redress from another person.
Fraudulent trading would be triable either in the magistrates' court or the Crown Court.
What Insolvency Practitioners will look for
The Insolvency Practitioner, who will also act as the liquidator when a business is going under, will determine if wrongful trading has taken place. Here is a list of the things they will be on the lookout for:
Not filing annual returns at Companies House

Failing to file annual or audited accounts at Companies House

Not operating the PAYE scheme correctly, failing to pay PAYE and NIC when due and building up arrears

Failing to operate the VAT scheme correctly and building up arrears

Taking excessive salaries that the company cannot afford

Repaying a director loan made to the company while other creditors were not paid

Trading while insolvent

Taking credit from suppliers when there was 'no reasonable prospect' of paying the creditor on time

Wilfully piling up debt

Taking deposits from customers when you know the product or service will not be delivered
Business Turnaround & Recovery
Business Insolvency Helpline has been providing guidance and advice since 2001, We specialise in business rescue, turnaround, and insolvency. As leading insolvency specialists to small and medium sized businesses we have had great success year on year turning business around and preserving jobs and personal wealth.
Our network has grown to such a degree that we can offer outstanding business solutions that may be required in a distressed situation. With our outstanding team of licensed insolvency practitioners in our regional offices across the country, we hope to resolve most problems with business debts, cash flow problems and insolvency regardless of if they are corporate and personal financial issues.
We have dealt with distressed businesses and personal insolvency issues in wide variety of situations.
Our services are bespoke service to clients as all issues are different, pre COVID-19, with our proposal being a meeting at your registered office, near the clients' premises, or our head office whichever is more convenient. We are happy for you to bring your accountants or advisory professional to the meeting.