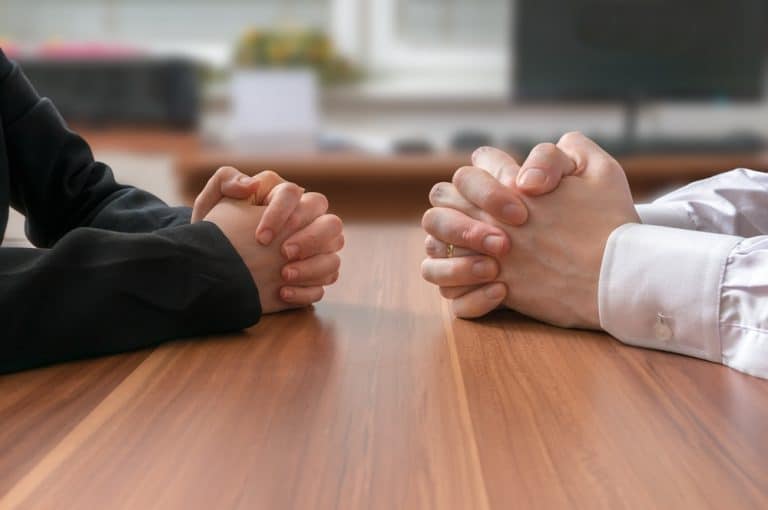 One of the main reasons a company director may consolidate their debt issues by using an IVA compared to bankruptcy is that they are still allowed to act as a company officer.
Should you have been experiencing some personal debt issues recently and have a number of creditors hounding me for repayments that I simply can't afford at the moment. There are a million other expenses piling up, and the stress has gotten to be too much.
If you are considering entering into an IVA so that I can gradually escape this debt and all of the problems that are coming with it.  You should be aware that if you file for bankruptcy you're not allowed to be the director of a limited company, but can I be a company director if I have an IVA?
An Individual Voluntary Arrangement is a formal alternative to bankruptcy, they allow more flexibility, it allows a company director to remain in their position. Equally, you can be appointed as a new company director if you have an IVA, provided there is agreement from other members and shareholders, the main importance here is to disclose your financial position to existing directors.
Can I be a director if i have an IVA
Yes you can be a director of a limited company if you are in a IVA. Being in an Individual Voluntary Arrangement does not bar or disqualify you from being a company director, it shows that you are taking your debt issues seriously. 
Directors enter into a IVA for a number of reasons, if you a company director it leaves you in a stronger position to repay the IVA then say a consumer. Whilst it's a factor that directors that are in a IVA have a greater exposure to debt than an individual that has an employed role.
How does an IVA affect directors of company
Company directors are particularly exposed to debt problems. Personal credit lines, personal guarantees, this list is endless, these are often used to build a business or to pay bills during tough trading periods. This debt exposure has only been magnified during the Covid-19 crisis since 2020. Personal tax debts for which you are personally liable in your self assessment, these can be included.
Company directors can use a variety of effective debt solutions to get their finances back under control. An IVA (individual voluntary arrangement) is one of the common debt solutions used to regain financial control.
Business bank account with an IVA
The business bank account will not be withdrawn, but the lender may pull any overdraft, obtaining credit personally may also become harder.
The maybe problems Problems if your personal and company bank accounts are held at the same bank. Should you fail to meet the terms of your IVA at any point, the bank will take precautionary action as protection from further default. This may include reviewing the existing credit arrangements and borrowing facilities for the company's account.
Should you need to open a new bank account, the best option would be to avoid the high street providers. During the application process they will check your credit file so once they are aware of your IVA they will decline your application.
The best options are those that will offer you business banking but without the need of a credit check, as they will not offer you any credit, so therefore will have no impact on your application.
Separate legal entity
Directors of limited companies show a clear divide between personal and company financial issues, this is one of the benefits of choosing this type of legal structure.
If the company starts to experience financial problems, the 'veil of incorporation' can be lifted in certain circumstances. This includes the liability for some or all company debts being placed with the directors.
This can be a particular issue for some directors if they fear accusations of wrongful trading or unfit conduct, having serious repercussions if an investigation is undertaken by the Insolvency Service following liquidation of the company.
Personal guarantees for company loans
Personal guarantees you have made for company loans should be mentioned in your IVA, these will be added as a contingent liability, and a copy of the agreement sent to the company's lender. If the company itself experiences financial problems, the personal guarantee can then be absorbed into your IVA as the issue has already been addressed.
Should you not include any personal guarantees within the IVA, you may become liable for any loans called in. That is one of the reasons why you need to appoint a professional Insolvency Practitioner to deal with all aspects of personal and company debts, as there is always a danger of them becoming entwined at some point in the future.
As an owner director of a company you will normally own the shares of your business. Such shares may have a paper value and therefore you may be concerned that your creditors would demand you sell them as part of any IVA.
This is not normally the case. You should be able to retain your shares and not include them as part of the Arrangement. You will normally rely on your company continuing to function in order to fund the IVA. Taking away your ownership of the business would not help this.
Shares that you own will normally only be at risk if they could be easily sold and such a sale would not affect your income. For example if you are a director of a larger listed PLC and could realise a cash lump sum by selling shares you have in the business.
Contact us for help
Getting an IVA is a choice to make for some limited company business owners who feel like they are drowning in debt from creditors. Even in this unfortunate time, you can still run a business. Things might change, but an IVA may help you pay off those debts so you can focus on building your business. Removing the distractions that are associated with that debt will help free you from financial uncertainty.