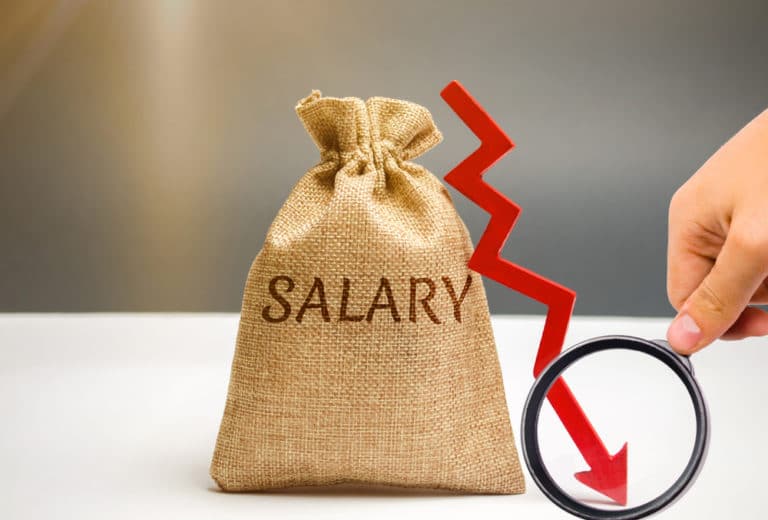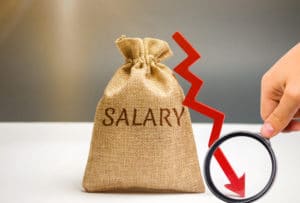 If you're a business owner in a position where you can't afford to pay your employees, you're likely experiencing your worst nightmare.
Your business, like all others, will rely on its workforce, just as the members of staff rely on it for their source of income. If you're failing to pay staff salaries, it is likely the result of cash flow problems.
This can be a difficult and stressful situation, but there are some steps you can take to manage the situation. First, try to keep communication open with your employees.
Let them know what is happening and why they may not be getting paid. Second, see if there are any other ways to compensate your employees, such as providing paid time off or offering discounts on products or services.
Finally, try to work out a payment plan so that your employees can receive their full wages over time. Remember, your employees are essential to your business, so it's important to manage this situation carefully.
We aim to guide you through the best possible options when it comes to fixing your staff payroll problems. You may have always paid people that work for you in full and on time up until this point, so you'll need to get back on track asap.
Common reasons why you can't afford to pay wages
Normally, a shortage of cashflow will lead to a business being unable to pay its staff members.
Though, if your business venture is suffering from larger underlying issues, you'll need to seek out a way to fix those problems first, which could ultimately mean your company is no longer viable and shouldn't be kept open. If you can't pay your members of staff, it is no question that you're facing major financial warning signs.
What options are available if I cannot pay staff?
The first thing that you, as a director of a company, needs to work out is whether or not your financial problems are short term, if so, you may be able to work out a quick fix solution.
Perhaps your sales figures are lower than normal due to a seasonal downturn. Though, if you have bigger problems within the companies financial structuring, it may be much more difficult for you to turn it all around.
If these deeper issues don't cease to exist, you may have to begin looking at ways to wind down the business and shut up shop on a permanent basis. This is the unfortunate outcome for many companies that are no longer able to pay their employees.
The government can step in to help pay wagers but this is not an instant fix, the process is drawn out. In order to receive government funds your business will need to be closed down, in this way all staff can be paid as well as holiday and redundancy payments rounded up. This process can take unto six weeks before staff are paid.
How can I pay my employees with no money?
If your employees are due to be paid but the company has no money, there are a number of things a director can do. Firstly contact your bank and ask for an overdraft to help and cover you over this period.
Directors can loan the business funds to cover the wages gap. If the company is running near to the pay date, it maybe possible to sell some of the companies assets to quickly raise capital.
One of the quickest ways is to call your customers explain the situation and ask if you can be paid early out of their terms. If none of these is acceptable then maybe look at the suggestions below.
Is it short term & temporary?
Your business may only have very short term problems, if this is the case, here's a few things you can do within that small time frame.
Ask staff to wait
This is definitely only a short term solution, and even though it isn't a very practical one. Do not expect staff to be happy about this or even stick around if you're asking them to wait for payment.
Though, sometimes you just have to be honest and tell them you can't afford to pay them right now, but you'll try to get it done as soon as possible. This is perhaps the worst option you can take however, as let's face it, your members of staff are working for you to earn money, no other reason will be as important to them.
Business loans
Every business owner runs into the need for working capital from time to time. But where do you go to get it, especially when your bank won't even consider your funding request?  
There is a finance solution for businesses that take credit cards & debit card payments. In fact, you could get cash from the sales you haven't even made yet.  
Business loan can inject a lump of working capital into the business, again it takes time and the process is drawn out.
Is it long term?
You may be suffering from more long term issues within your business, if so you'll need to asses your entire business model and track down the root of the issues.
Without doing this, your problems will likely be prolonged and become increasingly destructive to your company. Here's a few options for you to consider.
Is your business model viable?
If your business model could once again become viable without the debt it currently has, there are multiple arrangements which allow a company to continue trading while paying its liabilities.
Though, it is important to understand that finding the procedure that is most suited for your venture will depend on its current state.
Invoice factoring 
Invoice Factoring is a type of business finance which releases cash currently tied up in outstanding customer invoices. This business solution is ideal for helping fund expansion plans, improving your cashflow and collect payment from your customers.
There are two main types of funding options: factoring and discounting.
With factoring the factors provides both funding and credit control. Invoice factoring is simply a way to release the funds that's tied up in your unpaid invoices.
Instead of waiting for your customers to pay, you borrow against the money you're owed and is a type of debt financing. Not only do you get the money you're owed without the wait, we chase up your outstanding sales ledger for you with debt collection services.
Company Voluntary Arrangement (CVA)
Perhaps your business' problems are only set to be relatively short-term, if so it may be that your company has a viable future. In this instance a formal solution such as a Company Voluntary Arrangement (CVA) may be the right option for you.
On the most basic level a CVA functions as a legally-binding payment plan between your outstanding creditors and yourself. This will make your monthly payments reduce to a more manageable level, and depending on what you can afford to pay back, a certain level of debt may even be written off all together.
If you decide to place the company into administration, you will give yourself respite from a creditor threatening legal action. This will buy you some time and allow you to form a restructuring plan that provides a healthier future for your business venture. You could do numerous things and make a vast amount of changes, such as closing down the less profitable areas of your business, though only you will know for sure what needs to be included in your business plan for the future.
Administration order
An administration order is an order made by the court at the request of an individual who has debts not exceeding £5,000 and is unable to pay those debts in full, but can over time. An administration order offers protection and allows for payment of those debts by monthly instalments, whilst placing a 'moratorium' (postponement of payment) on the enforcement of the debts by the individual's creditors.
The benefit of such an order is while the order remains in force, and the debtor maintains the required monthly payments, no creditor may issue proceedings for, or exercise any other remedy in respect of, any of the debts covered by the order.
Business may not be viable in its current structure
It is a common occurrence for certain business models might to become unviable in the current market. This can leave businesses stuck in a state in which it is no longer feasible to carry on.
You may actually better off shutting the company down in situations such as this.
Company Voluntary Liquidation (CVL)
In a situation where your business has been assessed, and is decidedly doesn't have a viable future, you can protect your creditors' interests by activating a voluntary liquidation of the company. Creditors are prioritised by a CVL and it can be a successful route for directors of restaurant and eatery businesses whom may be concerned with personal liability.
In summary
It is always the best option for you, as the owner of a business, to find a way of paying your team of staff members. If your business has a future, but you are unable to meet payroll when it falls due, there are solutions to be found, which have been discussed in this article.
Though you should be aware that, if you stop being able to pay your employees, it may just be the start of the insolvency process. In this case, it is highly recommended that you begin searching for the most efficient way of closing the business venture down.
How we can help
We can offer you a free-of-charge quote and recommend the best route for you to travel down. This may be finding a way of turning around your business, which will be our main goal in a situation like this, or it may be finding a successful way to wind up your company.
Whatever the final outcome is, we'll work hand in hand with you, the business owner, as we figure out the best decision for you to make in these troublesome times. Call us today and speak to an expert member of our team on 01246 912052.