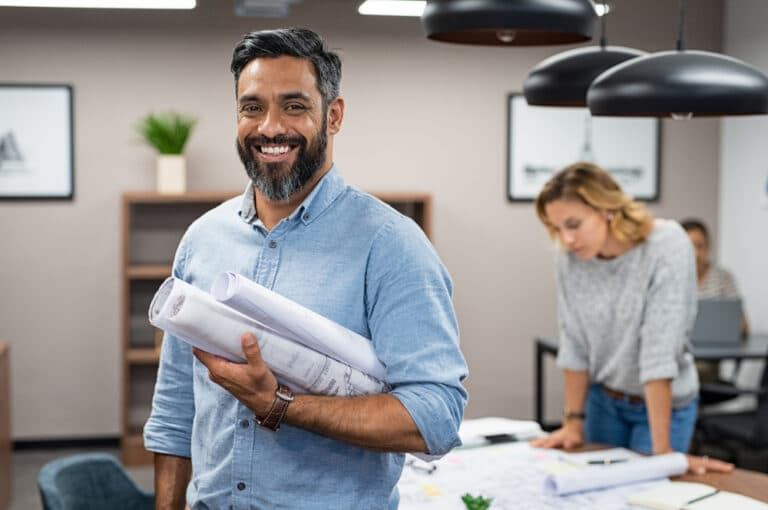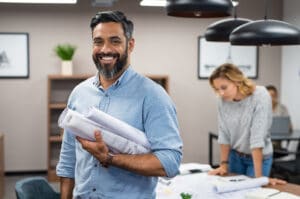 HMRC's IR35 reforms have wide-reaching implications for contractors, these reforms are intended to stop people from using the limited company structure as a means of tax avoidance, have had a huge impact on contracting.
April 6th 2020 this legislation will also include the private sector, meaning that the onus will be placed on companies, not contractors, to determine whether a company falls inside IR35 status.
If the reform is having an impact on your his situation, you maybe thinking about closing your limited company, this article is intended as a guide to the process.
Should you decide to cease trading via your limited company following the private sector IR35 changes, you should take great care if you are a contractor looking to close down your limited company, we look at the best way to exit, as well as the alternative ways to operate as a contractor.
What is IR35?
IR35, also known as 'intermediaries' legislation' or 'off-payroll rules' has been in existence for nearly two decades, however, recent amendments made to the ruling significantly changes the way the employment status of PSC contractors is determined.
The tax avoidance measure attempts to tackle disguised employment, deterring full-time employees from leaving work on a Friday and returning to work on the Monday as a limited company contractor to reap the tax benefits.
The IR35 reform in the public sector came into force in April 2017, marked by a string of high profile HMRC investigations taking place shortly after. Ongoing legal battles targeting the likes of high-profile television personalities, multinational pharmaceutical companies and even HMRC's very own contractors, sends the message that HMRC is determined to actively and ferociously investigate those under their radar.
What Does IR35 Mean for Contractors?
In an effort to tackle tax avoidance by employees posing as contractors, HMRC's sweeping IR35 reforms are now referred to as the 'Off-Payroll Tax', partly because the original tax received such bad publicity.
The key points to understand is that if you're a genuine freelancer or contractor, you have nothing to be concerned about. If, however, you an employee who has set up a limited company to reap the tax benefits, these changes are likely to catch you.
HMRC isn't interested in your employment contract as the key criteria for establishing whether you're an employee or not, so much as the actual nature of the working relationship you have. There are various criteria HMRC have for establishing whether any particular candidate warrants closer investigation. If they are opening an IR35 enquiry into your case you will get a letter informing you, which will ask you to clarify your situation
Closing Down a Personal Service Company
Personal Service Companies are essentially just a limited company set up to provide the services of a single contractor.
The two ways of closing down a limited, solvent company are:
If the company has more than £25k in retained profits a members voluntary liquidation makes the best sense from a tax perspective
With retained profits of less than £25k, you can dissolve the company yourself via the process we explain further down the pag
Closing Your PSC with a Members Voluntary Liquidation
A members voluntary liquidation (MVL) is the correct way to close a solvent limited company with assets.
While current law specifies that any distrubitions in excess of 25k are to be treated as income in the shareholders hands, an MVL allows it to be taxed as capital. In addition, what is known as 'Entrepreneurs Relief' means this might even be reduced down to 10% if the right criteria apply. As such, MVLS are the most efficient way to wind down a solvent company.
You'll need the assistance of a licensed insolvency practitioner to complete a contractor company liquidation.
Benefits
If you believe the changes to IR35 legislation render your limited company no longer necessary, there are many benefits to closing it down via solvent liquidation. Here are just a few:
It's a statutory procedure that's undertaken by a licensed insolvency practitioner

An orderly business closure is effected

The company cannot be reinstated at a later date

It's a tax efficient process
It's important to note, however, that closing down your limited company doesn't protect you from tax investigations by HMRC backdated to when you were trading. Reassuringly, HMRC has stated that in relation to IR35 tax investigations, they don't intend to use new information arising from the changes to launch investigations into tax years prior to the reform start date unless they suspect fraud, but nothing is certain in this regard.
Officially, HMRC has 12 months to investigate a company from the date it filed its final tax return, but a timescale of six years exists for them to investigate your personal tax affairs. Furthermore, this can be extended to 20 years if they do suspect fraud.
How to Dissolve a Limited Company: Contractors Guide
All debts need to be paid off

Make sure that accounts are up to date and filed

Sell any assets that the company may hold

Close the company bank account

Download and complete a Form DS01 from Companies House

Distribute the DS01 Form to any interested parties (i.e. shareholders, employees, pension managers, HMRC etc.)

Pay Companies House admin fee of £10

Wait for the Striking off acceptance letter from Companies House
What are the Tax Implications of Dissolving a Company?
Should the retained profits be less than £25k you will have to pay Capital Gains Tax on any profit. The exact amounts will depend upon your personal income but you can see current figures here. Maybe best to get an accountant to work this out and fill on your self assessment.
Should you liquidate your company prior to the IR35 reforms?
Carryout a contractor limited company liquidation and closing down your limited company before the IR35 rules come into effect in 2021 may be advisable, but this largely depends on your individual circumstances and working practices.
If in the past your status has been determined as inside IR35, there may be no problem. If on the other hand recent contracts have been fulfilled outside of IR35 rules, and an end-client determines the opposite, HMRC may flag the situation for further checks.
We provide unbiased independent advice on how IR35 reforms could affect your tax position, we will offer an honest view if it is worthwhile liquidating your company prior to April 2021.
Please call one of our partner-led team, operating across the UK, we a free no obligation confidential consultation.