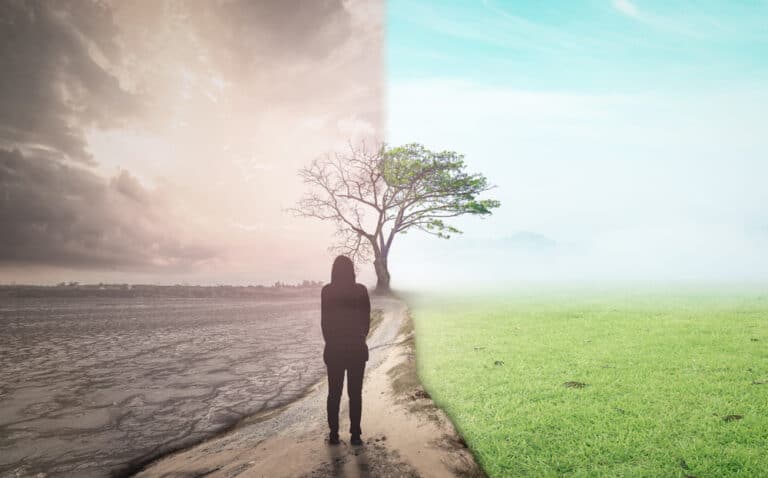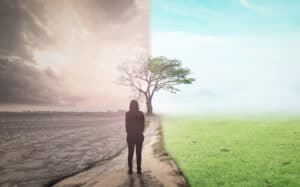 If a company is solvent, its members may agree to put it into liquidation. This is known as a members' voluntary liquidation (MVL).
The main reasons for doing this are to allow the company to be wound up in an orderly way and to minimise the costs of liquidation. It can also be used as a way of releasing funds from the company that can be used to pay off creditors.
In order to begin an MVL, the directors must first make a declaration of solvency. This means that they have to swear that they believe the company will be able to pay its debts in full within 12 months.
Once this has been done, a meeting of shareholders must be held in order to vote on the proposal.
If it is approved, the company will be put into liquidation and a liquidator will be appointed. The liquidator's job is to wind up the affairs of the company and distribute its assets amongst the members and settle any creditors claims in full. 
An MVL can be a useful tool for solvent companies, but it is important to ensure that all procedures are followed correctly in order to avoid any legal problems.
What is members voluntary liquidation
A Members' Voluntary Liquidation or MVL as it is referred to is a process used to formally wind-up a solvent only limited company. A licensed Insolvency Practitioner can only act as Liquidator on a MVL. The process allows all outstanding matters to be closed out, net funds and assets to be distributed to shareholders and then dissolution is applied for from Companies House.
A company is solvent if its assets are sufficient to settle all liabilities and costs, including interest, in full within 12 months of the company being placed into liquidation. A majority of the company's directors will make a statutory Declaration of Solvency confirming the company's financial position.
Once the declaration is made, shareholders are then able to consider passing resolutions to place the company into liquidation and appoint a Liquidator. This process can be dealt with by way of a general meeting of shareholders or shareholder written resolutions. Upon the appointment of a Liquidator, the director's powers cease and the liquidator becomes responsible for winding-up the company's affairs. Directors have an ongoing duty to cooperate with the Liquidator and can be instructed to assist with the winding-up.
Why is an MVL used?
A members' voluntary liquidation (MVL) is the formal process to bring a solvent company to a close. MVLs are only available for solvent companies and the directors are required to make a sworn declaration that the company:
They are only used if:
is solvent

can pay all its taxes

can pay all its creditors

can meet all its contractual obligations
This includes its future liabilities that have yet to crystallise and will normally include closing the company's accounts with HMRC by preparing and filing any PAYE/NIC, VAT and Corporation Tax returns and paying any outstanding balance. It may also include settling any long-term contractual liabilities, such as leases and finance agreements.
Once the directors are reasonably certain that the company will be able to meet all obligations before proceeding with an MVL, a shareholders/members' meeting is convened to appoint a licensed insolvency practitioner as liquidator. The liquidator will then:
realise the company's assets

settle any legal disputes

pay any outstanding creditors

distribute the remaining surplus funds to the company's shareholders/members
Once the liquidator has completed these formalities and received clearance from HMRC, the company will be dissolved and formally removed from the companies register.
Differences between a CVL and a MVL?
The main difference between an CVL and a MVL is that for an MVL to occur, the company must be solvent, where as a CVL, the company is insolvent.
Both of these types of insolvency are entered voluntarily.  One is placed into insolvency by the company's members and the other by the company's creditors. Due to this, the distribution of funds also goes to different places.
In a Members voluntary liquidation the funds that are left from the sale of assets and company profit will go firstly to paying off any outstanding creditor debts such as HMRC, then the rest of the funds are distributed amongst shareholders/members.
In a Company voluntary liquidation the funds that have been realised by the insolvency practitioner will be distributed amongst creditors immediately, as a whole.
MVL's are designed to help company members and owners to liquidate a solvent company through the sale of assets and tax reliefs to retain funds where possible.
The aims of a CVL is to protect creditors and serves to provide the creditors of an insolvent business with a way to recoup monies from its losses.
The MVL process
The MVL process is often utilised by shareholders who have built up sufficient reserves within their business, and no longer require use of the company.
The process for a ML is as follows:
The directors make a statutory declaration that the company is solvent. To do this, a closing financial statement must be prepared and must be sworn before a solicitor or notary. Where the company has more than one director the statement must be sworn by all or a majority of the directors. 

Once the statement has been sworn by the directors, and within five weeks of the declaration, a meeting of the company's shareholders must be held. At this meeting the shareholders/members will be asked to pass a resolution to agree to the company being placed into liquidation and to appoint a liquidator.

As mentioned above, the appointed liquidator must be a licensed insolvency practitioner. Once the formalities of the meeting are concluded, the appointment will be published in the The Gazette.

At this stage, the liquidator takes control of the company and the directors' executive powers cease. The liquidator will realise the company's assets, settle any creditor claims and distribute any surplus funds to the shareholders/members.

A company's assets can be distributed in specie to shareholders/members, thereby alleviating the need for them to be sold.

Any creditor claims that are paid after the liquidation commences will be entitled to receive statutory interest in addition to the amount owed by the company. This is currently 8% and is applied from the date the liquidation commences.
Only a licensed insolvency practitioner can be appointed as a liquidator for an MVL and you will need to speak to one who will explain and guide you through the process. In general terms, the starting point for proceedings with an MVL is that the company must:
have completed its business and ceased to trade

anticipate having surplus funds left once all creditors have been paid

have deregistered or be in the process of deregistering for VAT, PAYE/NIC and Corporation Tax

have filed or be in the process of completing and filing accounts and returns up to the date the business ceased trading

be able to pay any unpaid creditors within 12 months of the start of a liquidation
How Long does a Members' Voluntary Liquidation take?
The actual time it takes for a Members Voluntary Liquidation will vary depending on the complexity of the company's financial situation. Our focus is to allow the processing of MVL as fast as possible., and we do this partly by requesting our clients to sign what is called a 'deed of indemnity.' This allows for the earliest possible release of funds, often within a week of the MVL's completion.
The remaining balance depends on how long it takes HMRC to finish their side of the case. If you'd like a case-specific timeline, do give us a call at your convenience. With the details of your case in hand, we'll be able to advise fairly accurately how long this might take.
Timeline of an MVL
The timeline of a Members' Voluntary Liquidation is as follows:
Appointment of a licensed insolvency practitioner (IP)

Declaration of Solvency sent to Companies House

Winding up resolution made

Advertisement in the Gazette and creditors informed

Sale of assets and distribution of funds

Company removed from the register at Companies House
In straight forward cases where there are no outstanding liabilities, the MVL process is typically completed and the company formally closed within 6 months. However, a distribution will often be made to the shareholders before this time depending on the level of company assets and funds involved. This is done by way of a signed indemnity which will allow for the vast majority of funds to be paid out to shareholders almost immediately while the company is still going through the liquidation process. The indemnity provides protection in the event of previously unknown creditor claims being submitted following distributions being made.
A small amount will be held back by the insolvency practitioner until the company has been officially closed; the agreed fee for placing the company into an MVL will be retained by the liquidator plus disbursements, and any remaining funds will be distributed amongst the shareholders at this concluding point following approval from HMRC.
Benefits of a MVL?
The primary benefit of a liquidation is to bring a company's affairs to an orderly closure, to appoint a liquidator to deal with the formalities and for the company to be removed from the companies register or dissolved. In an MVL, the liquidation should also result in an expedient distribution of the surplus funds to the shareholders/members.
In addition, any distribution to the shareholders/members may have certain taxation benefits for them. Dividend distributions in a MVL are usually classified as a Capital distribution rather than an Income distribution and would therefore be subject to Capital Gains taxation. This has lower taxation rates than income tax especially with the availability of the reduced rate provided by Entrepreneur's Relief.
It should be noted that Entrepreneur's Relief is subject to certain qualifying criteria. You can only claim relief on £1m over your lifetime, i.e sell 2 businesses for £500k in your life.  This is going to be replaced by what is called Business Asset Disposal Relief in April 2021.
Whilst it may have taxation benefits for shareholders/members, the main purpose of the liquidation should not solely be for this purpose. Indeed, HMRC have Targeted Anti Avoidance Rules (TAAR) that allows it to challenge liquidation shareholder distributions where it considers that the main purpose of the liquidation was to avoid tax. An example of this is where a company is liquidated, and the shareholders decide to recommence a similar business or trade one or within a two-year period following the liquidation. In these circumstances, HMRC may consider that the main purpose of the liquidation process was to avoid tax and it could seek to re-classify any distributions as subject to income rather than capital gains taxation.   
A MVL is the formal process for bringing a company's affairs to a close. It is overseen by a licensed insolvency practitioner appointed by the members and who will oversee the process. Ultimately, the company will be dissolved and removed from the companies register once the liquidation process is complete. It may also provide certain taxation benefits for the members. However, the availability of any taxation relief will be dependent upon the shareholder's circumstances and the prevailing taxation criteria at the time of any distribution. 
Why might a company be placed into MVL?
Here are the reasons why a company might be placed into Members Voluntary Liquidation:
The company is looking to cease to trade and for shareholders this may be an appropriate exit strategy since they may be able to obtain a tax-efficient release of their capital under entrepreneurial relief. The distribution as a capital, through an MVL may be more tax beneficial compared to a distribution under income tax.
There might be several shareholders that are looking to split the company's assets and a section 110 IA86 reorganisation through Members Voluntary Liquidation might provide the strategy to facilitate this process. The assets (e.g. properties) are distributed in specie for the benefit of shareholders.
The company's Directors or Shareholders may wish to retire, move overseas or alternatively they are an IR35 company which is no longer required as they are now reverting to full time employment.
A Members Voluntary Liquidation might be used as a tool to re-organise a group of companies for example if a subsidiary company is no longer required or may have become dormant and this is a way to close this company down.
How much does an MVL cost?
The cost for an MVL usually range from £1,695 + plus VAT and disbursements, this is dependent upon the level of work required to be done by the appointed liquidator.
Costing for an MVL has a pricing structure which is based on a three-tiered system, designed to suit the individual requirements of each company. T
he members voluntary liquidation costs are split into two different sections, the liquidator fees, which involves all the work and duties carried out by our insolvency practitioner.
The secondary part involved in the cost is the disbursements, which are a mandatory part of the MVL process.
£1,695 MVL + VAT & disbursements
This is for a straight-forward MVL where the company has no outstanding liabilities, and all assets have been turned into cash.
£1,995 MVL + VAT & disbursements
If the liquidation of your company is more complex and there are outstanding liabilities to be settled, or assets to be distributed in specie; our £1,995 MVL option would be the most appropriate.
Bespoke MVL + VAT & disbursements
With our bespoke MVL, we will carry out the valuation and sale of any physical assets, and deal with any disputed creditor claims against your company. We also offer a free face-to-face meeting with one of our consultants, as well as providing constant support and guidance throughout the process.
Get Advice
To find out more about how the members' voluntary liquidation process (MVL) can enable you to liquidate your limited company, please feel free to contact us on the number about or simple complete the online enquiry form.
F.A.Q's
What is a members voluntary liquidation
Members Voluntary Liquidation (MVL) is often used where a company has come to the end of its natural life, and the directors and shareholders wish to wind up its affairs in an orderly manner. The members voluntary liquidation timeline requires the involvement of a licensed insolvency practitioner, as it is a solvent winding up process
How long does a members voluntary liquidation take ?
The time it takes to complete a MVL is as follows In order to initiate the whole process, directors need to send statutory declaration of solvency to the Registrar of Companies. This needs to state that after reviewing finances, the company will feasibly be able repay all existing and contingent debts, plus interest, within 12 months. Within 5 weeks of issuing the declaration, you and any other directors of the company need to pass a resolution. This will officially start the winding up process. An advert will then be placed in the London Gazette within 14 days of the resolution being passed. The resolution must also be lodged with the Registrar within 15 days too. A creditors' meeting is then held, which any creditor must be notified about at least one week before it takes place.
Can I do my own members voluntary liquidation
No you need to be a licensed Insolvency practitioner to carry out a Members Voluntary Liquidation in the UK