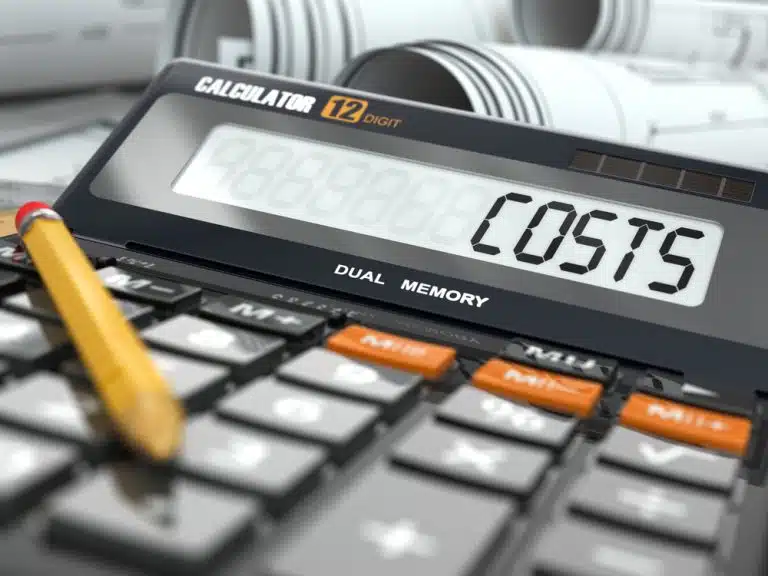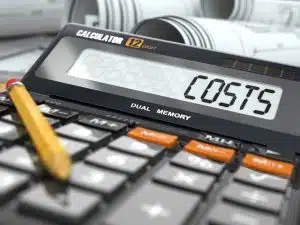 The cost of a Members' Voluntary Liquidation (MVL) can vary depending on a few factors. Typically, the cost of an MVL includes fees for professional services such as legal and accounting fees, as well as expenses for advertising, notices, and disbursements.
The total cost can also depend on the complexity of the liquidation and the assets of the company. In general, the cost of an MVL tends to be higher than other types of liquidations, as the process involves the appointment of a liquidator and the distribution of assets to shareholders.
However, it is important to note that the cost of an MVL can ultimately be offset by the tax benefits that may be available to the company and its shareholders. It is recommended to consult with a qualified professional to get an accurate estimate of the costs involved in an MVL.
The advantage of an MVL is that it allows the company to be wound down in an orderly fashion, with the aim of maximising the return to creditors in a tax-efficient way. 
The disadvantage is that it can be costly, with fees typically running into several thousand pounds
The cost of an MVL
Our baseline fee for an MVL is a set charge of £2,695 along with VAT and any applicable expenses. This base rate is relevant for scenarios where the company possesses only cash in its bank account and all obligations have been resolved.
In cases of greater complexity, involving the realisation of tangible assets, settlement of outstanding liabilities, or the distribution of assets in kind, our fees will be adjusted accordingly.
Our MVL cost structure is ingeniously designed to cater to the unique needs of each company, employing a four-tiered approach. The pricing model comprises two integral components: liquidators' fees, encompassing the comprehensive tasks performed by our adept insolvency practitioners, and the essential expenses integral to the MVL procedure.
Pricing Structure
£2,695 + VAT & expenses Tailored for uncomplicated MVL cases where a company bears no lingering obligations, and all assets have been converted to liquid assets.
£2,995 + VAT & expenses When the dissolution of your company entails intricacies like settling pending liabilities or distributing assets in-kind, our £2,995 MVL option is a fitting choice.
£3,495 + VAT & expenses Should your company be entitled to HMRC refunds, the MVL fee will stand at £3,495.
Bespoke MVL + VAT & expenses Our bespoke MVL package orchestrates the evaluation and divestment of tangible assets and manages contentious creditor claims. We further extend an exclusive opportunity for a face-to-face consultation with our skilled consultants, coupled with unwavering assistance and guidance throughout the journey."
Liquidator fees
Within the liquidator's scope of responsibilities lie several pivotal tasks. These encompass the creation and submission of obligatory documentation to Companies House, the meticulous computation and equitable allocation of company funds among shareholders, and the facilitation of correspondence with HM Revenue & Customs.
This interaction aims to secure the requisite approval for the seamless culmination of the liquidation process and the subsequent dissolution of the company.
The comprehensive pricing framework is elucidated in the table below, outlining the components encompassed within each pricing tier. It's important to acknowledge that a scenario wherein a company possesses multiple assets spanning diverse categories will categorize the case under the bespoke MVL rate.
For instance, a combination of elements like an HMRC refund, fixtures & fittings, and a director's loan account. Recognising the unique nature of every company, we stand ready to tailor a customised package should the need arise.
Aspect

Liquidators Fee

Fee Options

£2,695 MVL

£2,995 MVL

£3,495 MVL

Bespoke MVL

Transfer of monies.

Cash at bank transferred to us prior to appointment

✓

✓

✓

✓

Outstanding liabilities (creditors to pay).

✓

✓

✓

✓

Assets distributed in specie

Directors Loans

Title to assets (excl property & shares)

Directors Loans

✓

Title to assets (excl property & shares)

Property

Stocks, Shares & Investment

HMRC Refunds

Tax refunds

VAT refunds

Section 455

Physical assets to be realised

✓

HMRC investigations & disputed creditor claims

✓

Active pension schemes

✓

Restructuring MVL (Section 110)

✓

More than 3 shareholders to be distributed

+ £100 + VAT per additional shareholder

+ £100 + VAT per additional shareholder

+ £100 + VAT per additional shareholder

Included with quote

Included with quote
If required we offer a face to face consultation with our bespoke MVL package.
Expenses
Within the course of the liquidation process, several obligatory expenditures arise. These form an integral component of the overall cost associated with a Members Voluntary Liquidation, and they encompass the subsequent aspects:
Expenses

Cost £

Three statutory Advertisements




– Notice of Appointment of the Liquidator.




– Winding Up Resolutions.




– Notice to Creditors to Submit Claims.

£292.50 + VAT

Postage costs




Cost based on the number of letters sent during the lifetime of the liquidation

Liquidator's insurance bond – based on asset value

Between £25,001 to £50,000

£30 + VAT

Between £50,001 to £100,000

£52.50 + VAT

Between £100,001 to £250,000

£80.00 + VAT

Between £250,001 to £500,000

£110.00 + VAT

Between £500,001 to £1,000,000

£145.50 + VAT

Between £1,000,001 to £2,000,000

£232.00 + VAT

Between £2,000,001 to £3,500,000

£290.00 + VAT

Between £3,500,001 to £5,000,000

£347.00 + VAT

Over £5,000,001

£420 + VAT

If a higher bond is required, please enquire
Read more: Understanding Disbursement in a MVL
Business Asset Disposal Relief (formerly Entrepreneurs' Relief)
The benefits offered by Business Asset Disposal Relief (also known as Entrepreneurs' Relief) highlight that an MVL serves as a tax-efficient avenue for shareholders to extract company funds, diverging from the conventional method of dividend distribution.
Executing the distribution of company assets via an MVL presents shareholders with the opportunity to potentially secure Entrepreneurs' Relief, provided they meet the eligibility criteria.
The MVL process adheres to formal regulations stipulated by the Insolvency Act 1986 and necessitates the involvement of a licensed insolvency practitioner.
Read more: Entrepreneurs' Relief in a Members Voluntary Liquidation
Frequently asked questions
What does the cost structure for an MVL (Members Voluntary Liquidation) entail?
The MVL cost structure consists of a fixed fee starting at £2,695 along with VAT and expenses. This base fee is applicable to standard cases where the company has settled all liabilities and holds only cash assets for distribution.
How does the cost vary if there are additional complexities in the MVL process?
If the MVL process involves more intricate aspects, such as realizing other assets or paying creditors, the fixed fee adjusts to £2,995 plus VAT. These complexities demand additional work, thus leading to a slightly higher fee.
Can you accommodate more complex MVL cases with unique requirements?
Certainly, for more intricate MVL scenarios, we offer a bespoke package that caters to the specific needs of the company. This personalized approach ensures that the cost aligns with the complexities and individual circumstances of the situation.
In summary
Our MVL pricing structure commences at an attractive flat rate of £2,695 plus VAT & expenses, catering to standard MVL scenarios. When the company's financial landscape entails complete creditor settlement and solely cash assets remain for distribution, the liquidation proceeds with ease, thereby involving fewer tasks.
However, when additional assets need realization or creditor obligations come into play, the complexity increases, warranting an adjusted fixed fee of £2,995 plus VAT. For intricately involved MVLs, we extend a tailored solution to accommodate the distinct requisites of each company.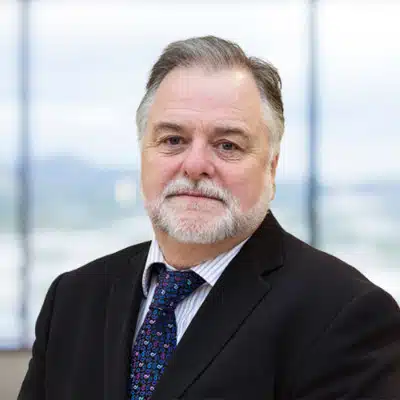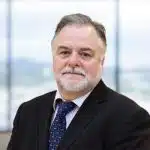 With over three decades of experience in the business and turnaround sector, Steve Jones is one of the founders of Business Insolvency Helpline. With specialist knowledge of Insolvency, Liquidations, Administration, Pre-packs, CVA, MVL, Restructuring Advice and Company investment.