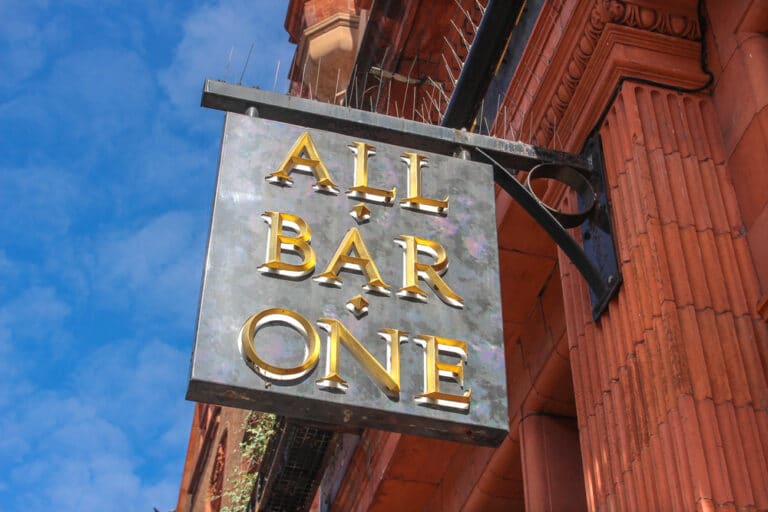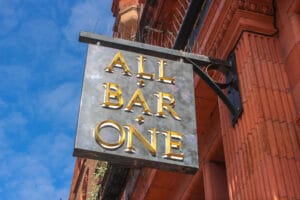 The pubs and restaurants group, Mitchells and Butlers, has begun consultations regarding impending redundancies within the business. The company has faced major struggles at the hands of Covid-19 and thus are set to make extensive staff redundancies.
Mitchells and Butlers own the chains Harvester and All Bar One and has around 1,700 pubs and restaurants that account for 44,000 employees. Though, it is not certain yet just how many jobs will be at risk, it seems as though the number will be pretty large according to reports.
Harvester hit by downturn
BBC have reported on the ongoing case by interviewing a spokesperson of the company, "A spokesperson for the company described it as "a difficult and regrettable decision".
"M&B would "seek to redeploy affected staff wherever possible", the spokesperson added."
"Our industry is operating in exceptionally challenging and uncertain circumstances. While we have worked incredibly hard to make sites Covid-19 secure and keep staff and customers safe, we are facing significant difficulties from the recently introduced 10pm curfew for pubs, bars and restaurants, new enforced closures and tapering government support that doesn't go far enough."
New rules and regulations for pubs in the UK
Prime Minister Boris Johnson revealed yesterday that a new three tier system would be introduced and those areas in the most dangerous level will have new restrictions made to pubs and bars. These businesses will only be allowed to remain open if they act as a restaurant, where they can only serve alcohol to customers that also purchase a main meal to have with any drinks. This will likely lead to pubs and bars changing their business strategies so they can remain open, but it will once again ultimately lead to less customer activity amongst hospitality sector businesses.
This structure will continue for the foreseeable future and we can only imagine that more restrictions will be on their way before the new year rolls around. Hospitality sector businesses are feeling the full brunt of restrictions that are currently in place; if the rules become tighter, we will undoubtedly witness more redundancies and business closures during the time of the Coronavirus pandemic.
Will there be further government support for the hospitality sector?
Owners of M&B have reportedly pleaded for further government financial aid within the hospitality sector, and it is fair to say that they're not alone in doing so. More or less every single pub and restaurant in the country is crying out for help at this exceedingly difficult period of time. You see, it isn't only the Harvester redundancies that we need to be concerned with, it is the future of the entire hospitality sector that looks to be in for even more trouble as we head towards 2021.
For many, the levels of support the government have offered to hospitality businesses so far is simply not enough, though they have just this week offered some new grant funding options for businesses that are forced to close down due to lockdown rules. The job support scheme has also been extended to businesses in this position, as new lockdown rules have been implemented to different areas around the country.
Though, we should point out that we have no idea if government grants will now be any easier to access and get your hands on, but if the last few months are anything to go by, it'll likely still be considerably difficult.
Redundancy levels are still on the up
It has recently been revealed that in the three months leading up to July, 156, 000 people were made redundant, which is the fastest quarterly increase since 2009. This means that since the financial crisis, nothing has come close to reaching the same unemployment levels we faced back then, until the Coronavirus pandemic made its unwanted arrival. 
Could you stop your impending redundancies?
If you're being faced with the fact that your business will have to make members of staff redundant in the near future, the insolvency process may be the next step for you. We can help you to avoid that and turn your business venture around once and for all.
Here at Business Insolvency Helpline, it remains our sole focus to help business owners, directors and entrepreneurs restore and turnaround the fortunes of their companies. As leading consultants in our field we provide a complete business rescue and turnaround service. We aim to ensure our clients get a second chance.
Our goal is to save distressed small and medium sized businesses. We make use of CVAs agreements with creditors. This insolvency tool allows a company to repay debts over a period of time. A well planned CVA is often enough to give a company the breathing space it needs to survive.
It is just not about saving a business. Most insolvency companies stop with an insolvency procedure. We ensure we go future and aim to meet your goals, by turning around a business and ensuring it has the help and expertise that is needed to grow. We look to the future and help our clients generate a successful business.
Is your business heading towards the administration process? 
You've probably heard of companies 'going into administration'. If the company is insolvent and facing serious threats from creditors, a licensed insolvency practitioner can be appointed by the court as an administrator. This protects the company from creditor claims and legal action, allowing the business to be restructured or prepared for sale.
While a trading administration protects the business, it can be expensive and also creates uncertainty and delay. Continuity is really important. For most businesses, a pre-pack administration is a better option.
A pre-pack provides more certainty, continuity and control. Trading in administration can seriously damage the value of the business, but a pre-pack preserves this value by allowing the assets to be sold as a pre-agreed deal to new or even the original owners, shareholders or directors.
Effectively, the business can continue in a new form, with a much greater chance of success.