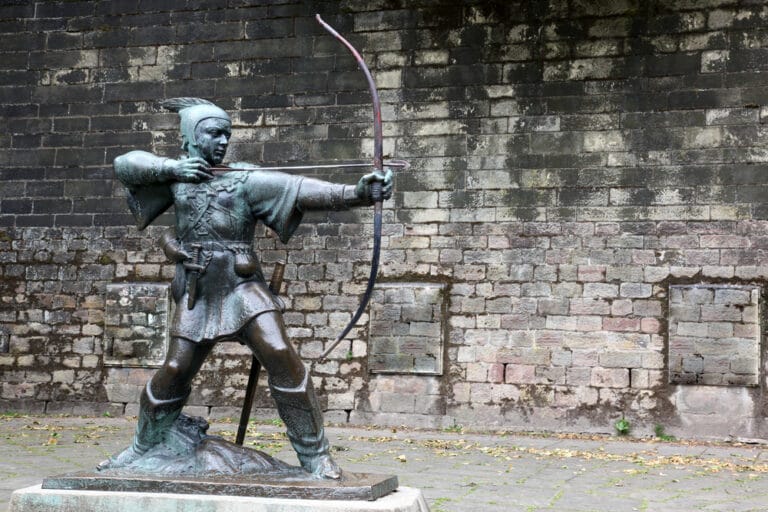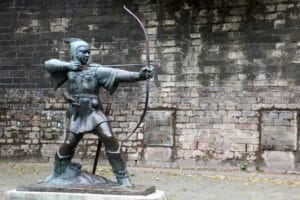 As leading business insolvency specialists in Nottingham we have found that many businesses are struggling to stay in with their financial turnovers and remaining profitable is becoming increasingly difficult due to Covid-19.
Simply ignoring your debt problem won't help to make it go away, so you need to look for an actual solution. Plus, if you're a director of a limited company, it is your legal responsibility to seek out professional advice if you believe your company may be destined to go through the insolvency process.
Insolvency Nottingham
Insolvency Practitioners operate throughout Nottingham and Nottinghamshire areas. We work at a consistently high standard ensuring all our customers are presented with an efficient turnaround and high quality of work. We pride ourselves on our expertise and our knowledge in Insolvency Practice. We work closely with yourself or the company and ensure the companies' best interests are kept in sight.
Our in house experts are highly experienced in tackling issues relating to insolvency and liquidation and we understand just how challenging this can be for company directors. We always aim to offer comprehensive advice and guidance in the most straightforward possible way. We operate across the UK with offices throughout the country, we have an enormous wealth of expertise and specialist skills to potentially draw upon on your behalf.
Nottingham based licensed insolvency practitioners
Nottingham-based Insolvency Practitioners, what action should you take as a director if you believe your business is insolvent? Keeping a company afloat can be extremely difficult, due to it being one of the hardest areas for ventures to grow and compete, thanks to the competition and high commercial costs. Our office is located just outside the city centre, we offer free and regulated advice with you would expect from a licensed practice. 
Confidentiality is assured and we offer key advice on the protection of your interests. Like most insolvency firms we play a major role in working out the best solution for closing your business. If you trade as a sole trader, or are a director of a limited company we are here to help.
By reading this article, you're taking your first steps in the right direction and clearly looking for a solution to your business' money problems. We offer help from our team of experienced professionals, which includes licensed insolvency practitioners, whom have the knowledge and expertise to single out the financial problems within your company and stop them at their roots.
As a firm of licensed insolvency practitioners we have been in business for over 20 years, we have dealt with distressed businesses and individuals presenting a wide variety of situations. We offer a turnaround service to directors, and stakeholders, meeting are offered personally with them throughout Nottingham and the Midlands or your accountants registered office in England. Our services are bespoke service to clients as all issues are different, pre Covid-19 we would offer meetings at or near the clients' premises, or our offices whichever is more convenient.
10 point assessment plan
A few assessment questions to establish your company's current position:
What is it that is making you worried about the situation of your business? Be honest with yourself.

Is your company or business insolvent? Can the company pay its debts as and when they fall due?

If the business is insolvent this does not mean that your company or business has to stop trading today. It means that you as a director you have a legal responsibility to learn about the situation and act accordingly.

Comply a spreadsheet with all the company's debts, this creditors report will be a positive step. Include any bank loans, P2P funding, asset finance, suppliers and landlords.

Do not go on last years' accounts, take the information from up-to date creditor statements and your accountancy software if its up-to date.  This will get a clear picture of the company's financial position.

Now on a different column on the spreadsheet add all the assets the business has. Include cash in hand and at bank, stock, work in progress, debtors (those are your clients that owe you money). Also add assets such as vehicles, machinery or property.

Write down the positive stuff like good products or services, order book, promised contracts etc.

Having this information on a spreadsheet you will be able to see quickly whether there is more in the negative column than in the positive or vice versa.

Now think if the business has a good future. Assess what is required to get the business back on a safe and sound footing. Again be honest, if you see too many problems to continue then you may have to stop.

Speak to experts who can take an outside view if the business is viable to go forward.
Nottingham's Leading Insolvency Specialists
Our team of Insolvency Specialists offer personal insolvency, partnerships or companies a professional service, with care and empathy.
At Business Insolvency Helpline we provide:
Advice offered to Nottingham based professionals, businesses and firms

A clear assessment of your option before a formal insolvency process begins

Calm and efficient resolution of insolvency issues
Business Insolvency Helpline are here to help and advise clients on which is the best possible route for corporate recovery in Nottingham with under performing business. Our clients vary from individual professionals to medium sized companies across the UK.
For any firm or individual facing the possibility of insolvency, we are a locally based Insolvency firm, that can advise you on how to deal with formal insolvency procedures correctly.
We advise on processes such as:
administration
bankruptcy
company voluntary arrangement
liquidation
receivership
Business Rescue in Nottingham
Our professional network of recovery and insolvency services based in Nottingham has the experience to act calmly and effectively, taking the pressure off stressed company directors.
Corporate recovery can help by turning a business around, this procedure will allow the company to carry on trading without any effect on its business.
Your insolvency practitioner will be able to inform you of the best option for your business. These are three of the most common options for insolvent companies:
Personal insolvency advice in Nottingham
If you have traded as a sole trader or partnership, we can offer help and advice with personal insolvency advice. There could be a number of personal insolvency solutions to help elevate debt while allowing you to carry on trading.
Solutions which we may offer are an IVA or PVA, both of these solutions are designed to allow you to repay a percentage of the debt back to your creditors over a period of time, usually within five years.
Contact us today 
Each of these options has advantages and disadvantages for your business, and none are perfect for every business. Depending on your company's financial situation and viability, one of the above options may be more suitable than the others. Get in touch to find out more.
Contact us via our phone number for professional advice regardless if you need personal or corporate recovery solutions. A licensed insolvency practitioner will be providing the best way forward with confidential advice in regards to recovery and insolvency services in Nottingham.  
Please use the telephone number at the top of the page or simply leave an online enquiry for a fee consultation.
Nottingham office :
Tollhouse Hill City Gate East,
6th Floor,
Nottingham
NG1 5FS