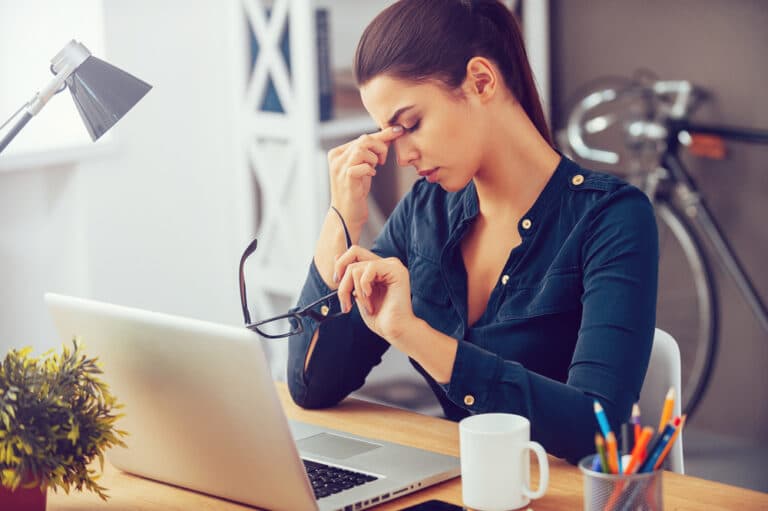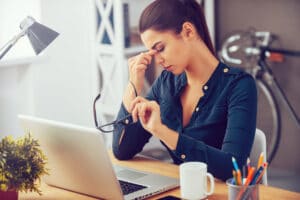 Worried about whether it's possible to liquidate your struggling business, or enter insolvency, with a Bounce Back Loan (BBLS) in place.
May 2020 the Government launched a new scheme to help businesses affected by coronavirus, it was to be known as the 'Bounce Back Loan' Scheme (BBLS).
The loan came to due to criticism of the Coronavirus Business Interruption Loan Scheme (CBILS), the chancellor announced the new Bounce Back loans to help small businesses gain quicker access to funds, it was designed to help small businesses recover from any hardships brought on by the coronavirus.
UK companies borrow £21bn through 'bounce back' loans during 2020 as part of the Bounce Back Loan Scheme. This specialist type of COVID-19 funding was intended to prevent mass insolvencies during one of the toughest times in British economic history
What is a Bounce Back Loan?
A Bounce Back Loan is an unsecured emergency funding solution for small businesses in the UK, which is designed to help individual traders and businesses recover from the corona virus downturn.
It was designed with speed and simplify in mind with a fast and flexible application process for businesses. Applicants can apply for loans between £2,000 and £50,000, with the aim of getting the funds into the business' account within 24 hours. HM Government have guaranteed the loans with all lenders, there is no interest or extra fees to pay for the first year. Repayments of the loan has been extended to ten years.
Directors are now finding a year later that repayment are needed to be made on the loans, but sadly their businesses are still in lockdown and normal trade has no resumed. The Governments only answer is to extend the period of repayment. As we head in to 2021 are and more limited company directors are realising that they can't afford to repay their bounce back loans.
The British Business Bank have reports that as of 21st March 2021, there was over 1.5 million Bounce Back Loan applications that had been approved and more than £46bn borrowed to UK businesses.  
Closing Ltd Company with Bounce Back Loan
A Ltd company can be closed down if it has a bounce back loan, the lender of the loan is class as unsecured. The only was to closed the limited company and crystallise the debt with the lender is to appoint an insolvency practitioner. Simply trying to striking off the company at companies house will not work, the lender will object and request the striking off be suspended.
If you have a bounce back loan simply trying to dissolved the company will not close the business, to dissolve the business you are declaring that the business has not debts or assets.
What happens to my Bounce Back Loan if I Close My Business
If you simply close the business, the lender will chase the directors as the debt is unsecured, the directors are not personally liable but the lender will still have the right to contact any director who was acting for the business at the time when the bounce back loan was applied for.
Can I Liquidate my Company if I've Taken a Bounce Back Loan?
Yes you can liquidate your company if you have taken a bounce back loan. As this type of government support was classed as 'unsecured debt' in insolvency, this means the financial provider has to wait in line to be paid by the insolvency practitioner who is running the liquidation.
In a usual case, banks and other financial providers have a 'first lien' or secured charge over particular assets when it comes to lending significant sums of money. One of the USP's of the Bounce Back Loan is that this wasn't the case: lenders were guaranteed their money by the British government meaning they didn't need to enforce their usual security.
As a company director this means you won't risk losing personal assets, as would be the case by a typical bank loan secured with a personal guarantee.
What happens to the Loan if I close my company?
Although banks are often considered secured creditors, with the owed debts fixed over company assets. However, this is not the case with a Bounce Back Loan. If your company does go into liquidation, your Bounce Back Loan becomes an unsecured debt.
Unsecured debts are different from secured debts, where creditors such as banks and factoring companies hold charges over company assets to secure their funding. Unlike secured debts, unsecured debts, and their creditors don't have substantial claims over company assets.
Understanding Preference Payments
The loan can also be used to refinance existing borrowing, although caution needs to be exercised if you are planning on doing this. Take for example a company which has a significant amount of existing debt which is owed to a variety of creditors. Some of this debt is personally guaranteed, the rest is unsecured.
In this example, if the director chooses to pay off only that debt which is personally guaranteed – and therefore that for which he or she would be personally liable for if the company was to be liquidated – leaving unsecured creditors unpaid, then this is likely to be seen as an act of misfeasance through the making of a 'preference.'
Are Directors Personally Liable?
No. As long as the funds have been used correctly i.e. no acts of misfeasance, wrongful or fraudulent trading or paying creditors in preference are discovered, then you will not be liable to repay the loan personally on liquidation. That's because the loans are 100% guaranteed by the government and no personal guarantees need to be given by company directors.   
When the company enters liquidation, the Bounce Back Loan will become an unsecured debt and the secured debts of the company will be repaid first. In reality, that means the unsecured debts are rarely repaid in full. In that case, as the loan was 100% guaranteed by the government, the bank that provided the loan will demand repayment from the government and not from the company director, as would be the case if personal guarantees had been signed.
Companies Bounce Back Loan was used for Personal Use
The use of a bounceback for reasons other than the companies ongoing survival may be viewed as fraudulent when paying off personal debt. Failing to pay the loan back, may trigger the appointed insolvency practitioner to examine the use of the money received. If it falls outside the parameters of its permitted usage, therefore opens directors up to being personally liable for its repayment and open to prosecution.
Close Insolvent Limited Company with a Bounce Back Loa

n
As the director of an insolvent company, you need to take decisive action the moment you recognise your company's position. Failure to put the interests of creditors first in insolvency (as opposed to shareholders) could place you at risk of wrongful trading or fraudulent trading charges.
If you believe you are insolvent you need to do the following:
Take professional advice from a licensed insolvency practitioner like ourselves immediately
Don't pay anyone or touch the company bank accounts
Record your actions carefully
Don't panic or put your head in the sand, simply take clear decisive action and we'll help you through it as best we can
Investigation over misuse of my Bounce Back Loan? 
Should a company enter liquidation, it is the liquidator duty to investigates the affairs of the company and the actions of its directors. If a director has neglected creditor interests in the lead up to an insolvency this will put the director in danger of an action to recover money lost to the company if the company subsequently enters liquidation. 
The effect of the passing of the legislation currently before Parliament is that a similar investigation is likely to take place in non liquidation cases. 
Possible

consequences of a Director Investigation? 
A Bounce Back Loan can only be used for commercial activity to help the business recover from the detrimental conditions inflicted by the Covid-19 pandemic and to stimulate economic recovery. Contravening these terms by using the Bounce Back Loan for personal use is essentially classed as fraudulent activity as you are claiming state support for your ailing business. 
Once an investigation is openned into director conduct, if you are found breached your duties as a director or falling foul of the terms of your Bounce Back Loan, you could face serious repercussions which could end your ability to operate a business with the protection of limited liability and/or personal liability to repay some or all of the debt. If found to be in breach of these duties you could be subject to directors disqualification for up to 15 years, and even prosecution. 
Although Bounce Back Loans were offered without personal guarantees, you could still be held personally liable for the Bounce Back Loan if you breached the terms and conditions of the loan or breached your duties as a director.
Cant Afford to Repay – Contact Today
If you are a company director and can't afford to repay your bounce back loan, the first thing you should do is seek professional advice. Directors should therefore be aware that if they are concerned about the implications of this, they should make contact with us as soon as possible for an informal discussion about your situation if you should liquidate my company.
We can explain your options and whether we feel your actions fall outside the intended use of the bounce back loan.